[ad_1]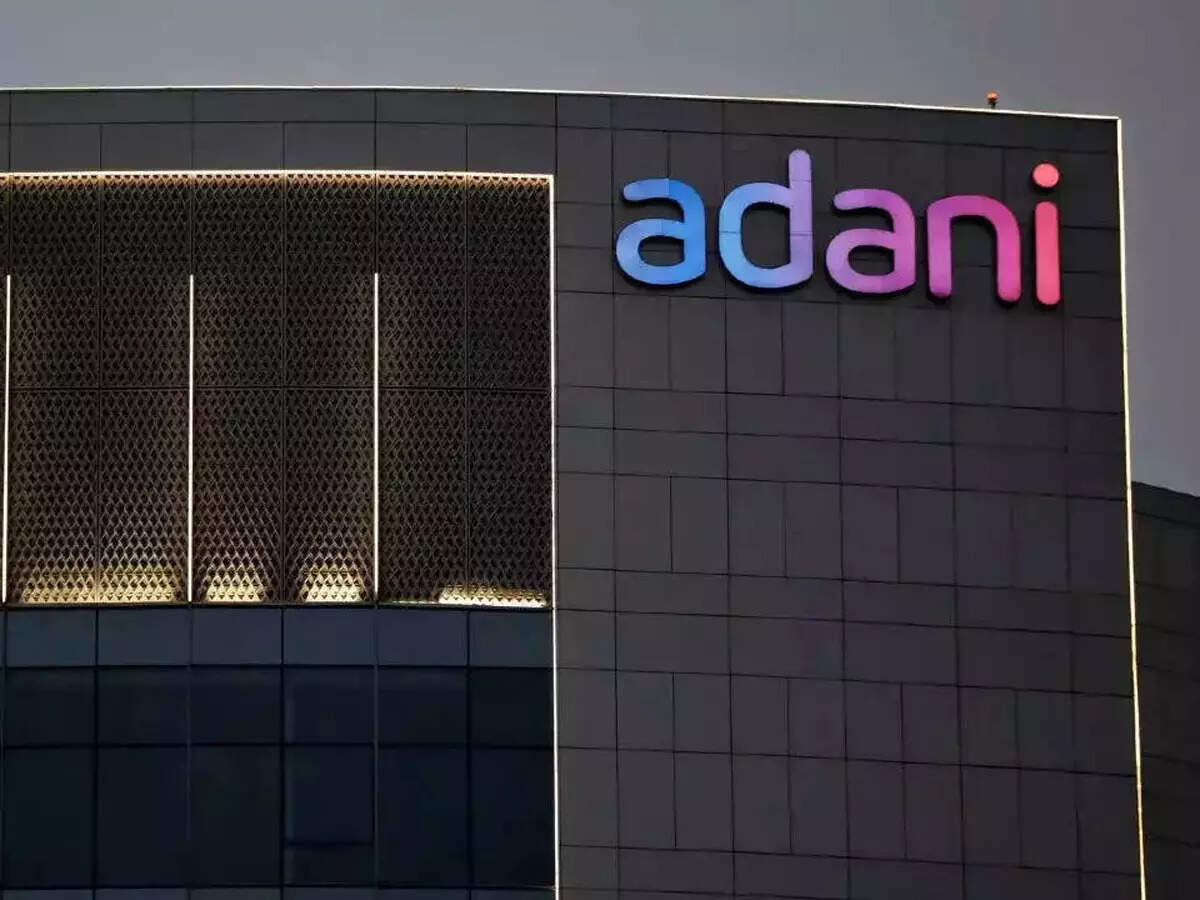 MUMBAI:
Gautam Adani
's conglomerate has halved its revenue growth target and plans to hold off fresh capital expenditure, according to people familiar with the matter, as the Indian billionaire seeks to rebuild investor confidence in the wake of a bruising short seller attack.
The group will now shoot for revenue growth of 15% to 20% for at least the next financial year, down from the 40% growth originally targeted, said the people, who didn't want to be named as the discussions are private. Capital expenditure plans will also be scaled down, they said, as the group prioritizes bolstering its financial health over aggressive expansion.
The shift shows how the ports-to-power conglomerate is focused on conserving cash, repaying debt and retrieving pledged shares as it scrambles to undo the damage from a scathing report by Hindenburg Research on January 24. Even though
Adani Group
denied the allegations of accounting fraud and stock manipulation levied by the American short seller, the scandal triggered a stock rout that has wiped more about $120 billion off the Adani empire's market value.
Holding back on investments for even as little as three months could save the conglomerate as much as $3 billion — funds that can be deployed to pay down debt or boost the cash pile, said another person.
The group's plans are still being reviewed and are set to be finalized in the next few weeks, the people said.
An Adani Group representative didn't immediately respond to an email seeking comments on its plan to slash revenue target and delay capital expenditure.
'Inter-linkages'
"The scale and economic inter-linkages of the Adani businesses make it relevant to discuss what any pullback in the group's investments could entail for the economy as a whole," Barclays Plc's analysts led by Avanti Save wrote in a February 10 report. "A disruptive outcome of the situation or a sharp pullback in the group's investments could have implications for India's capex cycle."
Chief Financial Officer Jugeshinder Singh told a local newspaper last month that the Adani group may dial back capital expenditure, as a follow-on share sale by Adani's flagship firm was under way amid Hindenburg's accusations.
If the follow-on offer failed to get subscribed, "we will postpone the growth program for six to nine months and then do it later," Singh said in an interview. The sale was scrapped three days later, amid pressure from investors.
The retreat is a marked turnaround for a tycoon who was been on a rapid — and debt-fueled — expansion spree over the past few years, and reflects the significant impact Hindenburg's assault has had on the conglomerate.
The first-generation entrepreneur, who started with an agri-trading firm in 1980s, rapidly built an empire that now spans ports, airports, coal mines, power plants and utilities. In the past couple of years, it forayed into green energy, cement, media, data centers and real estate, taking on considerable leverage in a way that has spooked some credit watchers.
Assuage concerns
In the days following the Hindenburg-triggered stock meltdown, Adani and his companies have been working to assuage investor and lender concerns.
On February 1, the flagship Adani Enterprises Ltd. abruptly shelved the $2.5 billion follow-on share offer — despite it being fully subscribed the day before — as the tycoon sought to avert embarrassing mark-to-market losses for his investors amid the unrelenting stock selloff. A couple of days later, the company canceled a retail bond sale.
Adani group has been focusing on staving off concerns about its financial health and shoring up sentiment.
On February 6, the group said Adani and his family prepaid loans worth $1.11 billion to release pledged shares across three firms while the ports unit announced plans on Feb. 8 to repay 50 billion rupees debt in the year starting April to boost a key credit metric.
The conglomerate plans to prepay a $500 million bridge loan due next month after some banks balked at refinancing the debt, Bloomberg News reported Wednesday citing people familiar with the discussions. It was part of fundraising last year to finance the acquisition of Holcim Ltd's India cement assets.
Big four auditor
Adani group plans to hire a Big Four auditor to "to carry out a general audit," French energy giant TotalEnergies SE said in a statement earlier this month while describing its investments in India. This will help address some of the red flags raised by Hindenburg.
The Indian conglomerate has hired public relations firm Kekst CNC as its global communications adviser, Bloomberg News reported Saturday citing people familiar with the matter. Kekst, according to its website, has been involved in high-profile litigation matters, "working against some of the most aggressive counterparties."
The attempts to calm investor nerves helped rally shares early last week but headwinds remain strong.
The stock selloff resumed after MSCI Inc slashed the amount of shares it considers freely tradable for four of the companies — a move that will result in lower weightings in its indexes. Moody's Investors Service on Friday cut its outlook for Adani Green Energy Ltd. and three other group companies citing the rout in shares.
More shares in three Adani Group companies were pledged, SBICaps Trustee said in a notice to Indian exchanges late Friday, "for the benefit of the lenders" of Adani Enterprises.


[ad_2]

Source link