[ad_1]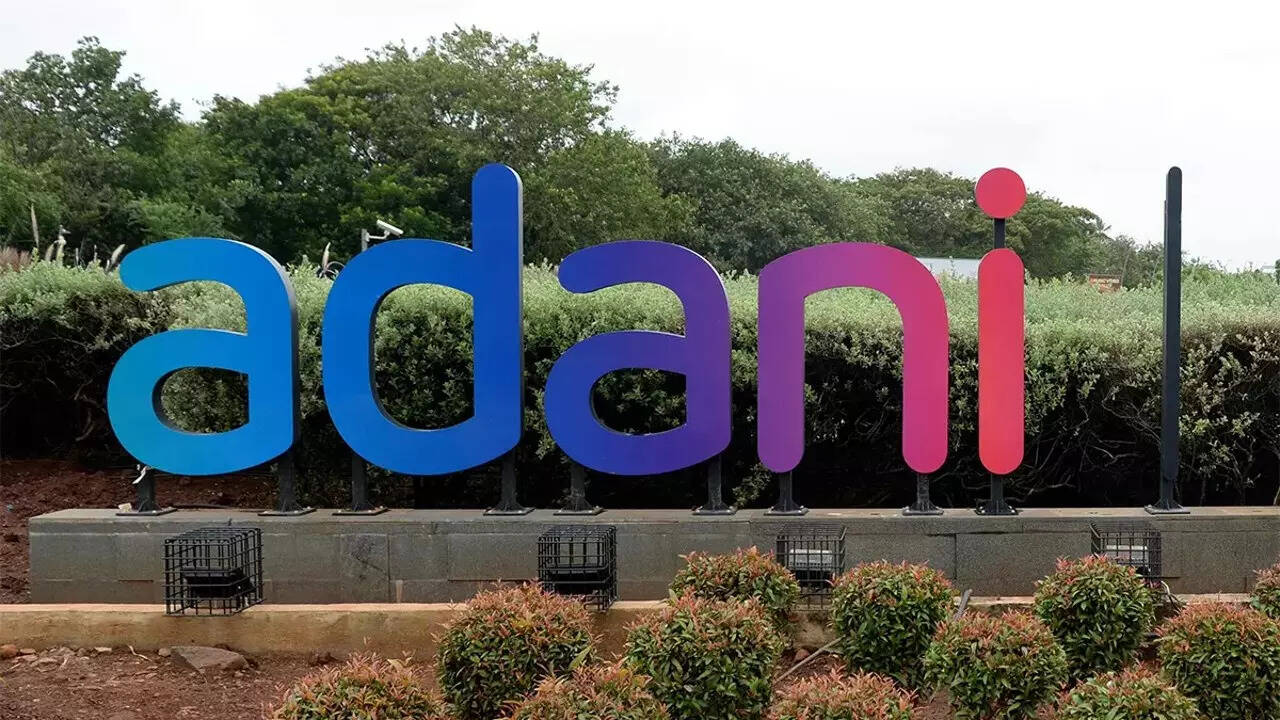 Shares of Adani Group companies remained under pressure for the third straight session on Monday with majority of them witnessing a crash yet again.
The deepening market rout has now led to losses worth $65 billion in the group's stock values, according to a Reuters report.
The current round of fall follows a report by Hindenburg Research last week which flagged concerns about the conglomerates debt levels and the use of tax havens.
On Monday, Adani Transmission dropped 14.91%, Adani Green by 20%, Adani Total Gas by 20%, Adani Power by 5%, and Adani Wilmar by 5%.
However, shares of flagship Adani Enterprises climbed 4.21% after its follow on public offer (FPO) was subscribed 2%.
The developments also had an impact on the stock market which remained volatile during the entire session. Benchmark BSE sensex gyrated nearly 1,000 points intra-day before staging a smart comeback in late trades on selective buying.
Adani rout hits $65 billion
Adani Group's lengthy weekend rebuttal to Hindenburg's report did little to soothe investor sentiments today. The 3-day selloff has now erased nearly $65 billion market value amid a share sale by Adani's flagship that was meant to underline the tycoon's ascension on the global stage.
While the Adani Group has portrayed Hindenburg's allegations as baseless and an attack against India itself, the latter's report is reviving longstanding investor concerns about the conglomerate's corporate governance.
The saga also threatens to weaken broader confidence in India, until recently a top investment destination for Wall Street, and accelerate a nascent shift toward a reopening China.
The selloff is also fast eroding the wealth of Adani, Asia's richest man, after his stocks were some of the best performers last year not just in the local market, but also on the broader MSCI Asia Pacific Index.
From being the 4th richest in the global billionaire rankings till Wednesday last week, Adani has now dropped to the 8th spot with a total net worth of $88.2 billion, as per the Forbes real time billionaires list. However, the Bloomberg Billionaires Index shows Adani at 7th spot with a wealth of $92.7 billion.
This is in sharp contrast to September last year, when Adani's wealth had surged to over $155 billion, making him the 2nd richest person in global billionaires ranking and the first Indian (and Asian) to break into the top 3 list.
In a little over two and half years, Gautam Adani's wealth had galloped over 13 times. In January 2020 just before the onset of Covid pandemic, his net worth was about $10 billion.
In 1988, Gautam Adani had set up Adani Enterprises (then Adani Exports) to start a commodities trading business. Soon he set up Mundra port for captive export-import operations. Within a decade it also emerged as the biggest coal trading company in the country and one of India's largest foreign exchange earners.
Adani Group's response to Hindenburg report
The Adani group had on Sunday slammed the Hindenburg report and likened the damning allegations to a "calculated attack" on India, its institutions and growth story, saying the allegations are "nothing but a lie".
"Needless to say that Hindenburg has created these questions to divert the attention of its target audience while managing its short trades to benefit at the cost of investors," the group said.
The Gautam Adani-led group also said that the report is selective and manipulative presentation of matters already in public domain to caste a false narrative.
They also claimed that the Hindenburg report is rife with conflict of interest and intended only to create a false market in securities.
Some 65 of the 88 questions posed by Hindenburg are based on Adani's public disclosures and the conduct of the American short seller "is nothing short of a calculated securities fraud under applicable law," Adani Group statement said.
The group further reiterated that it will "exercise rights to pursue remedies to safeguard our stakeholders before all appropriate authorities."
The Adani Group's response comes ahead of the final few days of a $2.5 billion share sale by Adani Enterprises, which received overall subscriptions of 1% on Friday.
"Mala fide intention is apparent given its timing when Adani Enterprises is undertaking the largest equity FPO," the group stated.
Here is full response of Adani Group
Here's the full report by Hindenburg Research
Hindenburg responds to Adani Group's charges
US short seller Hindenburg Research rejected Adani Group's charge that its report was an attack on India, saying a "fraud" cannot be obfuscated by nationalism or a bloated response that ignored response to key allegations.
Commenting on the 413-page response, Hindenburg said it believed India was a vibrant democracy and an emerging superpower with an exciting future and it was Adani Group which was holding it back through "systematic loot".
Hindenburg stood by its last week's report that said its two-year investigation found Adani Group "engaged in a brazen stock manipulation and accounting fraud scheme over the course of decades".
Hindenburg said the response by the conglomerate run by Asia's richest man Gautam Adani "opened with the sensationalistic claim that we are the 'Madoffs of Manhattan'."
Hindenburg responded saying Adani Group "predictably tried to lead the focus away from substantive issues and instead stoked a nationalist narrative."
"Adani Group has attempted to conflate its meteoric rise and the wealth of its chairman, Gautam Adani, with the success of India itself," it said.
"We disagree. To be clear, we believe India is a vibrant democracy and an emerging superpower with an exciting future. We also believe India's future is being held back by Adani Group, which has draped itself in the Indian flag while systematically looting the nation."
Stating that a "fraud is fraud even when it's perpetrated by one of the wealthiest individuals in the world," it said Adani's '413-page' response only included about 30 pages focused on issues related to the report.
Here's Hindenburg's full response on Adani Group's charges
LIC reviews Adani response
According to a report by Reuters, state-run Life Insurance Corporation (LIC), India's largest insurer, is reviewing Adani Group's response to scathing criticism by a US short-seller and will hold talks with the group's management within days.
"Presently there is a situation that's emerging and we are not sure what is the factual position … Since we are a large investor, we have the right to ask relevant questions and we will definitely engage with them," LIC managing director Raj Kumar told Reuters.
LIC says it has invested Rs 36,470 crore ($4.47 billion) in Adani companies, about 1% of its assets under management.
"Of course, we are studying the 413-page reply given by Adani Group," Kumar said on Monday about the group's response to concerns raised by Hindenburg.
"We will also see if the concerns are addressed. If we believe the concerns are not addressed, we will seek further clarification from them."
LIC owned a 4.23% stake in the flagship Adani Enterprises as of end-December, more than 9% in Adani Ports and Special Economic Zone, nearly 6% in Adani Total Gas and 3.65% in Adani Transmission, data from the Bombay Stock Exchange shows.
Dollar bonds continue to fall
Dollar bonds issued by entities of Adani Group continued to fall on Monday following a scathing report by a US short seller which triggered a rout in the conglomerate's listed firms.
US dollar-denominated bonds issued by Adani Ports and Special Economic Zone continued their fall into a second week with the bond maturing in August 2027 down 5 cents to 73.03 cents, the lowest since June 2020.
International bonds issued by Adani Green Energy, Adani Economic Zone, Adani Transmission and Adani Electricity Mumbai also fell.
(With inputs from agencies)


[ad_2]

Source link