[ad_1]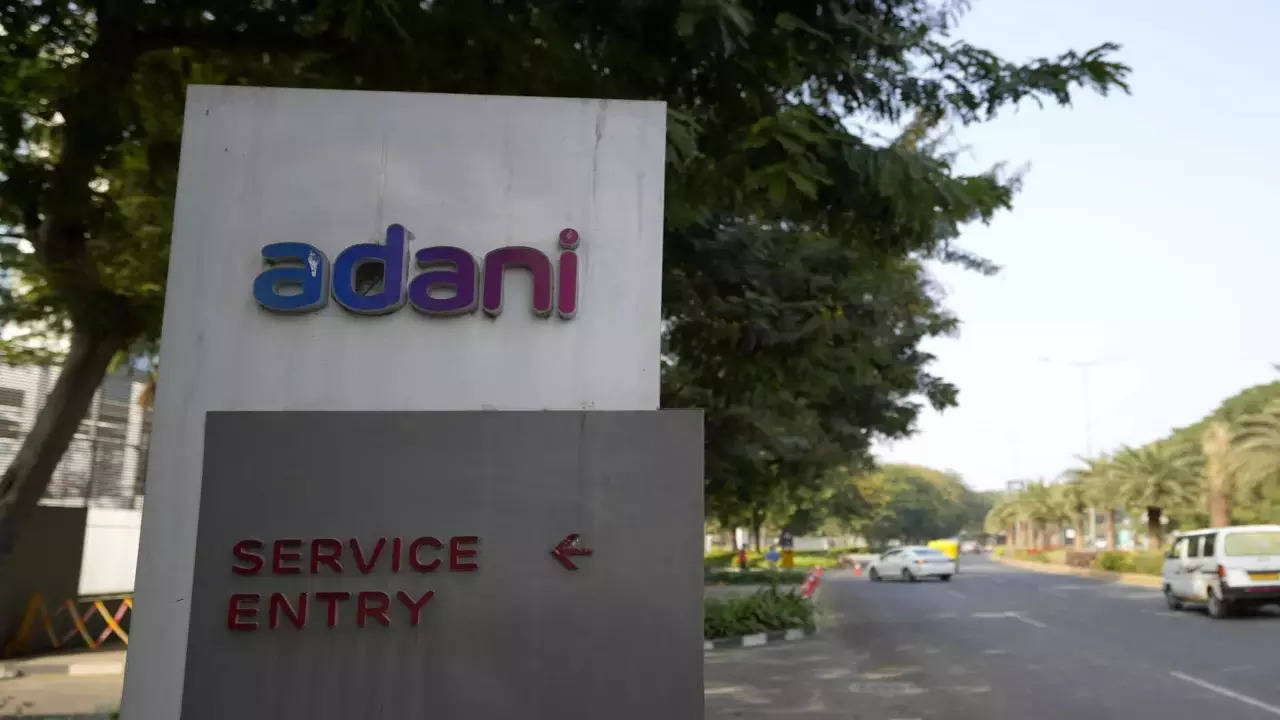 NEW DELHI: Amid reports of cut in growth targets and capex,
Adani Group
on Monday said that its growth plans are intact, business plans are fully funded and it remains confident of delivering returns to shareholders.
"Once the current market stabilizes, each entity will review its own capital market strategy, be rest assured, we are confident in the continued ability of our portfolio to deliver superior returns to shareholders," Adani spokesperson said.
The Adani crisis has sparked worries of financial contagion in India and ability to carry on infrastructure projects.
After US short-seller Hindenburg Research released the report on January 24, stock of Adani Group companies have been in free fall, resulting in wipeout of over $120 billion in their market value.
The report had accused that Adani Group pulled "the largest con in corporate history" using offshore tax havens and stock manipulation.
Here's a look at the recent happenings in the Adani-Hindenburg saga:
* Govt to set up panel to strengthen regulatory mechanisms
The Centre has agreed to the Supreme Court's proposal to set up a panel of experts to look into strengthening the regulatory mechanisms for the stock market in the wake of the recent Adani group shares crash triggered by Hindenburg Research's fraud allegations.
Saying it has no objection to constituting the panel, the Centre, at the same time, stressed that market regulator Securities and Exchange Board of India (Sebi) and other statutory bodies are "fully equipped", not only regime wise, but otherwise also to deal with the situation. It also wanted to be allowed to provide details such as names and the scope of the panel's mandate in a "sealed cover".
The SC last week had said the interests of Indian investors need to be protected against market volatility in the backdrop of the Adani stocks rout and asked the Centre to consider setting up a panel of domain experts headed by a former judge to look into strengthening the regulatory mechanisms.
* 'Healthy balance sheets'
Ever since the release of the Hindenburg report, Adani Group has denied all allegations posed by it. In repsonse, they termed the accusations to be "malicious", "baseless" and a "calculated attack on India".
The Group called Hindenburg the "Madoffs of Manhattan", referring to the late financier and fraudster Bernie Madoff.
"Balance sheet of each of our independent portfolio companies is very healthy," Adani Group spokesperson said. "We have industry leading development capabilities, strong corporate governance, secure assets, strong cash flows, and our business plan is fully funded."
* Sebi probing allegations
Market regulator Sebi told the Supreme Court on Monday that it was nquiring into the allegations made against the Adani Group of companies by Hindenburg Research.
"Sebi is already enquiring into both, the allegations made in the Hindenburg report as well as the market activity immediately preceding and post the publication of the report," the regulator said in the filing, adding the matter was in early stages of examination.
"Sebi is strongly and adequately empowered to put in place regulatory frameworks for effecting stable operations and development of the securities markets," it added.
* Pre-payment of loans
Ahead of their scheduled payment to release pledged shares in 3 listed companies, Adani Group has paid off $1.1 billion (Rs 9,203 crore) worth of loans.
According to a media statement, Adani's early repayment will release 12% of his holding in Adani Ports, 3% in Adani Green and 1.4% in Adani Transmission.
Adani prepaid the borrowings much before their maturity time of September 2024 "in light of recent market volatility and in continuation of the promoters' commitment to reduce overall promoter leverage backed by Adani listed company shares".
* Pledging of extra shares
The group has now pledged additional shares for State Bank of India (SBI). Adani Ports and Special Economic Zone (APSEZ), Adani Transmission and Adani Green Energy pledged shares to SBICAP Trustee Company, a unit of India's biggest lender, SBI.
As many as 75 lakh more shares of APSEZ have been pledged, taking the total to 1 per cent of all shares with SBICAP. In the case of Adani Green, pledge of 60 lakh more shares took the total to 1.06%.
* Adani hires most expensive law firm in US
Wachtell, Lipton, Rosen & Katz, one of the most expensive law firms in New York has been roped in by the Adani Group to fight the case against allegations levied by Hindenburg in its report.
According to a report in the Financial Times, Wachtell was approached by Mumbai-based law firm Cyril Amarchand Mangaldas, which is leading the defence of Adani Group.
* MSCI cuts down weightage of Adani stocks
Global stock index provider MSCI has changed the weightage for four Adani Group stocks that are constituents in its indices and are closely tracked and benchmarked to by global fund managers.
MSCI re-asssessed the size of some companies' free floats, having determined there was "sufficient uncertainty" surrounding some investors in Adani companies. It embarked on the review after feedback from market participants.
* Total keeps investments on hold
Last week, French oil major TotalEnergies — one of the largest foreign investors in Adani Group — said it would wait for the result of an independent audit before proceeding with investing in Adani Group's $50 billion plans to make green hydrogen.
It has now further decided to pause $4 billion investment in the green hydrogen venture, pending audits.
A report by the Economic Times said it could be a big blow for te new venture's timelines of production of green hydrogen at $1 per kg by 2030.
* Rating agencies report
Rating agencies have continued to be cautious on Adani Group stocks, with most of them downgrading the outlook to negative in the past 1 week.
Moody's announced the a downgrade of the ratings outlook to negative from stable for four firms – Adani Green Energy, Adani Green Energy Restricted Group, Adani Transmission Step-One Ltd and Adani Electricity Mumbai Ltd.
"These rating actions follow the significant and rapid decline in the market equity values of the Adani Group companies following the recent release of a report from a short-seller highlighting governance concerns in the group," Moody's said.
Meanwhile, Fitch Ratings last week said that the exposure of Indian banks to the embattled Adani Group is "insufficient in itself" to present a substantial risk to the credit profiles of these lenders.
* Govt, RBI chief respond
Amid crisis plaguing the Adani Group, finance minister Nirmala Sitharaman said that regulators like Sebi, RBI should always be "on their toes" and act in time to keep the markets stable.
Speaking to Times Now about the massive stock rout of Adani following allegations by Hindenburg Research, the finance minister said that she does not have any view on the report but added that banks and insurance companies who are facing exposure are themselves speaking out and reassuring the common man.
Meanwhile, RBI governor Shaktikanta Das said that the Indian financial sector is resilient and would not be affected by an individual incident.
Finance secretary TV Somanathan also assured that the exposure of any nationalised bank or insurance company in Adani group companies should not be a cause for any concern for the depositors, policy holders or investors.
The exposure of the State Bank of India and the Life Insurance Corporation in any company is far below the level where it should concern the investors, he had said.


[ad_2]

Source link