[ad_1]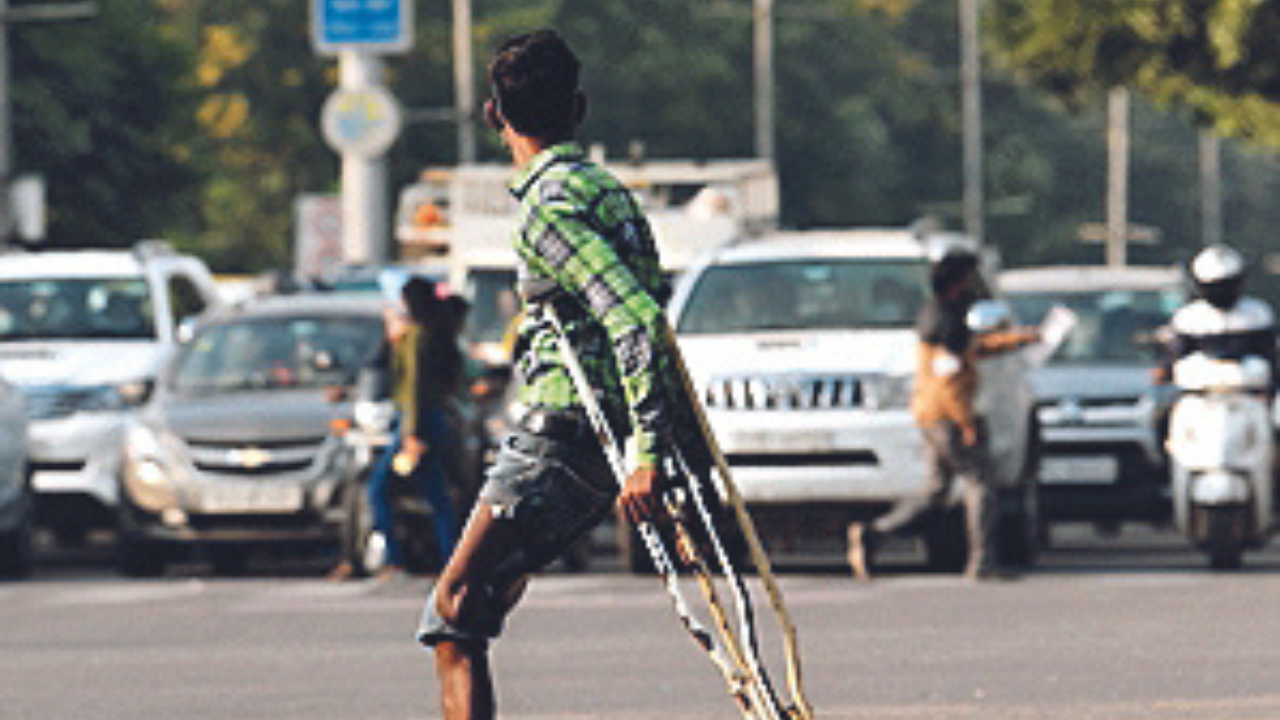 NAGPUR: In a first of its kind of action, city police chief Amitesh Kumar has on Wednesday issued a notification under Section 144 of the Criminal Procedure Code (CrPC) prohibiting individuals or groups from indulging in begging or forcing passersby to part with money at traffic junctions or any other public places.
Post Wednesday midnight, the rule would come into force and remain operational till April 30 unless withdrawn earlier. Kumar said the decision has been taken not only in view of the G20 summit on March 19-20 and C20 meetings but also due to other pressing issues.
The CP underlined the fact that many beggars had been indulging in 'objectionable acts' compelling people to part with money. Kumar said beggars have also been a source of 'public nuisance' by obstructing smooth flow of traffic and also pedestrian movement.As per the notification, violation would attract penal action under Section 188 of the Indian Penal Code (IPC) which may land the offender behind bars for a period of one month or up to six months along with fine. Other sections of the law would also be invoked based on circumstances.
Earlier, Kumar had invoked CrPC Section 144 to prohibit transgenders from begging at traffic junctions, public places and also disallowed them from visiting wedding and such venues to seek donations. The CP, however, had relaxed the norm and allowed transgenders to visit such venues only if they were invited.
From Thursday, city police and Nagpur Municipal Corporation (NMC) personnel would conduct joint action to ensure all individuals or groups are shifted to beggars' home, government shelters or such places with the help of NGOs.Kumar said those found begging on the streets would be offered help to return to their native places, if they seek assistance for leaving the city.
"Police and NMC had been holding discussions for the last one week to plan the drive," said the CP, adding presence of beggars on the streets brings bad name to the city at a time when it is being beautified in view of the G20 summit.
"Begging had become a nuisance for motorists. Even pedestrians were also harassed by the alm seekers who would occupy traffic islands, road dividers and footpaths," said the CP, adding some of these beggars would also indulge in criminals activities.


[ad_2]

Source link