[ad_1]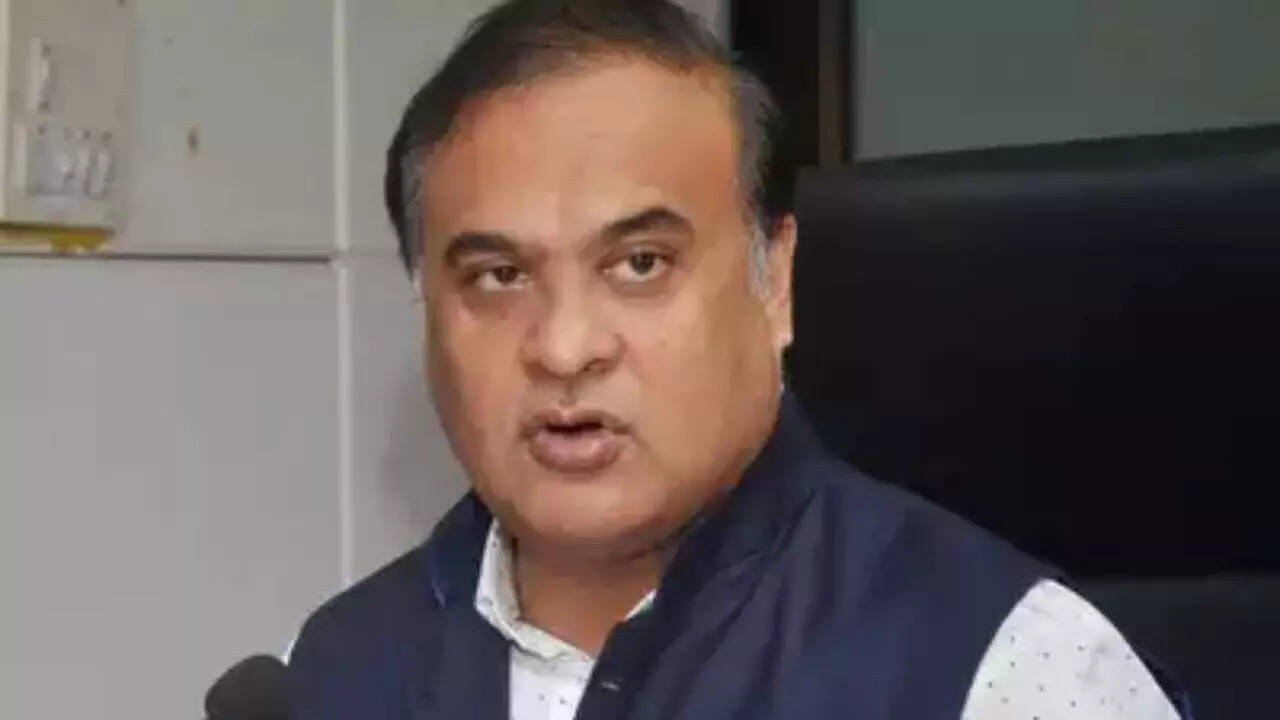 GUWAHATI: The ongoing operation against child marriage in Assam has resulted in an equal number of arrests of Hindus and Muslims, chief minister Himanta Biswa Sarma said in state assembly on Wednesday.
The chief minister stated that the proportion of arrests made since the February 3 crackdown has been 55 per cent Muslims and 45 per cent Hindus.
"I have got some of our people picked up too because you (opposition members) all will feel bad. The ratio of arrests of Muslims to Hindus since the February 3 crackdown is 55:45," Sarma said during his reply to a discussion on Vote Of Thanks on the governor's speech in the state assembly.
"The NFHS 5 (National Family Health Survey) data shows that the problem is highest in Dhubri and South Salmara (Muslim-majority districts). Not Dibrugarh and Tinsukia. But because you communalize every single thing, I told the Dibrugarh SP to pick up a few from there as well," he added.
He further said, "In Biswanath, I said pick up a few from there… NFHS 4 data collated during Congress times also shows that the highest number of underage marriages and childbirths is done in Lower Assam districts (where there is a greater Muslim population)."
The chief minister said that the Assam government is discussing bringing a new law in the state against Child Marriage and that the state government's drive against Child Marriage will continue.
"Our stand is clear that child marriage must be stopped in Assam. We are discussing bringing a new Act against child marriage. By 2026, we are trying to bring a new Act against child marriage where we are discussing increasing the term of jail from two years to 10 years. child marriage must be stopped. We are crying for the criminals, but not for the victim minor girls. In the state, an 11-year-old minor girl has become a mother, it's not acceptable. I have seen in Assam that some MLAs are talking in favour of accused persons."
The chief minister said, "The democracy roller will be continued against the offenders who married a child. Rule of law will be continued against child marriage. The population control act was passed during the Congress regime and our government is now trying to increase the marriage age from 18 years to 21 years. This house has the responsibility to talk against child marriage."
"The offenders will be arrested every six months. There will be two options – either get away me from here or stop the child marriage, there is no third option," the chief minister added.
The Assam government on Monday said in the Assam Legislative Assembly that, 494 persons out of 8,773 persons who were charge-sheeted for child marriage and the Protection of Children from Sexual Offences Act, 2012 (POCSO) cases in the state, have been convicted since 2017.
With inputs from ANI


[ad_2]

Source link