[ad_1]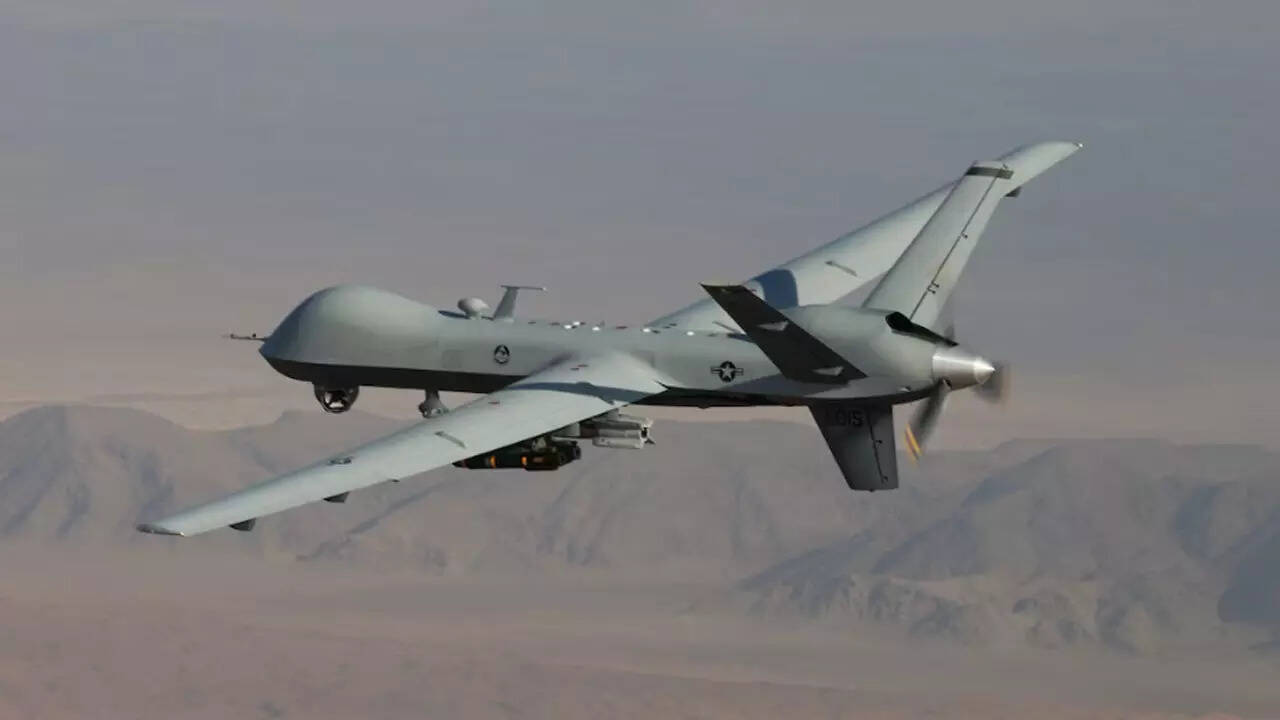 BRUSSELS: The US military on Tuesday said that a Russian Su-27 jet fighter collided with an American MQ-9 Reaper drone over the
Black Sea
.
"Our MQ-9 aircraft was conducting routine operations in international airspace when it was intercepted and hit by a Russian aircraft, resulting in a crash and complete loss of the MQ-9,"
US Air Force
General James Heckercommander of US Air Forces Europe and Air Forces Africa said.
"In fact, this unsafe and unprofessional act by the Russians nearly caused both aircraft to crash," he added.
The Black Sea lies between Europe and Asia and is bordered by Russia and Ukraine among other countries.
US said that several times before the collision, the Su-27s dumped fuel on and flew in front of the MQ-9 in "a reckless, environmentally unsound and unprofessional manner."
"This incident demonstrates a lack of competence in addition to being unsafe and unprofessional," it said.
'Drone incident was unsafe, unprofessional, reckless'
White House spokesman John Kirby said that President Joe Biden has been briefed about the incident.
While there have been other such intercepts, Kirby said, this one was noteworthy because it was "unsafe and unprofessional" and caused the downing of a US aircraft. "So it's unique in that regard," Kirby said.
(With agency inputs)


[ad_2]

Source link