[ad_1]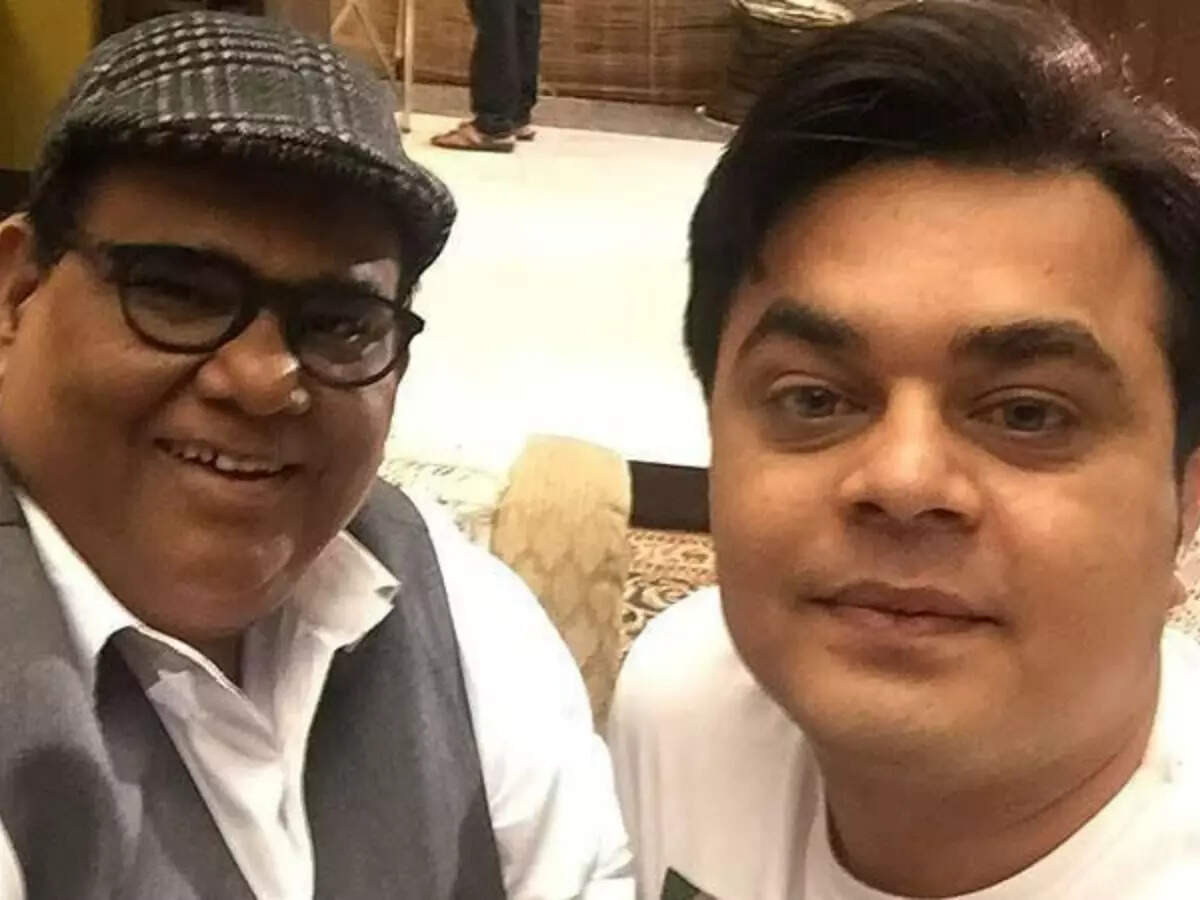 Sandeep Anand has had the good fortune of working with actor-director Satish Kaushik in TV show May I Come In Madam? In an exclusive chat with ETimes TV, the actor mourned Satish Kaushik's sudden demise and revealed how he met him, his experience of working with him and more.
Sandeep on leaning the news, recalls their old meetings:

I was just talking to Bhabhi Ji Ghar Par Hain's director Shashank Bali ji and we were discussing this tragic news. We have worked in May I Come In Madam together. I was connected with Satish ji because of my theatre background. I have done theatre before coming here to Mumbai. He was from NSD. I had also done a lot of workshops at NSD so we knew the same circle of people. We would meet often and in fact he wanted to cast me in his Haryanvi film Maari Choriyaan Choron Se Kum Hain Ke but then since the criteria was to cast a Haryana based actor we couldn't work on that project. We kept meeting for that film.
Working on May I Come In Madam? together:
He was such a gem of a person and what a talent and what a graceful life he led. His work profile, range and the roles he has done as a director and an actor are incredible. He was very impromptu and childlike. Despite being such a senior actor, he came on the sets of May I Come In Madam ready with his role and I was surprised. He played my uncle. It was a learning experience for me. He then discussed the nuances of the role with me because all his major scenes were with me. He would ask me, "Ismein main aisa karunga toh sahi rahega" and I was shocked that a senior actor like Satish ji was asking me. But it was a learning experience that even after working for so many years and having done so much work he still had the passion to work. It is very unfortunate to hear such news, I'll pray for his soul.
Future projects they were planning to do:

I have spent a very good time with him and we were in talks for working on a few other things. We were supposed to meet soon. Life is unpredictable. As a maker, the short films I keep making, I would share with him.
When Satish was undergoing body transformation:

When I was working with him on May I Come In Madam, he was going through body transformation. He was losing weight. That time he had put on a lot of weight so he would tell me that Anil has asked him to lose weight. Everyone knows that Anupam sir, Anil sir and Satish sir are thick friends and he would talk a lot about them. He would share that Anil sir keeps scolding them for eating too much and not working out but he is a big foodie and can't resist. He then went on a diet and he lost a lot of weight. He has done commendable work in all his projects, in fact, in the recent web series as well.
Satish Kaushik died of a heart attack during his trip to Gurugram on March 8.
Post-mortem of Bollywood veteran actor Satish Kaushik is underway at Deen Dayal Upadhyay hospital in Delhi, said a police official on Thursday, adding that so far no foul play is seen.
The actor-writer-director Satish Kaushik – remembered as 'Calendar' from the film "Mr. India" – passed away at 66 late on Wednesday.
His friend and another legendary actor Anupam Kher shared the news in a tweet early Thursday.
[ad_2]

Source link