[ad_1]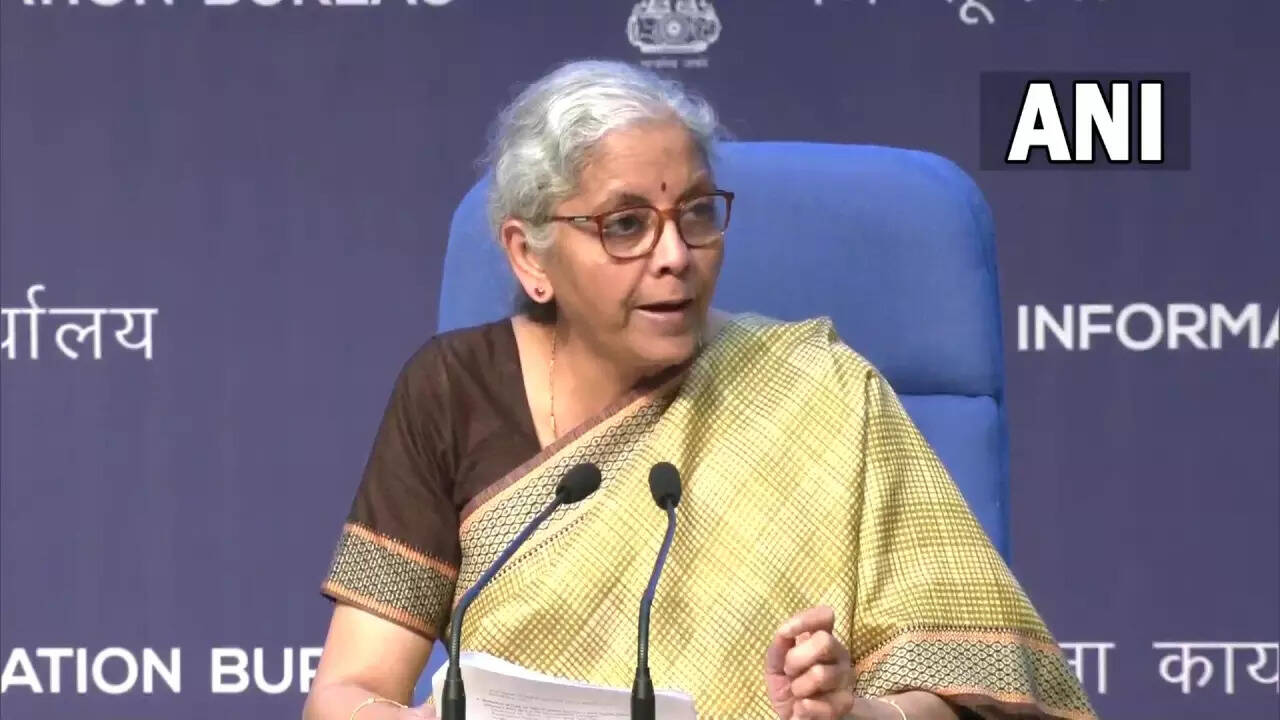 NEW DELHI: Finance minister Nirmala Sitharaman on Saturday said that the Centre will clear the entire
GST
compensation cess worth Rs 16,982 crores for June.
"Although this amount is not really available in the compensation fund as of today, we have decided to release this amount from our own resources and the same amount will be recouped from the future compensation cess collection," Sitharaman said.
Finance minister on Saturday chaired the 49th meeting of the GST Council in Delhi.
Finance ministers of states and UTs (with legislature) and senior officials of Union Government and states participated in the meeting.
Here are the other announcements made by the FM:
The GST Council has decided to rationalise late fees on filing of annual GST returns after the due date.
GST on pencil sharpeners has come down from 18% to 12%.
There is a reduction in GST on tags tracking devices or data loggers which are affixed on durable containers, from 18% to nil, subject to some conditions.
GST on Raaba kind of liquid jaggery has been reduced from 18% to 0% (on loose products) or 5%.


[ad_2]

Source link