[ad_1]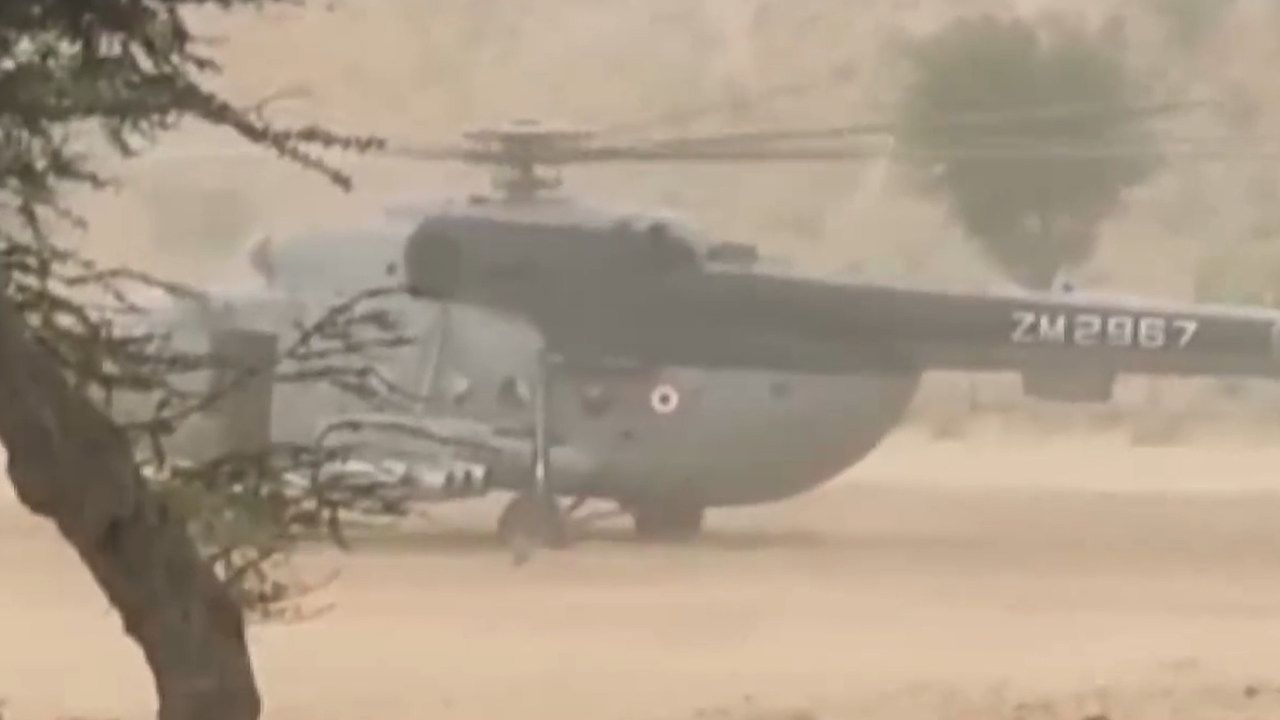 JODHPUR: An IAF helicopters with 20 airmen on board made an emergency landing in Lohawat area of Jodhpur on Sunday afternoon due to some technical glitch. The helicopter had taken off from Jodhpur airbase for Phalodi airbase.
A technical team fixed the glitch and the chopper was able to take off after about an hour's delay to its destination.
According to Badri Prasad, Circle Inspector, Lohawat Police Station, two MI-17 helicopters of the Indian Air Force had taken off from Jodhpur air force station for Phalodi air force station Sunday afternoon.
"About 2.30 pm. one of the helicopters developed some technical glitch and resorted to emergency landing in village Pilwa," said the officer.
The chopper had 20 airmen on board. They all alighted the chopper and secured it from the villagers, who swarmed to the spot in curiosity.
Prasad said that police also rushed to the spot to help the chopper team and control the crowd.


[ad_2]

Source link