[ad_1]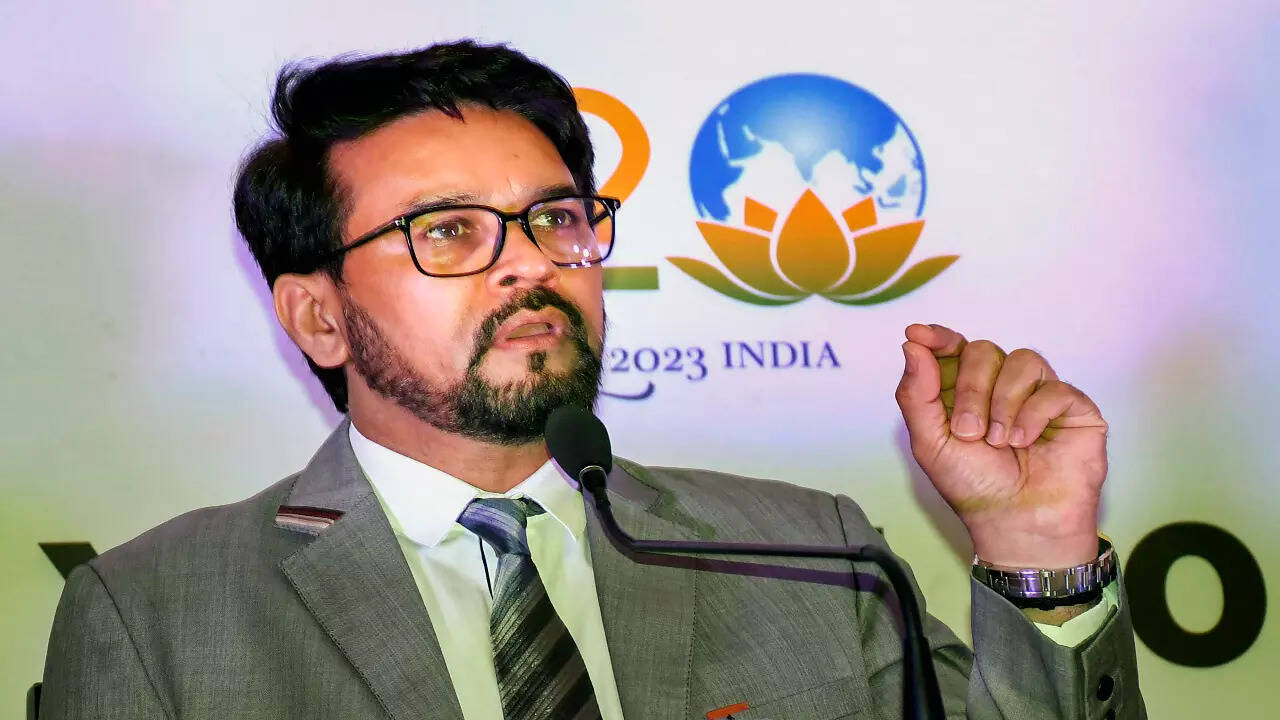 NEW DELHI: Union minister Anurag Thakur on Monday said efforts are being made to have satellite tuners pre-installed in TV sets, a move that may make set-top boxes redundant.
Referring to the massive expansion of general entertainment channels on 'free satellite dish', which helped attract crores of viewers, Thakur said, "I have made a new beginning in my department. If your television has a built-in satellite tuner, then there will be no need to have a separate set-top box. One can have access to more than 200 channels at the click of the remote," he said.
In December 2022, Thakur had written to electronics and information technology minister Ashwini Vaishnawasking him to direct TV manufacturers to adopt the standards issued by the Bureau of Industrial Standards for built-in satellite tuners.
Television sets with built-in satellite tuners will enable reception of free-to-air television and radio channels by mounting a small antenna at a suitable place such as at the rooftop or side wall of a building. At present, television viewers need to purchase a set-top box for viewing various paid and free channels. Viewer are required to use a set-top box even for the reception of free-to-air channels (non-encrypted) transmitted by Doordarshan. The ministry of electronics and information technology is yet to firm up a decision in this regard.
Thakur also said his ministry has acted on PM Modi's direction to start the SWAYAM Prabha channels for classes 1 to 12 in record time during the Covid-19 pandemic in order to ensure that children in rural and remote areas have access to education.


[ad_2]

Source link