[ad_1]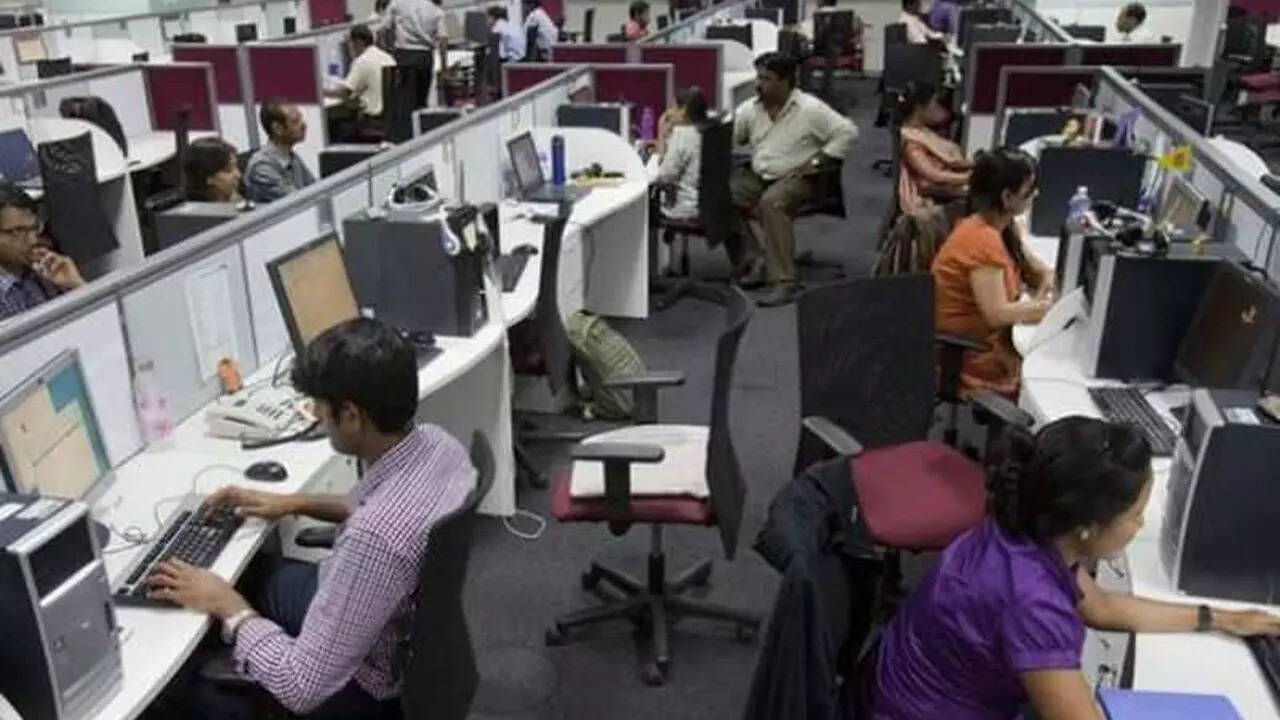 MUMBAI: At a time when conversations rage globally over the pendulum swinging towards the employer's side in terms of jobs, a large number of C-suite executives see opportunities for talent continuing to emerge in India. According to a survey, nearly 40% CXOs see 5-15% growth despite global macroeconomic headwinds.
In a study on business and hiring trends conducted exclusively for TOI by Executive Access, 44% respondents said global macroeconomic headwinds would continue to remain the most significant challenge in 2023-24. Hiring and retaining talent comes as the second biggest challenge, as seen by 32% respondents, ahead of technological disruptions (13%). At least 76% leaders see some growth in hiring this year.
Nearly a quarter of Indian business leaders said the most important quality they would look for while hiring is 'hunger to grow business'.
Executive Access (India) MD Ronesh Puri said, "Risk appetite of India Inc has increased substantially as 24% respondents are looking at hunger to grow business as the most important quality while hiring. Organisations do expect some bumps as 22% of respondents still feel dealing with ambiguity is really important. Innovative ability being most important for 19% of respondents is interesting as this trait normally figured in low single digits earlier. This is a reflection of organisations' hunger for game changers and people who challenge old paradigms. Organisations want to change the rules of the game and are keen to hire candidates who think about tomorrow. This means organisations will take more risks as well as spend much more on innovation."
Only 10% said there would be a fall in hiring this year, with 2% pegging it at more than 15% negative growth.
L&T executive VP & head (corporate HR) C Jayakumar said, "The shakeup in hiring that we see is largely restricted to the tech and startup space. At L&T, given that there is an order book of Rs 3.7 lakh crore (as of Q2), and so many tenders coming up due to infrastructure expansion across the country, our bigger challenge is getting a large number of trained manpower for executing these projects. We do not see a slowdown in hiring."
Puri said although global headwinds – especially a looming recession as well as perceptible slowdown in large regions like the US, Europe and China – appear to be worrying businesses, India Inc is positive about the
Indian economy
as only 9% of respondents seem to be concerned about it. "The findings reveal that it is likely to be 'Advantage India' in 2023 as homegrown Indian companies will look to leverage on this opportunity far more. I personally think Indian companies will outgrow multinationals this calendar year," said Puri.
The survey, which is based on 200 responses across industries and geographies, said there's optimism around financial services which respondents said would likely see the highest growth this year, followed by e-commerce, pharma and manufacturing.


[ad_2]

Source link