[ad_1]

After the Border Gavaskar Trophy, the Indian and Australian teams will now go toe to toe in a 3 match ODI contest. The first ODI is scheduled for Friday, March 17 in Mumbai.
Over the decades India vs Australia ODI clashes have produced some absolute gems.
The last time India and Australia played a bilateral series in India, the hosts won the 3 match series 2-1.
Ahead of the upcoming edition of this rivalry, TimesofIndia.com takes a look at some very interesting stats that showcase just how intense this rivalry has been over the years:
# Australia have won 80 and lost 53 out of 143 ODIs contested against India. (NR 10). As against Australia's success rate of 60.15, India's winning % is 39.85.
# Australia's 208-run triumph at Sydney on February 8, 2004 remains their largest in terms of runs vs India in ODIs.
# Australia's ten-wicket victory at Wankhede Stadium, Mumbai on January 14, 2020 remains their biggest in terms of wickets vs India.
# India's smallest victory margin vs Australia was by 5 runs at Mohali on November 3, 1996.
# Australia have won two matches by one-run margin vs India in ODIs – at Chennai on October 9, 1987 and at Brisbane on March 1, 1992.
# The three Indians with 2000-plus runs vs Australia in ODIs remain Sachin Tendulkar (3077 in 70 innings at 44.59), Rohit Sharma (2208 in 40 innings at 61.33) & Virat Kohli (2083 in 41 innings at 54.81.
# Ricky Ponting, with 2164 runs at 40.07 in 59 innings, is the only Australian batsman to manage 2,000 runs against India in ODIs.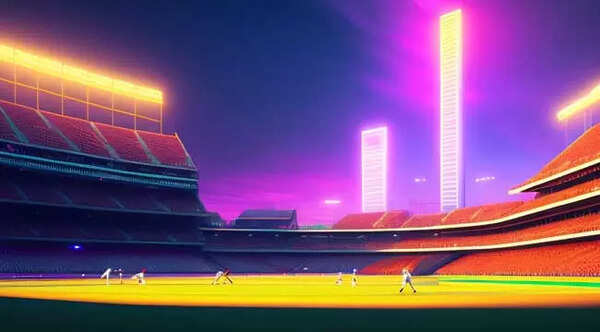 # The top three batsmen to hit most centuries against Australia in ODIs are Sachin Tendulkar (9), Rohit Sharma (8) and Virat Kohli (8).
# 144 runs (16 sixes + 12 fours) amassed by Rohit Sharma during his innings of 209 off 158 balls at Bengaluru on November 2, 2013 – the most by a batsman in an innings through the boundaries against Australia in ODIs.
# Rohit Sharma remains the only batsman to post a double hundred in ODIs vs Australia.
# Brett Lee, with 55 wickets at 21.00 runs apiece in 32 matches, is the highest wicket-taker in India vs Australia ODIs.
# Lee remains the only bowler to produce four five-wicket hauls in ODIs involving India and Australia – one each at Adelaide, Brisbane, Sydney and Kula Lumpur.
# Kapil Dev's economy rate of 3.67 while taking 45 wickets at 27.68 in 41 matches is the best in India-Australia ODIs (minimum 1000 balls).
# Brett Lee's strike rate of 28.0 is the best among the bowlers with 1000 balls or more in ODIs involving India and Australia.
# 76 sixes hit by Rohit Sharma in 40 innings are the most by any batsman against Australia in oDIs. No other batsman has hit even 50 against them.
# Two Australian bowlers share a record for most wickets in a bilateral series in ODIs involving India and Australia. Pat Cummins captured 14 wickets at 15.71 in five matches in 2018-19 in India and Mitchell Johnson 14 at 18.57 in seven matches in 2007-08 in India.
# Virat Kohli enjoys best captaincy record for India against Australia with a success percentage of 60.00 – 12 wins and 8 losses out of 20.
# Aaron Finch and David Warner put on an unbroken stand of 258 for the first wicket at Mumbai on January 14, 2020 – Australia's highest partnership for any wicket vs India.
# VVS Laxman and Yuvraj Singh had shared a 213-run partnership for the fourth wicket at Sydney on January 22, 2004 – the highest for India for any wicket against Australia.
# Three Indian bowlers have produced six-wicket hauls against Australia in ODIs. Murali Kartik (6/27 at Mumbai on Oct 17, 2007); Ajit Agarkar (6/42 at Melbourne on Jan 9, 2004) and Yuzvendra Chahal (6/42 at Melbourne on Jan 18, 2019) are the bowlers.
# For Australia, two bowlers have bagged six-wicket hauls vs India – Ken MacLeay(6/39 at Nottingham on June 13, 1983. In the same World Cup match, Kapil Dev had taken 5 for 43. Mitchell Starc is the only other Australian bowler to take six wickets against India -6 for 43 at Melbourne on January 18, 2015.
Stats Courtesy: Rajesh Kumar


[ad_2]

Source link