[ad_1]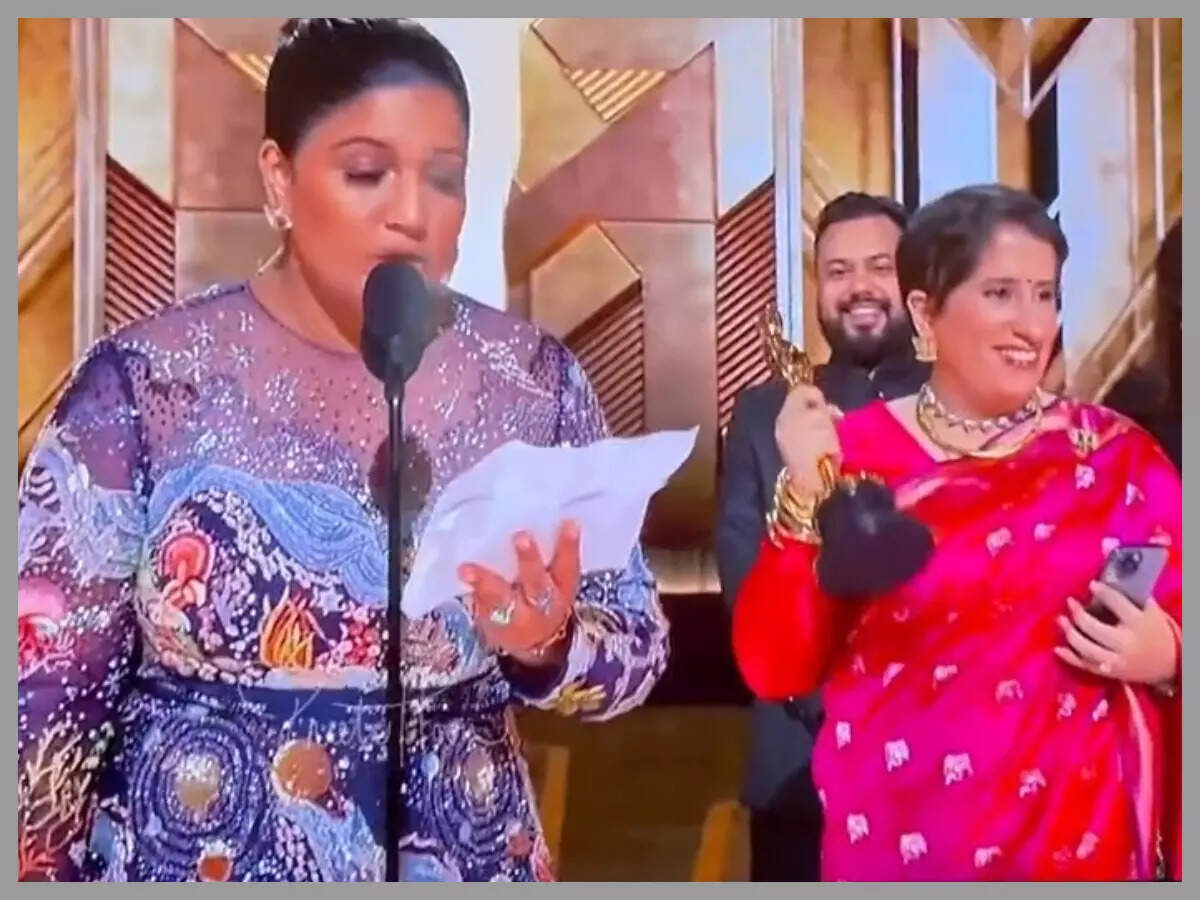 India won its first Oscar for 2023 for Netflix's 'The Elephant Whisperer' by Kartiki Gonsalves and Guneet Monga in the Best Documentary Short Film category at the 95th Academy Awards. The director went on to thank the Academy, producer Guneet Monga, her family and dedicated the win to her "motherland India".
"I stand here today to speak for the sacred bond between us and our natural world, for the respect of indigenous communities, and empathy towards other living beings we share space with and finally, for coexistence," Gonsalves said in her acceptance speech.
She added, "Thank you to the Academy for recognising our film, highlighting indigenous people and animals.. To Netflix for believing in the power of this… To Bomman and Belli for sharing their sacred tribal wisdom to Guneet, my producer…"
"My mentor and my entire team and finally, to my mother, father and sister who are up there somewhere and you are the centre of my universe, to my motherland India," she concluded.
Watch- Kartiki, Guneet win Oscar for The Elephant Whisperers:

HISTORRYYYYYYYYYYY!!!!! Yassssssss #TheElephantWhisperers Wins #Oscar Yayyyyyyyyyy!!!Many congrats @guneetm … https://t.co/Oiv63CGyad

— Preeti Hoon (@preetiihoon) 1678672736000
The other nominees were – Haulout, How Do You Measure a Year?, The Martha Mitchell Effect, Stranger at the Gate.
With stunning visuals of Tamil Nadu's nature, 'The Elephant Whisperers' tells the story of this loving relationship — and earned an Oscar nomination in the documentary short film category.
Running at 41 minutes, this short documentary movie explores the tentative yet precious bond between Raghu, an orphaned baby elephant, and his caretakers – a mahout couple named Bomman and Bellie – who devote their lives to protect him from poachers and raise him.The movie was the directorial debut of Kartiki Gonsalves. Gonsalves, who had a successful career as a wildlife and social documentary photographer, photojournalist, and cinematographer, left her cushy job for her maiden venture.
Spilling some beans on the film in an earlier interview, Guneet said, "'The Elephant Whisperers' is "the story of people, who have been generationally working with elephants and they're so aware of the needs of the jungle."
She added, "In the film, there is a beautiful scene which speaks of taking from the Jungle but only to the extent that is needed, and the jungles have enough for everyone. But it is up to us if we take what we need or we hoard. The needs of humans are endless, it is upon us to draw the line and give the respect that animals deserve."
Monga had previously served as an executive producer on 'Period. End of Sentence', which won the 2019 Academy Award for Best Documentary Short Film.


[ad_2]

Source link