[ad_1]

LUCKNOW: Incarceration in twilight years can be worse than imagined. Remember Brooks Hatlen in The Shawshank Redemptionwho inscribed 'Brooks was here' on the door of his dormitory before he hanged himself to death follwoing his release from prison.
Jail authorities in Ayodhya tried to rehabilitate one such 98-year-old prisoner who was otherwise condemned to Brooks' fate.
Allowed bail in August 2022, Ram Surat98, wasn't released thus far as nobody came forward to furnish a bail bond of Rs 11,500 as mandated by the court.
What concerned the prison officials more was the fact that the old man had no visitors.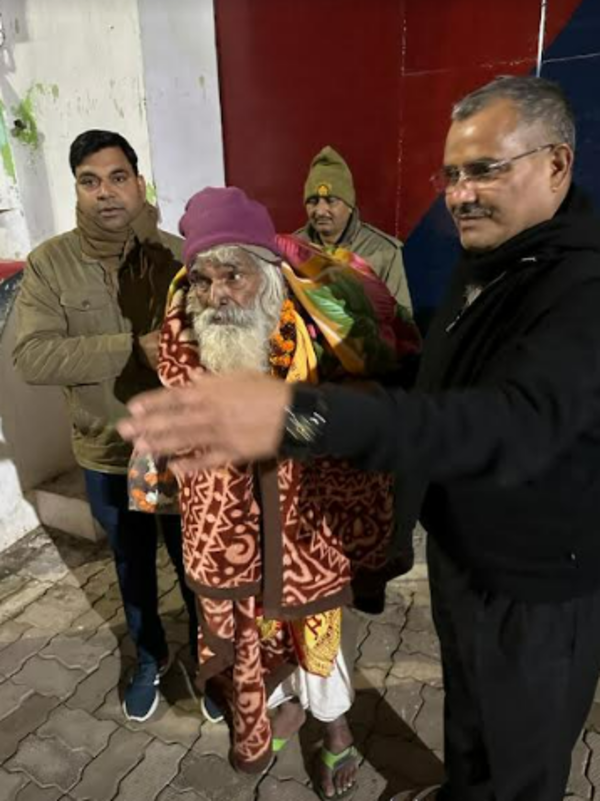 His story is a sustained saga of misfortune. Ram Surat had taken sanyas when he was middle-aged, following which he was abandoned by his family, all of whom either died or went away in the following years. He was left all alone in his native village, Chaudharypurin Ayodhya district.
He went about houses asking for food and alms and survived on people's charity.
In March 2016, when Ram Surat was a ripe 92, he had more misfortune lurking in a village bylane where he was on the routine alms-seeking tour. A family misunderstood his overtures and lodged a complaint with the police mistaking him for a thief.
He was booked for house-trespass and voluntarily causing hurt of the Indian Penal Code, arrested and lodged in the district jail.
A chargesheet was filed in 2017, after which he was convicted in November 2019 and sentenced to five years in jail.
The sentence was pronounced by a lower court and the sessions court of the district ordered a bail on August 8, 2022 to Ram Surat, but it could not be furnished as no relative or family member turned up to deposit the surety of Rs 11,500.
Jail superintendent Shashikant Mishra recently came to know about his plight. He then roped in an NGO which submitted the bail bond and the jailor got fresh bail orders from the court to secure the old man's release.
"On January 7, we sent a letter to the court, requesting to resend the release order of Ram Surat, on which, taking quick cognizance, the release order of the said prisoner was sent to us on time," added Mishra.
Mishra said, "I roped in Shailendra Mohan Mishra, who runs an NGO and is also connected with the BJP, who instantly furnished his surety. We were able to deposit Rs 11,500 paving way for his safe release."
That wasn't the end.
Ram Surat had no immediate family members left and the distant ones refused to take him in.
The jail superintendent then brought him back to Ayodhya city and arranged his accommodation at an ashram.
Ram Surat happens to be a disciple of Mahant Kaushal Kishore Das of Ayodhya, who took him in. "I don't have words to describe what the jail superintendent has done for me," the old man told reporters in Ayodhya.
Mishra added that due to his efforts, about 500 such prisoners have been released from the jails of Agra and Faizabad during his tenure in the last seven years.


[ad_2]

Source link