[ad_1]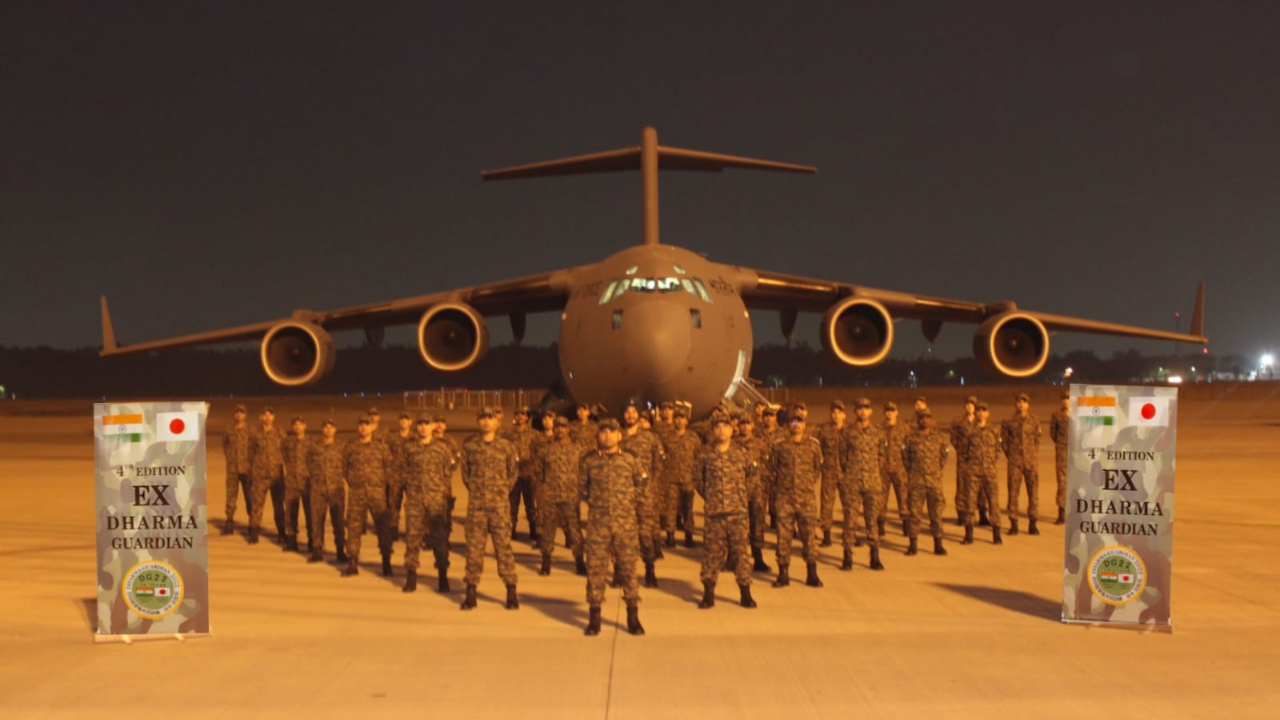 NEW DELHI: India and Japan on Friday will kick off an exercise between their armies to hone their warfare skills and boost interoperability, which comes soon after the two countries conducted their first-ever joint air combat drills last month with an eye firmly on China.
The exercise `Dharma Guardian' at Camp Imazu in Shiga province of Japan from February 17 to March 2 will focus on platoon-level operations in jungle, semi-urban and urban terrains.
"Dharma Guardian, which is being conducted for the fourth time, is crucial and significant in terms of security challenges faced by both nations in the backdrop of the current global situation," an officer said on Thursday.
India has sent a contingent from the Garhwal Rifles regiment for the exercise, while Japan is fielding the Middle Army of the Japanese Ground Self Defence Force. "The exercise will enable the two armies to share best practices in tactics, techniques and procedures of conducting tactical operations under a UN Mandate, in addition to developing interoperability, bonhomie, camaraderie and friendship between the two forces," he added.
The two contingents will engage in a variety of missions, ranging from joint planning, tactical drills, basics of establishing integrated surveillance grids, including employment of aerial assets.
India and Japan had conducted the inaugural edition of the `Veer Guardian' air combat exercise at the Hyakuri and Iruma air bases in Japan over 16 days last month.
IAF had participated with four Sukhoi-30MKI fighters, two C-17 Globemaster-III strategic airlifters and one IL-78 mid-air refuelling aircraft in the complex aerial manoeuvres that simulated multiple operational scenarios in both visual and beyond visual range warfare settings.
India and Japan also regularly conduct the JIMEX series of exercises between their navies as part of their expanding strategic partnership. Since 2015, Japan has also become a regular participant in the top-notch India-US `Malabar' naval combat exercise , which now also includes Australia. All these four `Quad' countries have openly declared their intent to deter any `coercion' in the Indo-Pacific in the face of China's expansionist behaviour.
India and Japan have also operationalized their military Reciprocal Provision of Supply and Services Agreement. India has such reciprocal military logistics pact with countries like the US, Australia, France, South Korea and Singapore.
In September last year, India and Japan conducted a two-plus-two defence and foreign ministerial dialogue that stressed their critical role in ensuring a free, open and rules-based Indo-Pacific.
The two countries had also decided to boost their maritime cooperation and military logistics pact, while expanding the scope of bilateral defence-industrial collaboration to develop cutting-edge weapon systems.


[ad_2]

Source link