[ad_1]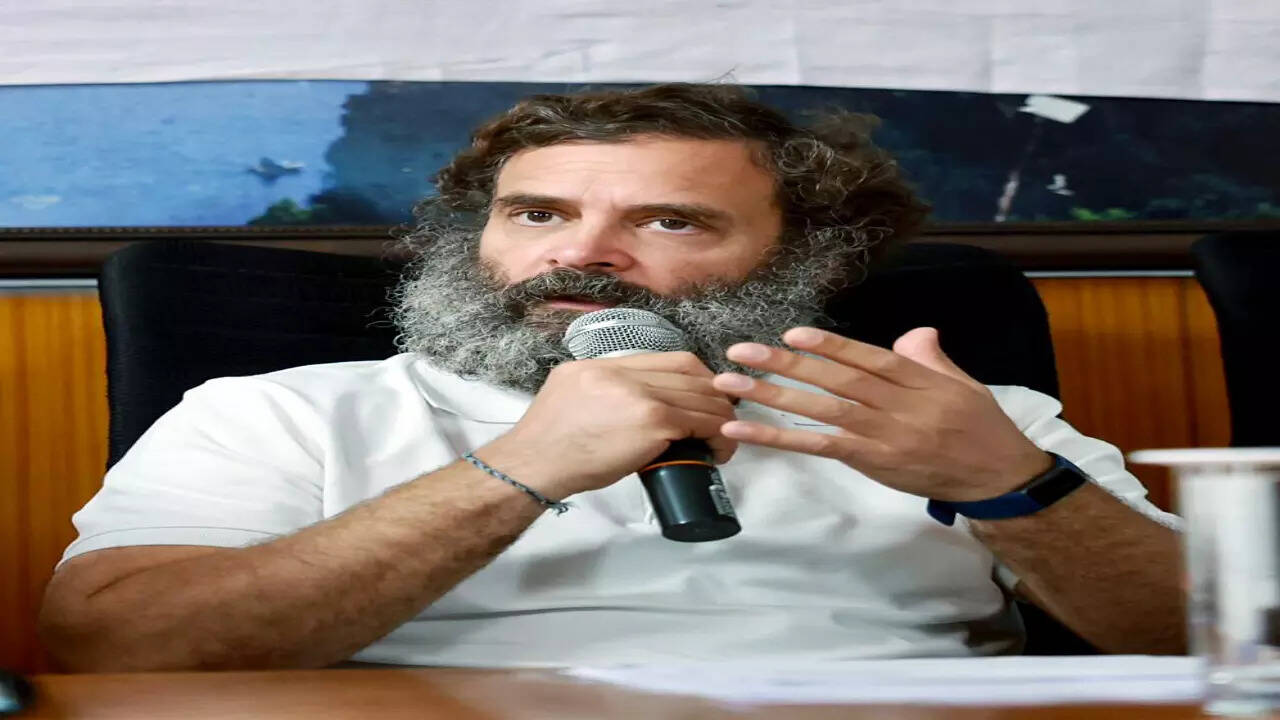 VARANASI: The director of Varanasi airport dismissed Tuesday accusations by Congress functionaries that
Rahul Gandhi
's flight wasn't allowed to land in the city Monday night and BJP did that out of spite following the MP's successful Bharat Jodo Yatra.
Airport director Aryama Sanyal said flight operator AR Airways' communication clearly said "Gandhi's flight was reaching Delhi directly (from Kannur, Kerala) instead of coming to Varanasi".
"The Varanasi landing of the flight was cancelled by the operator," she said. "Despite this fact, rumours were spread that Airports Authority of India didn't permit the landing of his flight here."
The row started Monday evening when Congress's provincial president Ajay Rai, city chief Raghvendra Chaubey and scores of party workers reached the airport lounge. When it was confirmed that Gandhi's flight wasn't landing in the city, they were livid.
"Rahul ji had to land here to pray at Kashi Vishwanath Temple. But his flight wasn't allowed to land here on Monday evening by officials citing the President's visit and traffic issues," Rai said. He accused AAI of doing BJP's bidding, saying the party is scared of Gandhi after his yatra. Airport director Sanyal reasoned Monday night that the flight operator had communicated twicethat the plan to land in Varanasi had been called off.


[ad_2]

Source link