[ad_1]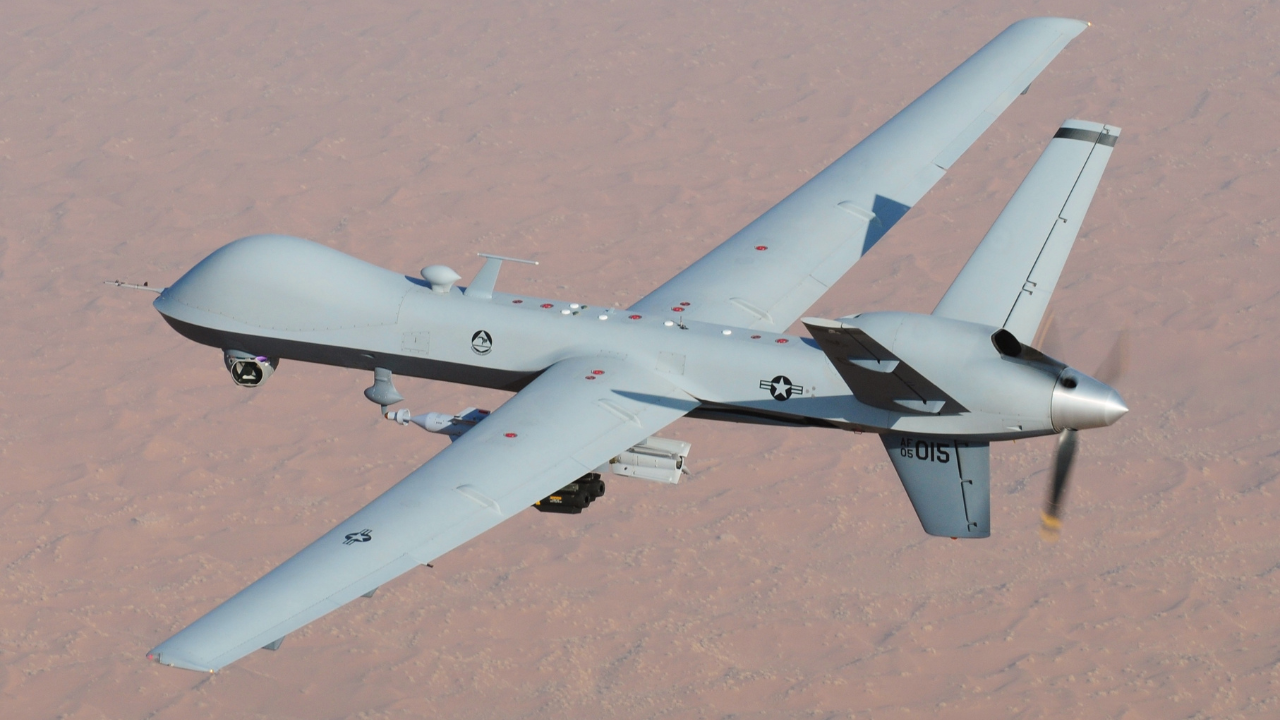 The Kremlin said on Wednesday that its relations with the United States were in a "lamentable state" and at their lowest level, after Washington accused
Russia
of downing one of its reconnaissance drones over the Black Sea.
Kremlin spokesman Dmitry Peskov said there had been no high-level contact with Washington over the incident and that he had nothing to add to a statement issued by Russia's defence ministry.
He said bilateral relations were "at their lowest point, in a very lamentable state" but that "at the same time, Russia has never refused constructive dialogue, and is not refusing now".
The US military said on Tuesday that a Russian fighter plane had clipped the propeller of one of its spy drones as it flew over the Black Sea in international air space, causing it to plunge into the water.
US Air Force General James Hecker called it an "unsafe and unprofessional act by the Russians".
Russia denied hitting the drone, suggesting it had crashed due to "sharp manoeuvring".
Sergei Naryshkin, head of Russia's SVR foreign intelligence service, told Russian reporter Pavel Zarubin that the United States was "very active" in space, visual and radio reconnaissance in the region.
"We have a detailed knowledge and understanding of the intelligence aims of the United States using technological means, and we try to identify the objects that are of greatest interest to them," he said in a video posted online.
Russia's ambassador to the United States, Anatoly Antonov, said the drone "deliberately and provocatively was moving towards Russian territory with transponders turned off".
"The unacceptable activity of the US military in close proximity to our borders is a cause for concern," Antonov said. "They are collecting intelligence, which is subsequently used by the Kyiv regime to strike at our armed forces and territory."


[ad_2]

Source link