[ad_1]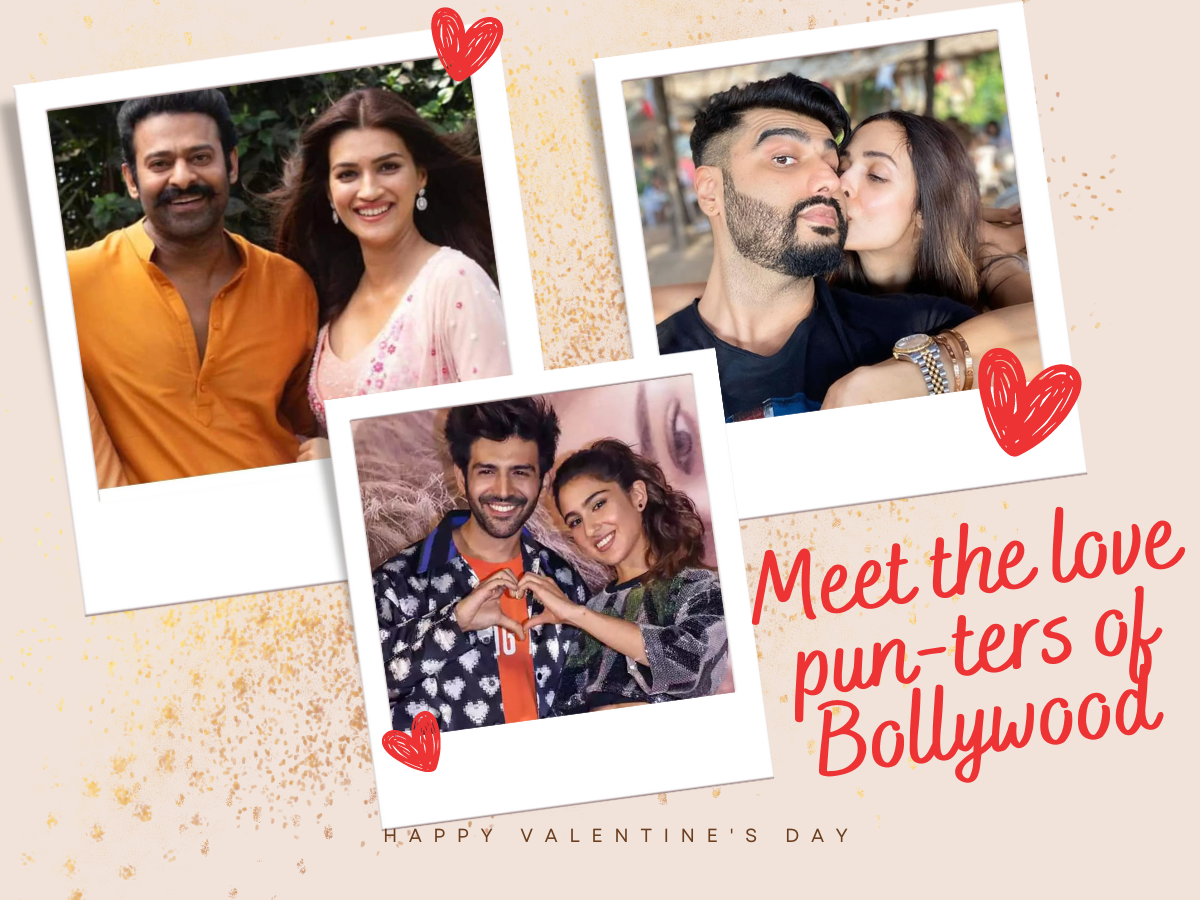 You know it is the season of love as soon as alleged link-ups and rumoured romances from B-Town hit headlines. It seemed little more than a coincidence that rumoured exes
Sarah Ali Khan
and Kartik Aaryan happened to be 'clicked and caught' in conversation, just days ahead of Valentine's Day, while Prabhas and Kriti Sanon's engagement buzz refused to leave them alone. And then there are those romances which dish out dreamy goals irrespective of the love labels … we'd like to tag them all as pun-ters, who gamble in the name of love. Here's our take on the good, the bad and the best of Bollywood's love lessons…
Hey, love…let's not fake it!
It seems strange that these 'forever denied' link ups gather steam around specific spells. The requirements range from movie releases, trailer launches or simply the urge to hit headlines and grab eyeballs… romance is the quick trick to being all things famous! Beware of such fake flavours, they will only be served when the need for publicity is at its peak.
PS: I love you
Amid these love-less romances, there are a few solid relationships which are setting goals for a timeless saga. Arjun Kapoor and Malaika Arora have set an example of a mature relationship, despite their over a decade long romance and trysts with the troll brigade, which shadows them all the time. They aren't shouting from rooftops but are silently nurturing their love away from the limelight. Newlyweds Sidharth Malhotra and Kiara Advani sure did hide their romance, but one look at their wedding video and everyone was left with moist eyes. This is the love we yearn and ship!
Because love is forever!
And while we have seen the pretentious and pretty side, there's another interesting chapter in the book of love, that of the exes. We cannot stop raving about how Hrithik Roshan and Sussanne Khan have shown the world how to be friends with your ex… or how Arbaaz Khan rushed to be with Malaika Arora after her accident… love never ceases to exist, people just move on. And instead of being the bickering ex, these celebrities have shown us how to love in more ways than one. PS: We'd prefer to turn a blind eye to those couples who have washed their dirty linen in public… and focus on the greater love.
[ad_2]

Source link