[ad_1]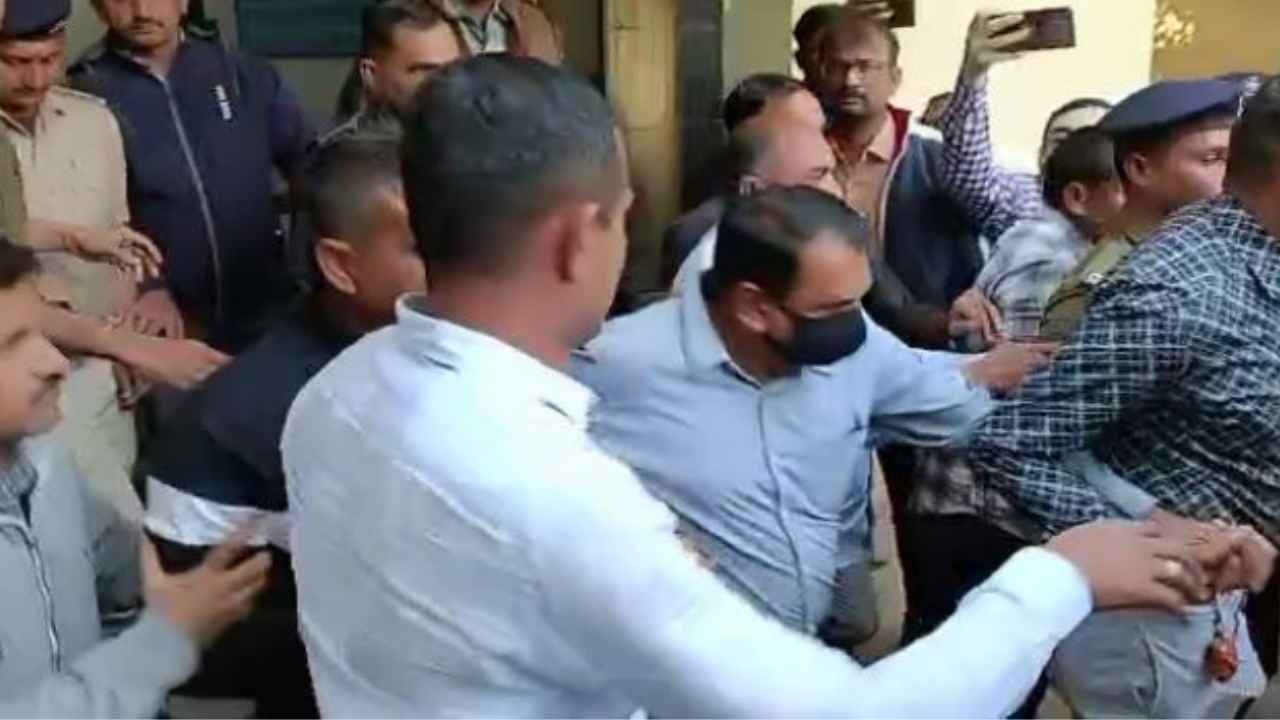 MORBI: A court in Gujarat's Morbi on Tuesday sent Jaysukh Patelthe managing director of Oreva Group, to judicial custody in connection with suspension bridge collapse tragedy that occurred last year and resulted in the deaths of 135 people.
Patel turned himself into the chief judicial magistrate's court earlier, which had issued a warrant for his arrest. He was identified as a suspect in the chargesheet submitted by the police on January 27.
The police have started proceedings to obtain his custody, leading to an official arrest. They will bring him to court tomorrow to request remand. rewrite this.
Ajanta Manufacturing Limited (Oreva Group) was responsible for the operation and maintenance of the British-era suspension bridge on the Machchhu river in Morbi that collapsed on October 30 last year, days after its repairs.
"Jaysukh Patel surrendered before the court of Chief Judicial Magistrate (CJM) M J Khan which had issued an arrest warrant against him," said Dilip Agechaniya, a lawyer representing victims in the case.
In the chargesheet comprising more than 1,200 pages filed by Deputy Superintendent of Police P S Zala in the CJM's court, Patel was shown as the tenth accused.
He had also moved an anticipatory bail plea fearing arrest.
(With inputs from PTI)Watch Morbi bridge collapse: Oreva Group MD surrenders before court


[ad_2]

Source link