[ad_1]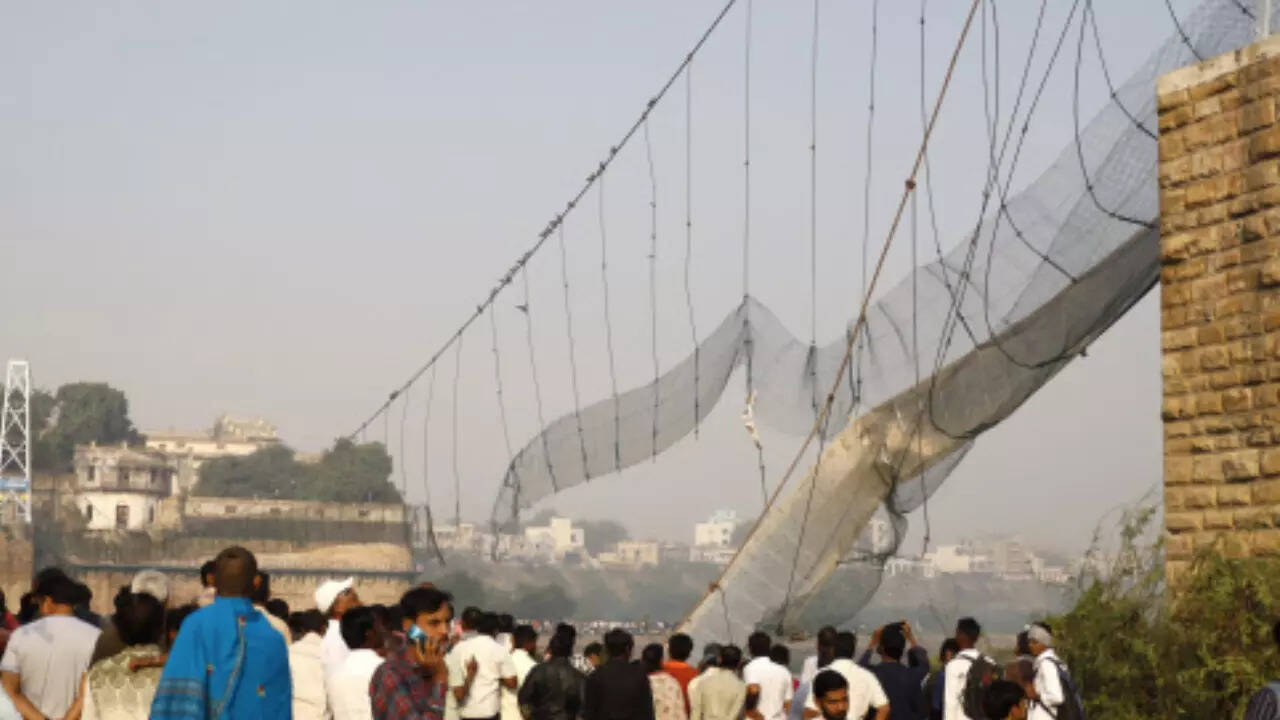 AHMEDABAD: Raven Group company Ajanta Monday accepted the Gujarat high court's directive to calculate compensation payable to the families of the 135 victims in the Morbi suspension footbridge collapse like it's done for motor vehicle accident claims or follow the Supreme Court's recompense formula in one such case involving the death of a family's breadwinner.
Clockmaker Ajanta, contracted to maintain and operate the British-era structure, admitted in court recently that it "committed some wrong", leading to the collapse of the bridge under its watch on October 30 last year.
The bench of Chief Justice Aravind Kumar and Justice Ashutosh Shastri asked the company to deposit with the state government the total amount of compensation that will need to be paid out to the victims' kin. The apex court's formula pertains to the Sarla Varma case, involving the death of the appellant's 38-year-old husband after being hit by a Delhi Transport Corporation bus in 1988.
Ajanta's counsel Nirupam Nanavati conceded that compensating the families wouldn't relieve the company of any further liability, as already outlined by court.
The advocate also informed the court that the district consumer disputes redressal commission had received 11 compensation claims . "Suppose compensation is awarded in that forum, I may be permitted to set off that much amount," Nanavati said, to which the bench said any such issue should be raised if and when it crops up.
The commission is to hear the claims on February 6.
Royal family proposes memorial to Morbi victims
The royal family of erstwhile princely state of Morbi will build a memorial to 135 victims in the suspension footbridge collapse last year. The proposed site is next to the memorial to the hundreds who died in the 1979 Machchhu Dam burst. The design and other details are yet to be decided, officials said.


[ad_2]

Source link