[ad_1]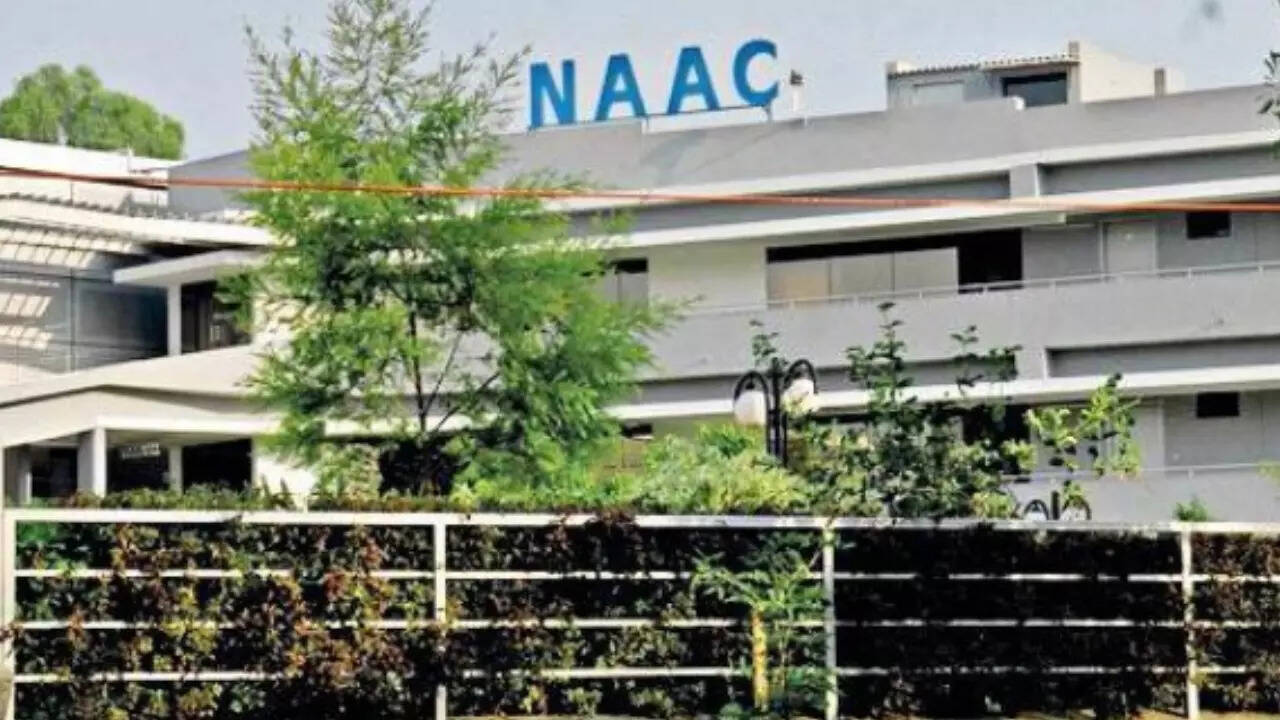 MUMBAI: Now, an internal enquiry committee of the National Assessment and Accreditation Council (NAAC) has cast aspersions on its entire business. It said from step one when an institute submits its data to the NAACit is open to changes with "no mechanism to check data alteration", to the last point on how peer team members are selected to inspect an institute, and everything in between that is riddled with "opacity", "mistakes" and "gaps".
J P Singh Joorel, director, Inflibnet, who headed the panel was to "critically" examine the assessment and accreditation process from end-to-end, examine the role of various authorities, and identify the key learnings and gaps from the internal team and stakeholder feedback.
In his report, members enlisted issues such as NAAC's source code being accessed by multiple channels, super-admins with full rights being those that have no connection with the assessment and accreditation body, a compromised IT system which allows for editing and deletion but does not record event logs and a small pool of peer-team members repeatedly going for visits to institutes.
The panel stated with NAAC not having its data centre, information submitted by colleges and universities is open to alteration by them even after being dispatched. "Data once submitted should remain sacrosanct during the entire period of assessment," the panel recommended.
When TOI contacted S C Sharma, NAAC director, he did not respond. NAAC executive committee chairman Anil Sahasrabudhe said, "I am yet to see the report. But I am looking at everything from a fresh aspect now."
NAAC assessment follows a four-step process. And at every stage, the panel has recommended overhauling the process. The NAAC's IT system, noted the panel, had "several super-admins (with full-rights) available in the system". But there was no clarity on the creation of users, their privileges, nor any logs. "The logs for user activities in terms of creation and their usages (access) are not available."
There are some people in the system who are not employees of NAAC and, more so, at least two of these are "super-admins". Earlier, the NAAC had said super admins comprised ICT advisors and system analysts who can view and manage but have no editing powers. However, as per a member of the panel, even an education principal secretary of a southern state is a super-admin.
"There is no provision of intermediate logs such as logs between proposal and approval of peer teams, how many times one column of a table has been hit, etc." To that, the NAAC had said, "Logs which are essential for the operation of the system have been created in the system." But the report said, "Opacity is built into the system as email communications among concerned parties is not integrated with the portal." Observations included that "consultants who are not permanent (or on deputation)" were "assigned" crucial responsibilities over regular NAAC employees.
Similarly, allocation of data verification also did not follow any scientific method. These are third-party agencies that validate the data submitted by institutes in the SSR. Interestingly, here too, "there are no logs of rejects by DVV partners… There are variations in the number of HEIs allotted to different DVV partners. It has also noted that there are no logs of reject by DVV partners."
"This may be the tip of the iceberg," the panel noted. Peer team visits was another matter that saw glaring anomalies which resulted in "repetition of experts" and "certain" visits being assigned to observers who are "not from the pool of assessors". NAAC had stated that out of its pool of invited assessors, 67% had accepted to go on peer team visits.


[ad_2]

Source link