[ad_1]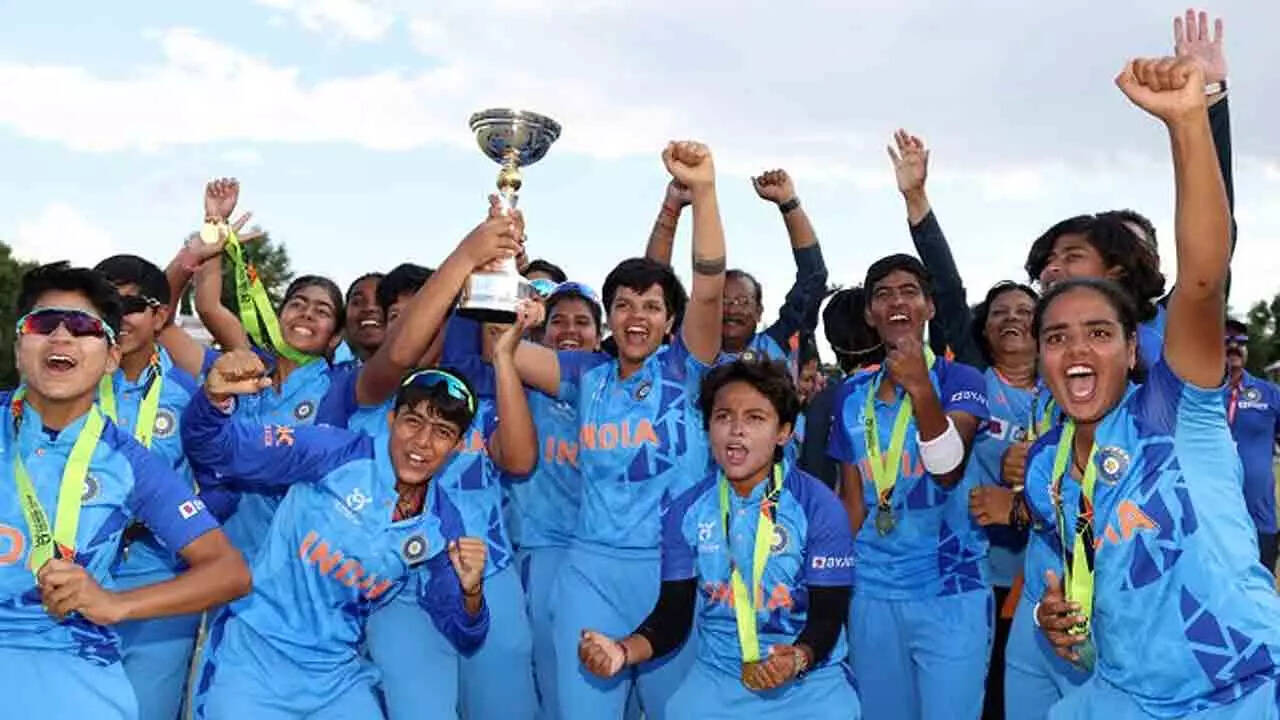 NEW DELHI: Having led India to title triumph in the U-19 T20 World Cup in Potchefstroom on Sunday, Shafali Verma now wants to win the T20 World Cup title with the senior team too.
The Women's T20
World Cup
gets underway from February 10 in South Africa and Shafali, 19 wants to make the visit even more memorable with another silverware.
"No, the big one also," Shafali said when asked if the U-19 trophy was the only one she was hoping to take back from South Africa.
"I am someone who focuses on task at hand. When I entered the Under-19s, I only focused on winning the Under-19 Cup and we have won that today (Sunday).
"I will look to take this winning confidence with me and win the senior World Cup. I will try and forget this and get involved with the senior setup and gel with the team and win the World Cup," she was quoted as saying by the ICC.
India on Sunday won their maiden ICC title in women's cricket as a bunch of supremely talented teenagers lifted the inaugural U-19 World Cup with a seven-wicket victory over England.
The Shafali-led India squad managed to do what their seniors could not by clearing the final hurdle in a global event.
India first bundled out England for 68 in 17.1 overs and then returned to knock off the paltry target in 14 overs to lift the coveted trophy.
Shafali was part of India's squad that fell at the final hurdle at the 2020 T20 World Cup, when Australia defeated the side by 85 runs in front of more than 85,000 fans at the MCG.
She said she still feels the pain from the loss.
"Melbourne was a very emotional day for me in that final game, we didn't win the game," Shafali recalled.
"When I joined the Under-19 team, I'm just thinking, 'you know, we have to win this Cup.' I'm just telling all the girls, 'We have to win this Cup, we are here for the Cup.'
"We had lost the World Cup and it was tears of sadness. Today, they were tears of happiness because we achieved what we came here for.
"I tried controlling it but it couldn't happen. I will look at this as a big achievement and look to use this to learn something more. I will try to score more runs for India and am not going to be satisfied with this Cup. This is just the beginning."
(With PTI inputs)
1/20
India win inaugural Women's U-19 T20 World Cup with thumping win over England


[ad_2]

Source link