[ad_1]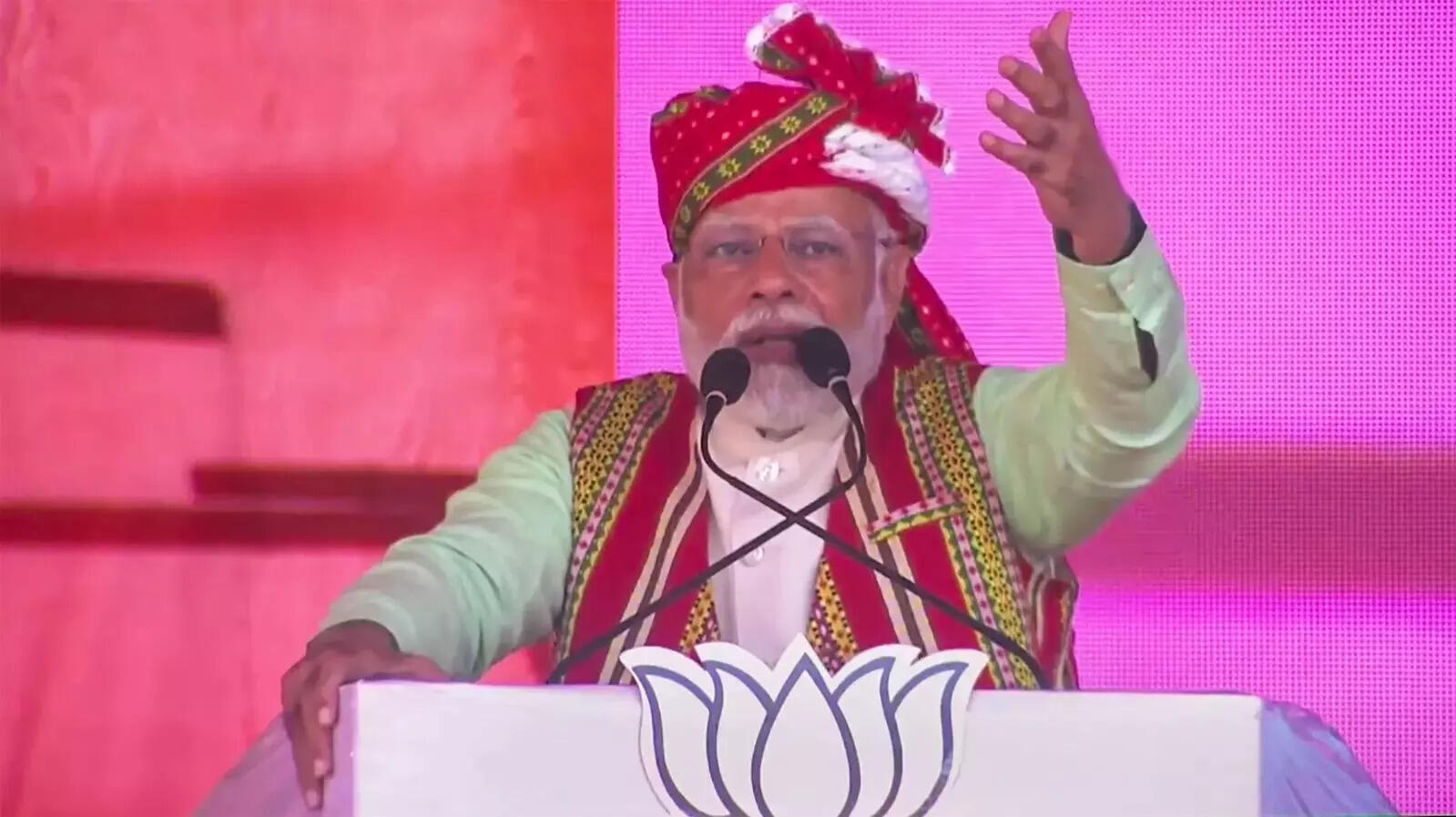 AMBASSA: Lashing out at the Congress-CPI(M) alliance in
Tripura
Prime Minister Narendra Modi on Saturday said that old players of misgovernance have joined hands.
Making a veiled reference to Tipra Motha, PM Ways claimed that some other parties were also helping the opposition alliance from behind but any vote for them will take Tripura several years backward.
"Old players of misgovernance have joined hands, some other parties are also helping them from behind — whatever may be their name or slogan but even a single vote for them will take Tripura backward," he said, while addressing an election rally at Ambassa in Dhalai district.
Modi also alleged that the Left and Congress governments created division among tribals, while the BJP worked to resolve their issues, including that of the Brus.
"The BJP is working for the upliftment of tribals across India," he asserted.
Appealing to the people to vote for the "double-engine" government to continue the streak of development in the northeastern state, he told the rally, "Beware of the double-edged sword of Congress and Left, they want to stop all schemes that benefit the people."
The PM said the Congress and Left know only how to betray the poor, alleging that people have suffered due to years of their misgovernance.
"Earlier, CPI(M) cadres used to control police stations, while the BJP established rule of law in the state," he said.
Modi asserted that the BJP has freed Tripura from the atmosphere of fear and a culture of 'chanda' (donations).
"Your votes will keep the Leftists away from power and ensure continuance of 'double-engine' government in Tripura," he added.
Listing the initiatives taken by his government for the development of the state, Modi said that Tripura's economy will massively benefit from the Act East policy of the Centre and it will soon become the gateway to Southeast Asia.


[ad_2]

Source link