[ad_1]

AMRITSAR: Nineteen-year-old Pakistani girl Iqra Jeewani who fell in love with Indian boy
Mulayam Singh
while playing Ludo online and came all the way to India via
Kathmandu
to marry him and even chose to stay illegally in Bengaluru was eventually held by police and repatriated to Pakistan on Sunday from Attari land border.
According to sources, Iqra,while playing Ludo on an online App fell so much obsessed with twenty-six years old Mulayam Singh, a resident of Uttar Pradesh who had been living in Bengaluru for the past several years that she decided to tie the nuptial knot with him.
"Iqra had a problem in getting a visa so she was advised, presumably by Mulayam, to first go to Nepal and then illegally enter India via the Sanoli border," said sources.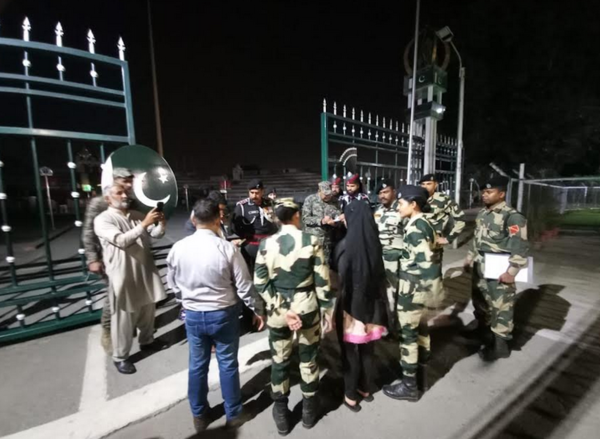 On September 19, Iqra landed at Kathmandu's Tribhuvan International Airport where she was received by Mulayam. Both of them married in Kathmandu and stayed for about a week before entering India via Sanoli Indo-Pak border and went to Bengaluru where Iqra started staying under a forged Hindu name Rava
The neighbours of Mulayam got suspicious when they saw a Hindu girl offering namaz in his house and informed the police which raided Mulayam's house and recovered Iqra and her Pakistani passport.
Iqra was arrested by Bengaluru police and brought to Amritsar for repatriation to Pakistan via Attari land border.


[ad_2]

Source link