[ad_1]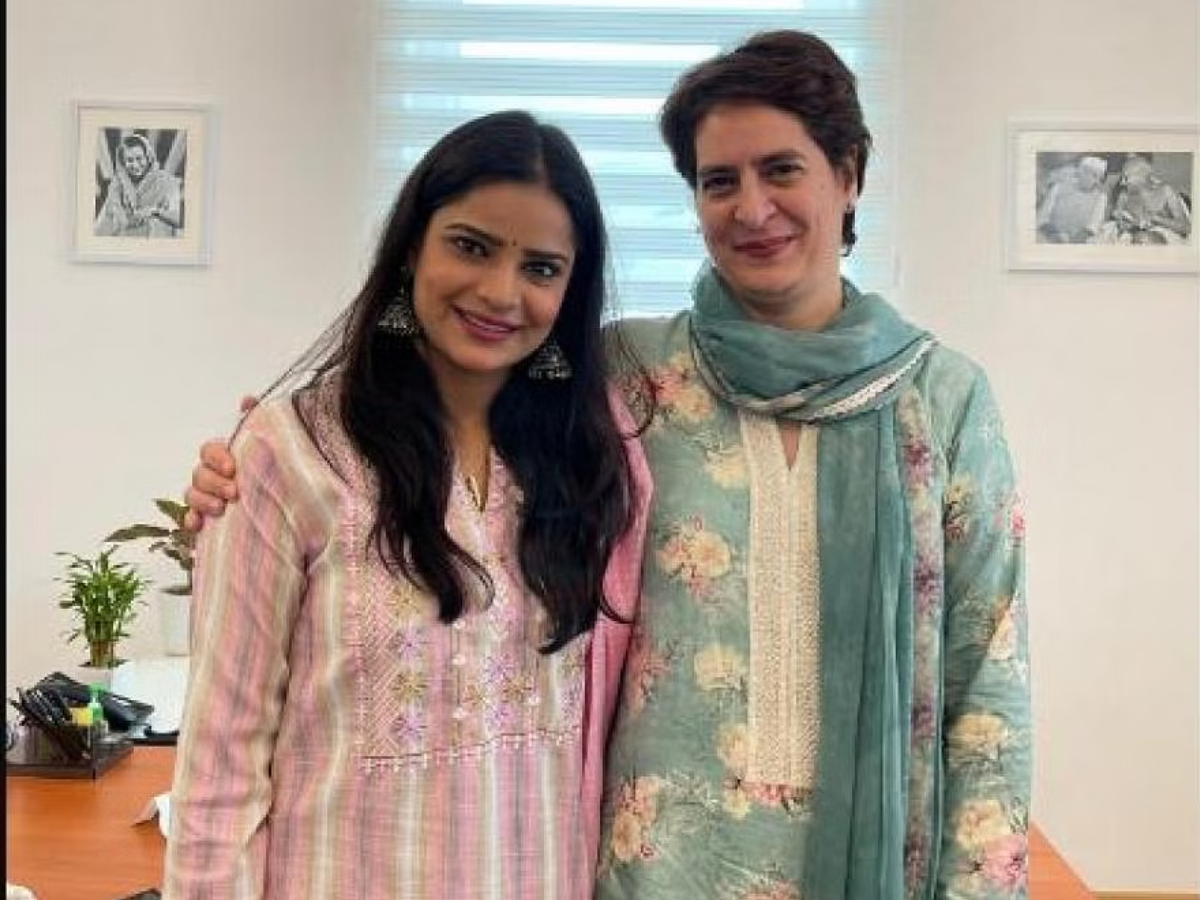 Congress general secretary
Priyanka Gandhi
's personal assistant has been booked for allegedly threatening and misbehaving with
Bigg Boss
16's Archana Gautam, Meerut police said on Tuesday.
Archana Gautam, who had recently met Congress leader Priyanka Gandhi Vadra, revealed that she has filed a complaint against Ms Vadra's personal assistant for misbehaving with her and also giving her death threats.
Archana's father had filed an FIR against Sandeep Singh since his daughter had been receiving death threats.
Her father filed a case against Sandeep Singh in Partapur police station in Meerut district under sections 504, 506 of the Indian Penal Code and sections 3(1)(d) and 3(1) of the Scheduled Caste and Scheduled Tribe (Prevention of Atrocities) Act, Meerut police launched an investigation into the charges.
Archana had gone live on her Facebook account recently and spoken about the same and how she was stopped several times by Priyanka Gandhi's personal assistant Sandeep Singh from conducting any meeting with her.
Archana said: "I have been wanting to tell you all something for a long time and the matter happened even before I went for Bigg Boss, maybe it's been a year and I didn't know if I should share as everyone in Congress is facing this problem. Many people from the party have tried to put it out but they were put out wrong. Sandeep Singh, who is the personal assistant of Priyanka Gandhi and he has been not letting me meet her for a long time when I told Priyanka didi they showed me big eyes to stop talking about it. He also called me 'do kaudi' in front of people and also said 'zyaada bolegi nah thane mein dalvauga'."
Take a look at the post:
Archana further shared in her Facebook live that because of Sandeep Singh many Congress party members were unable to meet Priyanka Gandhi and are also scared to speak about it.
She added, "I don't understand why they are keeping such people who are gnawing on the party. The messages from many workers like me do not get to meet Priyanka Gandhi because of Sandeep Singh. I have also got a threat from him recently that he will get me arrested and put me behind bars if I speak anything against him on media or to the party." (With inputs from ANI)
[ad_2]

Source link