[ad_1]

DUBAI: The Marylebone Cricket Club (MCC) has called for "urgent intervention" to protect international cricketsaying it is at an "important crossroads" amidst a crowded global schedule that is getting increasingly swayed by domestic leagues.
The mushrooming of leagues, including the latest offering of SAT20 and ILT20, is putting a lot of stress on the ICC's Future Tours Programme (FTP), leading to an "alarming disparity" in the number of matches played by a minority of member nations which is neither "equitable nor sustainable", it added.
While the Big Three — India, Australia and England — get the lion's share of international assignments, smaller Test-playing nations such as Afghanistan, Ireland and Zimbabwe, among others, get a raw deal because of the extremely tight FTP.
MCC said the purpose of the meeting held in Dubai, "was to examine how international
cricket
can be protected, amidst a global cricketing schedule that is increasingly filled with short-form franchise tournaments", and "what global cricket might look like in 10 years' time should it be left to evolve organically".
"The men's cricket schedule in 2023 is saturated with franchise competitions, which overlay and compete with the ICC Future Tours Programme (FTP) of bilateral international cricket, recently released until 2027. The only gap in the combined schedules this year is in October and November, when the ICC Men's Cricket World Cup takes place in India," MCC said in a statement on Friday.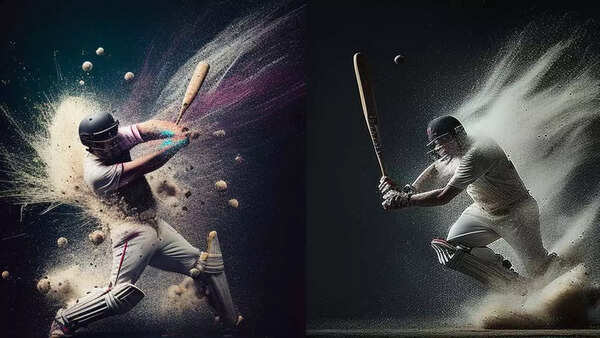 (AI picture)
"This trend is repeated annually, with constant overlap between international and franchise cricket, and the only clear air created for ICC Global tournaments. Of the domestic tournaments, only the Indian Premier League commands anything like a window to avoid international clashes.
"Also notable in the new men's FTP is an alarming and growing disparity in the amount of international cricket played by a minority of member nations compared to others; a situation which is clearly neither equitable nor sustainable."
The MCC said that while the global game had never been in a "healthier position", it added that the financial windfall should percolated to every single ICC member nation.
"The committee felt strongly that the opportunity to better balance the global economics of the game must be seized now so that this current position of strength can help secure the sustainability of the international game for all ICC Member nations and future generations."
ICC Women's FTP is very clean: MCC
The MCC lauded the ICC Women's FTP but also urged boards to take learnings from men's game to make international cricket more sustainable for players amid rise of T20 leagues.
"Unlike the men's version, the recently released first version of the ICC Women's FTP until 2025 appears very clean and presents no overlapping of international and domestic leagues," it said.
"However, the (MCC's) WCC (World Cricket Committee) urges boards to work together to find the optimal balance between the two, taking learnings from the men's congested schedule, to ensure that the overall workload for the game's best international female cricketers is sustainable.
"With women already seeing a heightened disparity of income in some countries between the franchise leagues and international cricket (versus men), and the consequential choices some are beginning to make to step away from international cricket, there are worrying signs of potential trends to come."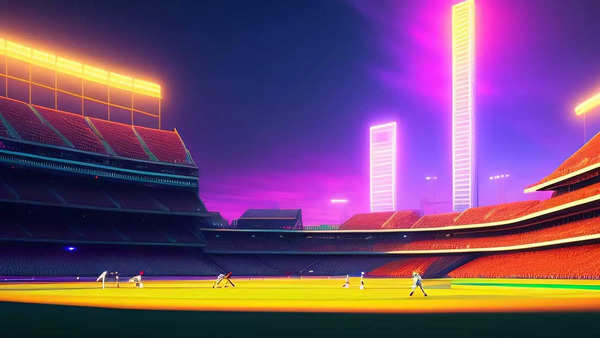 (AI picture)
Imperative to find a balance: Ganguly
Former India captain and WCC member Sourav Ganguly said it is imperative to find a balance between franchise cricket and the pinnacle of the game — Tests.
"I still believe that Test cricket is the biggest platform for cricket. That is where you find the great players, and that is why it is called a Test. It is a test of skill.
"That should always continue to be the pinnacle and I am sure that countries will give importance to it and find the right balance between franchise cricket and Test cricket," said Ganguly.
Former Australia men's head coach Justin Langer said the pride of playing for the country and landmarks achieved in international cricket are immeasurable, and that's the reason Test cricket should be protected.
"The difference between international cricket and domestic T20 cricket is that the whole nation cares when their country is involved. The best players' statistics are measured at international level: everyone knows that (Sachin) Tendulkar scored 100 international centuries and that Muralitharan took 800 Test wickets.
"We need to protect the integrity of Test cricket, and international cricket in general. It is how great careers are judged and it is where true passion and lasting memories are generated."


[ad_2]

Source link