[ad_1]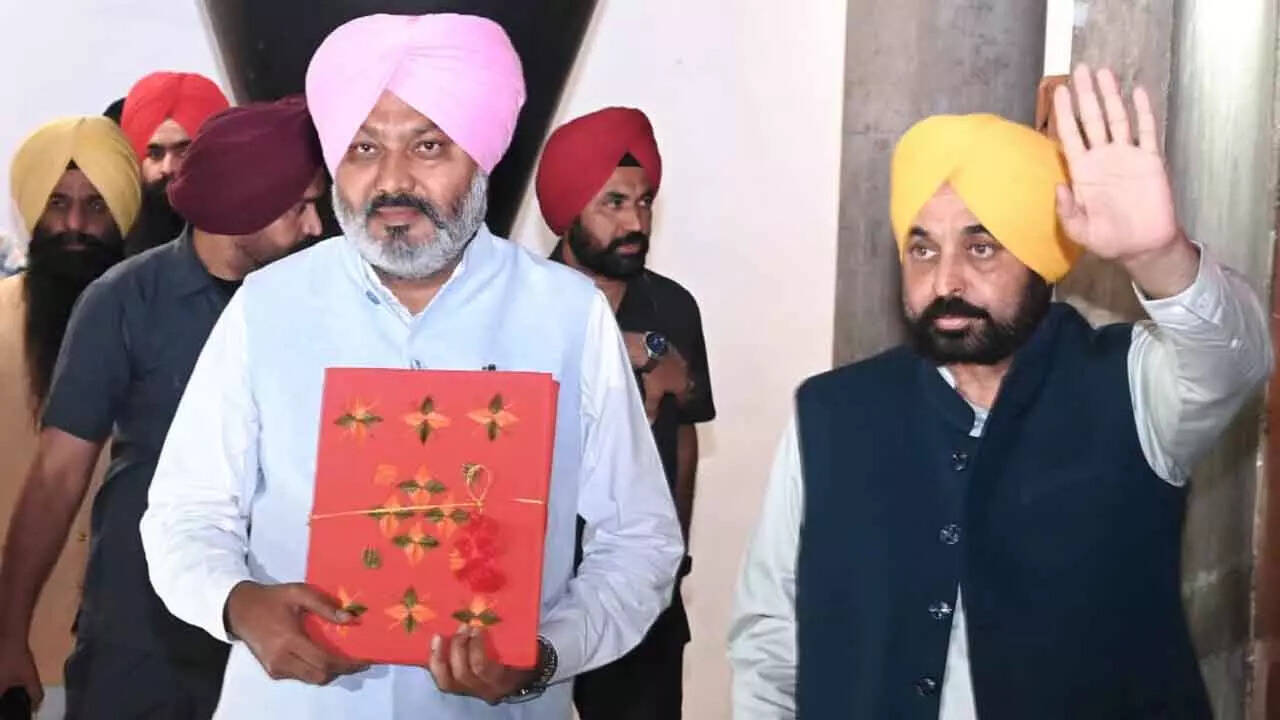 NEW DELHI: Punjab finance minister Harpal Singh Cheema presented a Rs 1.96-lakh-crore state budget for 2023-24 in the assembly on Friday with a focus on agriculture, education and health segments. Speaking in the assembly, Harpal Cheema said education, health, and agriculture are among the priority sectors for the government. Total budget size has been increased by 26 per cent to Rs 1,96,462 crore for 2023-24 over the previous year, the state finance minister said. It is the first full budget of the AAP government.
Here are the highlights of the
Punjab Budget 2023-24
:
Punjab budget allocates Rs 9,331 crore for free power in the state; Rs 7,780 crore for power subsidy to domestic consumers.
Budget allocates Rs 5 crore to create a brand image and publicity campaigns for tourism sector in the state
Rs 4,781 crore allocated for health and family welfare, which is 11 per cent more than the previous year
Punjab FM Harpal Singh Cheema proposes Rs 567 crore for transport sector. It's 42% more than the previous year
Rs 3,319 crore allocated for rural development and panchayats i.e. an increase of 11% over the previous year
Punjab FM proposed budgetary outlay of Rs 10,523 crore for police and law and order, which is an increase of 11% than last year. Rs 30 crore proposed for effectively combating cyber crime.
Rs 15 crore proposed for upgradation and for setting up of two new galleries of War Memorial Complex in Amritsar
An outlay of Rs 3,751 crore has been provisioned for fiscal incentives to industries, which is an increase of 19% over last year
Rs 200 crore proposed in FY 2023-24 for upgradation of the schools into Schools of Eminence
Rs 1,96,462 crore budget for 2023-24. Effective capital budget expenditure up by 22 per cent over the last year.


[ad_2]

Source link