[ad_1]

January
A fine way to begin the new year would be to get out in the wilds for some voluntary work with wildlife trusts. Lots of projects need a hand: for example, this month at Heggs-Castle in Arkengarthdale, North Yorkshire, volunteers will be helping combat erosion by planting trees, and harvesting willow. Further tasks throughout the year are guaranteed. In the Lake District, Fix the Fells needs volunteers to help maintain footpaths. The National Trust also needs a hand in dozens of interesting locations.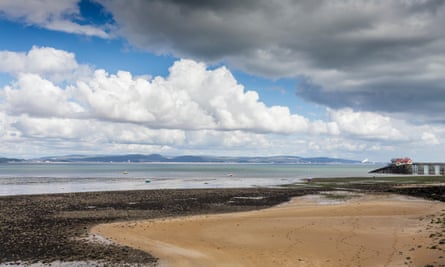 The British seaside makes for an excellent wild winter break, with bargain prices to snap up. The new boutique Oyster House in Mumbles, Swansea Bay, has a two-night bed and breakfast January Getaway packagewith a three-course meal and complimentary arrival drinks from £250 for two. There are lots of last minute offers on cottages too – check out sites like independentcottages.co.uk for latest savings.
February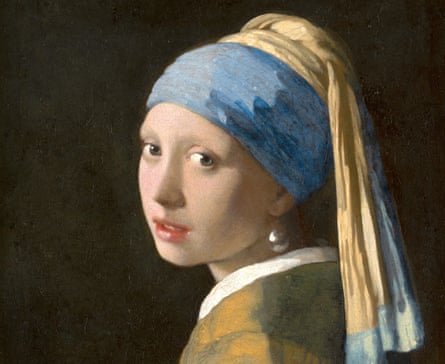 Art lovers have a real treat this month: the most comprehensive exhibition of Johannes Vermeer's work opens at the Rijksmuseum in Amsterdam. Vermeer left 37 known paintings, of which 28 will be on display, including classics such as Girl With a Pearl Earring. A further treat is to go to the artist's home town of Delft where there will be an exhibition about the artist's life at Museum Prinsenhoff. Amsterdam is served by DFDS ferries from Newcastle. The main exhibition runs until 4 June.
March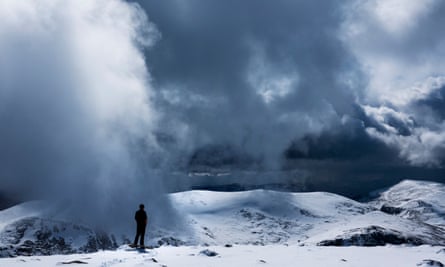 Spotting pairs of boxing hares is one of March's great experiences. The Yorkshire Wolds have a healthy population. While there, check out Robert Fuller's gallery in Thixendale, where the artist's wildlife cameras have gathered many followers. Other leporine strongholds are Anglesey, Orford Ness and Rathlin Island off County Antrim, where the Irish hares are golden-haired and blue-eyed. For those who fancy hare-watching from the comfort of a bed organic farmers Rhodri and Sarah Lloyd-Williams have opened two inside a luxuriant treehouse on their farm in west Wales, a few miles outside Aberystwyth, where hares are super-abundant. Also in Wales, the new Museum of Speed at Pendine Sands is due to open on the 31 March, and a new hotel, Complainis opening in spring, overlooking the sandy beach. In Scotland a pair of new wilderness cabins, the Bracken Hideopen on Skye this month. To mark the 20th anniversary of the setting up of Cairngorms national park, Wilderness Scotland is offering an eight-day trek from the coast up into the mountains (seven nights with B&B accommodation for £1,055).
April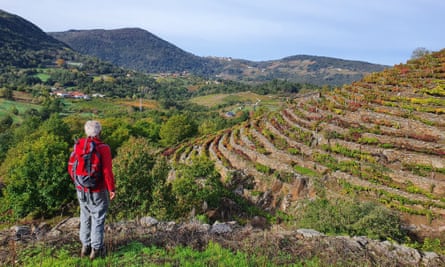 The great sequence of British flowers that started in February with snowdrops really hits its stride this month. The Japanese make headlines for their cherry blossom pilgrimages, but what about our equally marvellous wild garlic and bluebells? There's a new field guide, British and Irish Wildflowers and Plantsdue out this month. Another book to look forward to is Sarah Banks' Wild Guide North East Englandpart of the hugely informative series that now covers all of Great Britain. Further afield, Travel in is launching an interesting rail pilgrimage from Bilbao to Santiago de Campostela in northern Spain (nine nights B&B for £1,105) that looks like an innovative way to do this classic route. Also in Spain there is a spectacular new walking holiday through the gorges of southern Galicia from On Foot Holidays (nine nights for £975). If bikes are more your thing, starting out this month is Visit Good Place's new gourmet touring route south from Trieste in Italy all the way to the tip of Croatian Istria. Elan Valley in mid-Wales also launches a new bike hub this month.
May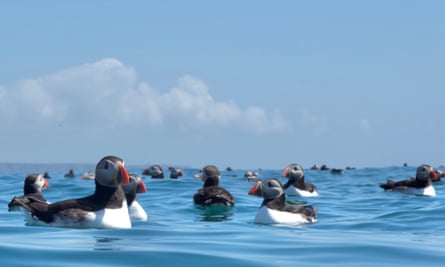 May means Eurovisionwhich this year takes place in Liverpool where you would want to stay somewhere with the necessary panache. The former Lime Street railway hotel, a Victorian landmark, has been totally refurbished to become the latest Radisson RED. If that's not your thing, there is festival kicks off this month and there's new accommodation in town with Under the Thatch. In Pembrokeshire, the puffins will be back from their winter vacation and Celtic Deep is planning a week-long celebration of swimming with the little charmers, plus free-diving lessons and coastal food foraging, all based at The Old Point Housea newly refurbished 16th-century pub in East Angle Bay (run by the folk who conjured up the marvellous Cafe Môr). If you miss the puffins, there's a similar week dedicated to blue sharks in September. In Gloucestershire, Elmore Court opens its spectacular treehouse accommodation in 100 hectares (250 acres) of rewilded land. While railways in Britain squabble and decline, in Europe things are moving forward fast – a new sleeper train between Berlin, Amsterdam and Brussels starts this month.
June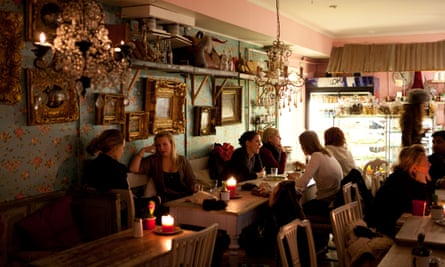 Also on the rails, this month the Austrian company Nightjet Sleeper trains will complete the overhaul of its carriages as part of a massive upgrade. With this come new routes connecting Amsterdam, Paris, Vienna, Genoa and many other major cities. For non-flying British travellers this is significant because you can hop off the Newcastle-Amsterdam ferry (one sailing a week, on Wedesdays), spend a day in town, then join the night sleeper to Vienna. How about catching that city's Fesch'markta showcase for innovative design and art held from 2-4 June (Amsterdam-Vienna overnight from about £27, private cabin £88)? This month will also see the 400th anniversary celebrations of Sweden's wonderful Gothenburg. On rail news, keep an eye on Rail Balticaconnecting the Polish border with all Baltic capital cities, a significant reorientation away from Russia, which will transform overland connectivity for those countries.
July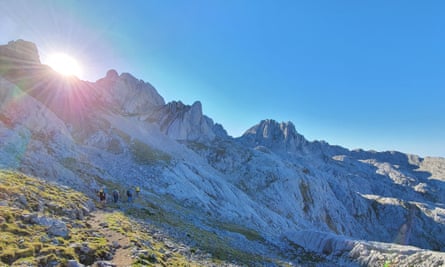 For that real summer challenge, how about bagging a load of classic Spanish summits? This month Much Better Adventures is doing a five-night barnstorming Picos de Europa epic that will take in Cotalba (2,026 metres), Jario (1,913 metres) and more (five nights half-board for £730). Travel via Santander or Bilbao with Brittany Ferries. Spain is definitely the flavour of this month: the Tour de France kicks off in Bilbao on 1 July. Why not get serious with Saddle Skedaddle's new 865-mile cycling epic from the Basque Country to Andalucía? (21 days for £4,395)
August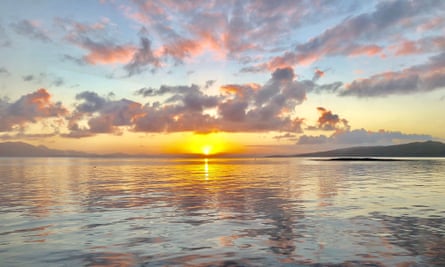 Where better to get away from it all than the Hebrides in summer? Hopefully spot some wildlife before a yoga session and then dinner. Check out Hebrides Cruises' latest trip around Mull and nearby islands (there's a top chef on board). In Ludlow, Shropshire, watch out for the Magnalongaa Salopian take on an Italian tradition where walkers ambulate gently through the local terroir, sampling food and drink en route. It's very civilised and highly enjoyable. If you fancy a go at the original version, head for Saint Peter near Verona (on 23 April this year) where you will get Valpolicella rather than cider.
September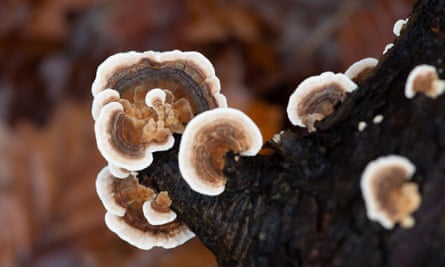 The season of missed opportunities to forage is here again. Instead of staring indecisively at that yummy-looking mushroom, find out if it's actually edible at the Scottish wild food festivalheld a few miles north of Glasgow, with lots of workshops, tastings and events. Naturetrek also does a range of day trips, including mushroom foraging for beginners. If, like me, you like a field guide to hand, there's a new one, Edible Fungi of Britain and Northern Europe, by Jens Petersen. To Corris Railway in mid-Wales, heritage railway fans can hire the line for a day: driving steam locos and pulling signals.
October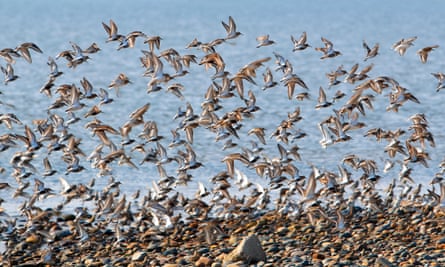 Salmon runs are not wholly predictable, but October is usually a good bet, especially after heavy rain has had time to wash down. The Severn at Shrewsbury in Shropshire is one of the best spots. Head down Sydney Avenue to the Weir cafe. Other good spots are near Stainforth on the River Ribble in North Yorkshire, and several in Scotland. Another great UK wildlife migration is also under way this month: Yorkshire Coast and Nature starts a series of Birding Discovery Days at East Yorkshire's Spurn Head when, with luck, you might spot bee-eaters, golden orioles and other rarities.
November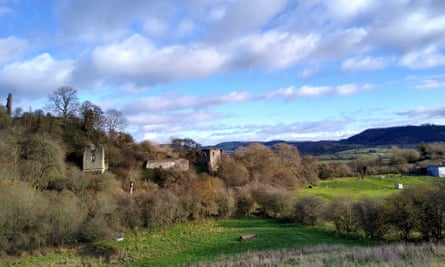 Winter walks are in full swing and hopefully the long-awaited England coast path will finally be reaching fruition. November also means that perennial gem, the Kendal mountain festival from 16 to 19 November. This month a new Euro 7 visa waiver charge starts for British travellers entering Schengen countries. It's estimated it will cost British travellers £177m yearly. The centenary of Munich's beer hall putsch, when Adolf Hitler first came to attention is marked on 8 November. Watch out for events at the city's NS-Dokumentationszentrum, which focuses on the history of the Nazi party; it's a chilling evocation of that period. Closer to home: maybe try the relaunched Mortimer Trail through Herefordshire's cider country.
December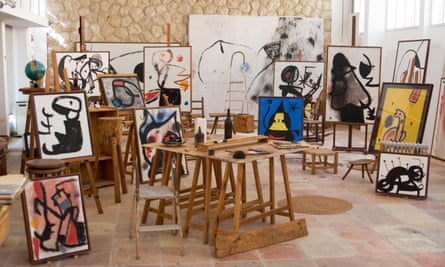 This month marks 40 years since the death of abstract artist Joan Miró, and the museum looked Majorca is reopening its spectacular main building that houses much of the man's work. No flights required, of course: there's a ferry from Barcelona.
[ad_2]

Source link