[ad_1]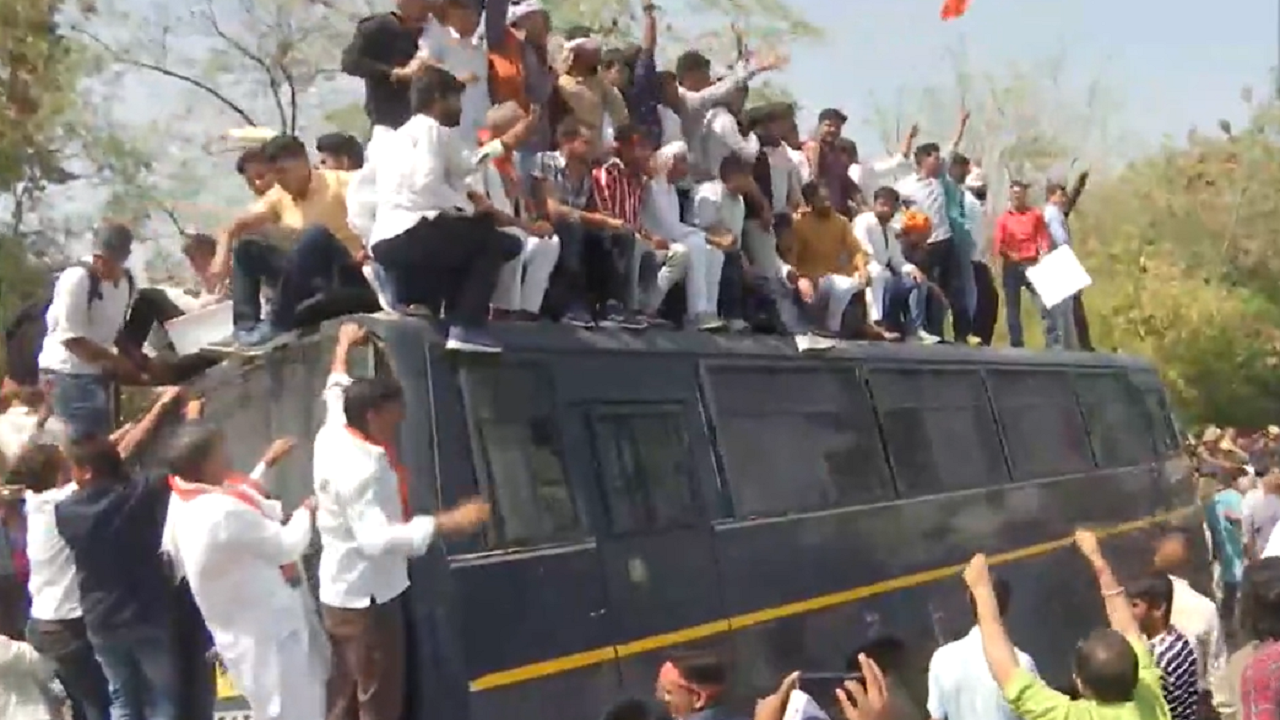 JAIPUR: Several Bharatiya Janata Party (
BJP
) leaders and party workers were detained in Jaipur for protesting against the Congress government in
Rajasthan
on Saturday.
BJP workers and leaders were protesting over the matter of outcry by widows of jawans who lost their lives in the 2019 Pulwama terror attack.
"Our leaders and wives of Pulwama martyrs were insulted, we're staging a protest against this. There will be a 'Jana Aakrosh' campaign in Rajasthan in upcoming days where we will raise issues like weaving off farmers' loans, corruption," said Rajasthan BJP chief Satish Poonia.
Meanwhile, Rajasthan deputy Leader of Opposition Rajendra Rathore was also detained by Police during the protest.
"The government turning their backs on widows after making promises, taking four years' time, misbehaving with them and beating Kirodi Lal Meena who was on his way to see the widows is the symbol of government's undemocratic means…We will put up a peaceful protest," said Rajendra Rathore.
"We have initiated the protest today and we will continue it. The kind of behaviour the state govt is showcasing is an insult to democracy, we will take the protest against the govt further in all corners of the state," Rathore said.
"If this is the government's reason (job appointment should not be given to brother-in-law, right is of children) then why ministers of the government went in public and announced that children are young, the job appointment will be given to brother-in-law," Rathore added.
Reacting to the BJP's protest, Congress leader and Rajasthan Minister Pratap Singh Khachariyawas said, "We respect Dr Kirodi Lal Meena, he's a senior leader, it is not a BJP vs Congress thing. Rajasthan government is with the families of martyrs. BJP is politicising the issue, they might have received orders from the top brass."
On Friday, BJP leader Kirori Lal Meena was rushed to Sawai Man Singh (SMS) hospital in Jaipur after he reportedly sustained 'injuries' during a clash with police. While BJP workers staged a protest outside the hospital.
– With inputs from ANI.


[ad_2]

Source link