[ad_1]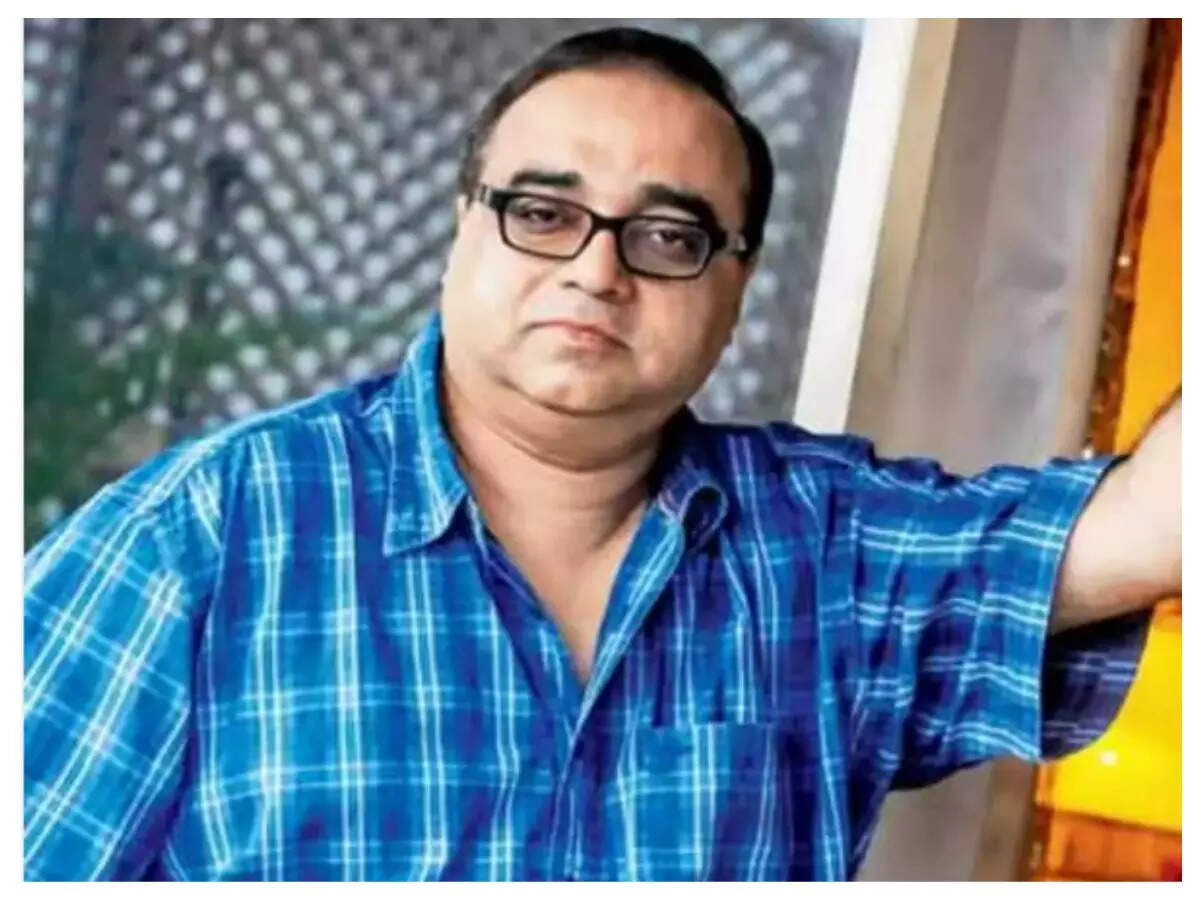 Raj Kumar Santoshi is no stranger to hard-hitting cinema. He has made critically acclaimed films like Ghayal, Damini, Ghatak and Lajja. He's also had his tryst with historicals and politically charged subjects like The Legend Of Bhagat Singh and Halla Bol in the past. But his latest offering, Gandhi Godse- Ek Yudh has found itself in the middle of a political storm courting controversies and backlash. On the flipside, the trailer of the film has been also appreciated for bringing an all-new twist to the assassination of Mahatma Gandhi at the hands of Nathuram Godse. Gandhi survives and the two men talk, debate and create a discourse. In an exclusive chat with ETimes, filmmaker Rajkumar Santoshi addresses all controversies, conjectures and speculations around his film. He gives some hard-hitting answers, offers a clarity of insights and promises a film that will both inspire and impress. Read on…
'Writer Asghar Wajahat didn't agree on making a film on his Gandhi Godse play'

When I read Asghar Wajahat's play Godse @Gandhi.com I immediately decided this must be turned into a film. Though Asghar saab didn't agree with me, he felt this material wasn't ideal for a film. Cinema is the best medium to take a story to the maximum number of people.
I have seen in recent times, a lot of people tend to bad mouth Gandhiji. Of course, Godse is an accepted and known villain for millions of people, because he killed Gandhi. Some people call him a terrorist as well. But, people say these things without actually knowing these two individuals and their reality.
I feel the story for both these characters needs to be put out straightforwardly. A lot of allegations have been made against Gandhiji in the past and he never got a chance to clear those allegations. Godse has given an official statement, detailing the circumstances and reasons that led him to commit such a drastic act. But for some strange reason, his voice was suppressed. That's surprising because in a democratic setup that is not acceptable. That is why people have been misguided, misinformed and therefore have formed a different opinion of Godse. This film gives a platform to both Gandhi and Godse to express their thoughts and ideologies and debate on them.
'Youth should know more about Gandhiji and Godse before they criticize or hail them'

No one has seen them face each other, it's never happened in real life and not on reel either. I have taken a cinematic license but I have gone along with history. Every scene, every line, every dialogue is from history. We have kept Godse's dialogues as it is, as he delivered them in court, in a constructive, cinematic form of course. Gandhi's thoughts were kept as it is in the film, too. This film is an attempt to have the youngsters and young audiences to know more about Gandhiji and Godse before they criticize or hail them.
After the film is made, it is open for everyone to talk about it. I am confident that this exercise of creating an alternate thought on a historical episode has been done for the first time in Indian cinema. A few similar films have been attempted in the West where they have taken a chance on the probability that 'if Hitler would have won the war'. In the context of Indian cinema, this film is the first of its kind. I firmly believe once the film is released it is for the people to see and react to it.
'People have used Gandhiji and Godse for personal advantage and according to their whims and fancies'

The mess was already created in history when people used the names of Gandhiji and Godse and interpreted them for personal advantage and according to their whims and fancies. That's why it was all the more important for me to bring out the facts. That will only happen when we bring Godse's version and Gandhiji's version of the story on screen with all honesty.
I love the people of our country, I trust them and their judgment. I have made this film for them. Having said that, we can't deny the fact that Godse's voice was suppressed for 70 years. Jab koi baat ko dabaya jata hai, ya woh chupayi jati hai, toh phir woh baad mein fat thi hai. The truth erupts violently. In my research and writings on Godse, I found out that he didn't even advocate violence. It's important that his voice be heard. Sunn lete hain na, kya harz hai? Let's form our opinions after hearing his story. I am confident that I have made a good film. We've had multiple screenings thus far, for multiple people and organisations, but we've not had a single negative reaction. I haven't received one negative comment on the film.
'Gandhi Godse-Ek Yudh is not a propaganda film'

Why have special screenings for a few people? The film will release, it will be open for anyone to watch and comment. People should watch it with an open mind, not with prejudice or a strong opinion for or against Godse or Gandhi. They must see the film with a clear mind. I am 100 percent sure, people will have no complaints. They will be more than satisfied. They will also see the intention of the makers that this is not a propaganda film.
I am not with any party. Neither do I support any party. That's why our film got a U certificate from the Censor Board as well. People have said that Godse Gandhi should be seen in schools and colleges. That is a big compliment for me. I am not scared nor am I worried about major controversies or criticism.
[ad_2]

Source link