[ad_1]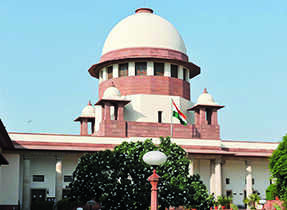 NEW DELHI: The Supreme Court has emphatically held that name and identity of victims of rape and sexual assault be not made public "even in a remote manner" but still these orders are being violated, not only by the law enforcement agencies and the media but even by courts as the SC found on Friday in the context of a Madras HC order.
Taking exception to HC for disclosing the name of the alleged victim in its order, a bench of Justices Abhay S Oka and Rajesh Bindal directed the Madras HC to take down the order uploaded on its website and redact the name before uploading again.
The apex court has framed broad guidelines for the law enforcement agencies, the media and the courts for not making public names and identity of victims. It had in 2018 directed that FIRs lodged for the offence of rape under the Indian Penal Code (IPC) and offences under the Protection of Children from Sexual Offences (POCSO) Act shall not be put in public domain. For the media, the court had held that the it should be cautious not to "sensationalise" such cases and though they had an obligation to report such matters, they were also "duty bound" not to disclose the identity of such victims, including minors.
"A victim of rape is treated like a 'pariah' and ostracised from society. Many times, even her family refuses to accept her back into their fold. The harsh reality is that many times cases of rape do not even get reported because of the false notions of so called 'honour' which the family of the victim wants to uphold," the court had said.
While hearing an appeal filed by the alleged victim challenging Madras High Court's order quashing the FIR lodged by her against the accused, the bench said, "We find that in the impugned judgement, the High Court incorporated the name of victim not once but many times. We direct the High Court to redact the name and then upload the order".
The victim, who approached the court through lawyer KV Man Kumar, alleged that the HC erred in quashing the case at the threshold level on the ground that she was in relationship with the accused for more than four years. "The HC failed to appreciate that there ought to have been an opportunity for the investigating authorities to collect ample evidence and materials in support of the commission of the offence and that investigation should not be shut out at the threshold if the allegations have some substance. It erred in quashing of the FIR at the threshold itself without according an opportunity to consider statements of petitioner, statements of witnesses, material documents, medical examination etc and without even adverting to medical examination of the victim of rape," the petition said.


[ad_2]

Source link