[ad_1]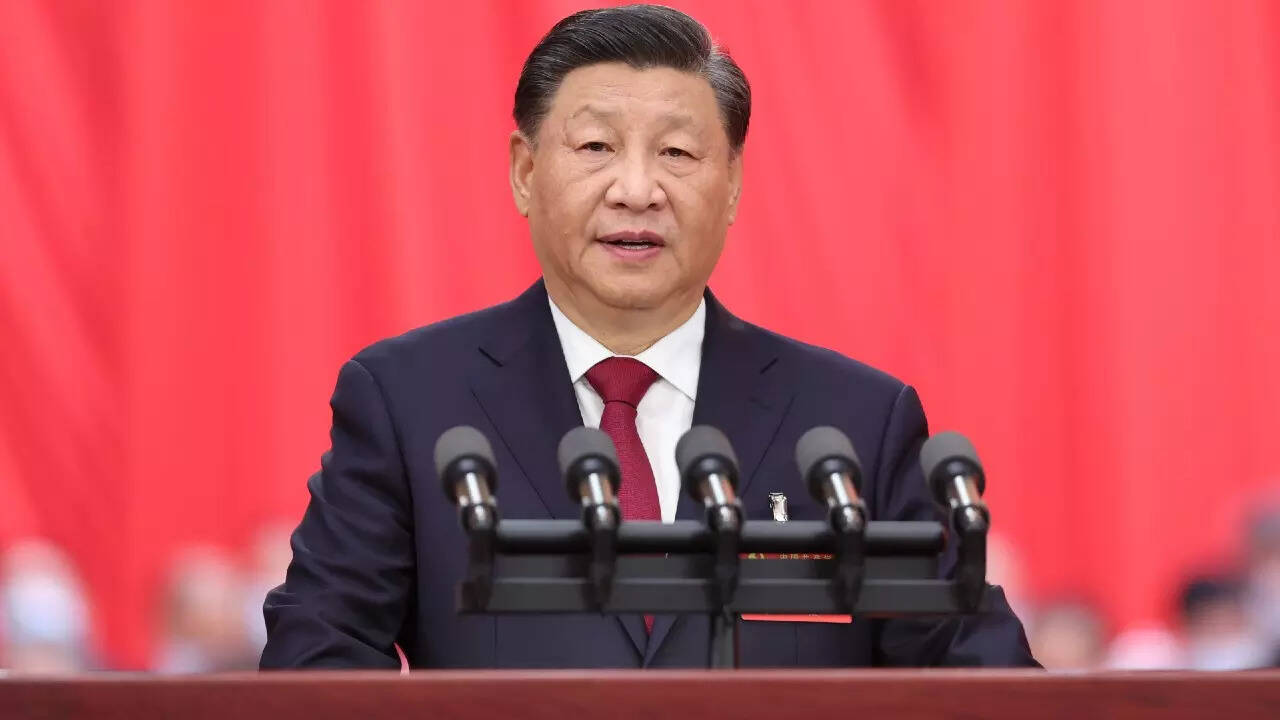 BEIJING: Efforts to revive China's economy have become "'complicated' with growing global competition to attract investment, President
Xi Jinping
has said, calling for steps to forestall and defuse major economic and financial risks, including those arising from the property sector and the piling local government debt.
In an article published in the official media on the subject "State of the Country's Economy", Xi said that more efforts should be made to attract and utilise foreign investment.
In a tacit admission of the disquieting state of the world's second-largest economy which last year shrank to three per cent registering its second lowest growth rate in 50 years, Xi said that economic work in 2023 is complicated and the efforts to revive it should focus on the major problems and start with improving public expectations and boosting confidence in development.
In the article that is originally in the Chinese language and published in an official magazine, Xi, also the general secretary of the ruling Communist Party of China, noted that international competition for attracting investment is becoming more intense.
China, regarded as the factory of the world for decades, faced an increasing shift of international investments to several countries, including India, in the last few years due to three years of zero Covid policy as well as the government crackdown on big tech industries.
Last year the annual Gross Domestic Product (GDP) of China totalled $17.94 trillion in 2022, falling below the 5.5 per cent official target.
The slow pace was blamed mainly on the strictly implemented zero-Covid policy leading to periodic lockdowns and the ruling Communist Party's crackdown on big industrial firms besides the lingering real estate crisis.
This is the slowest growth of the Chinese economy since the 2.3 per cent registered in GDP in 1974.
Last year, China's GDP in terms of dollars declined from $18 trillion in 2021 to $17.94 trillion last year mainly due to a sharp rise of the dollar against RMB (the Chinese currency) in 2022.
Public unrest due to economic slowdown is resulting in rare protests in the Communist country.
Besides protests against the zero Covid policy in December last year, China in the last few weeks witnessed unprecedented protests by thousands of pensioners over health insurance cuts highlighting risks from an ageing population.
Pensioners in the central Chinese city of Wuhan city have taken to the streets twice over the past week to protest against cuts to medical services.
The rare protests underscore the challenge facing Beijing as it comes to terms with an ageing population, a shrinking workforce and the long-term financial health of its social security system, the Hong Kong-based South China Morning Post reported.
China is ageing rapidly, with the number of people aged 60 years and above reaching 267 million by the end of last year accounting for 18.9 per cent of the population, Wang Haidong, director of the National Health Commission's Department of Aging and Health said.
It is estimated that the elderly population will top 300 million by 2025 and 400 million by 2035, he told official media here in September last year.
In his article, Xi noted that international competition for attracting investment is becoming more intense and urged more efforts to attract and utilise foreign capital.
Efforts should be made to expand market access, comprehensively improve the business environment, and provide targeted services to foreign-funded enterprises, he said.
He called for efforts to effectively forestall and defuse major economic and financial risks, including the systemic risks arising from the property sector, financial risks and local government debt risks.
According to 2019 estimates, China's local governments' debt rose to $2.58 trillion, which remained a constant worry for the central government.
Xi said that there is still a lot of important work to be done in 2023 citing tasks such as advancing rural revitalisation on all fronts and planning a new round of reform across the board.


[ad_2]

Source link