[ad_1]

NEW DELHI: India captain
Rohit Sharma
on Wednesday shared a glimpse of his mantra for batting on tricky tracks amid unending debate about the
pitches of the ongoing Border-Gavaskar Trophy
.
Rohit also emphasised that there can't be a one-size-fits-all approach and one needs to find his own way to deal with it.
The Indian skipper has been the team's top scorer with 207 runs from three games, including a superb 120 in the opening Test in Nagpur.
"See, I think when you are playing on these kinds of pitches you have to slightly stay ahead of the bowler as well," Rohit said in response to a query from PTI on the eve of
the fourth Test in Ahmedabad
.
"Before he (bowler) does anything, you are ready with what you want to do. It should be that kind of a mindset. I'm just talking about me, not talking about anyone else. It's how I approach (batting). I cannot give you the entire detail of how I approach an innings because it won't be right," the Indian skipper said, not willing to share all his trade secrets.
"Nagpur was a great example for me as well as how I wanted to bat in the series. Also, before the series we played a series against England. In that series, I got a 100 in Chennai (2021, second Test) where the pitch was turning a little bit."
It is not just about the runs where he is head and shoulders above the rest of the specialist batters (Virat Kohli is second with 111 runs, while Cheteshwar Pujara has 98 runs), but Rohit has looked very assured while playing the Australian spinners, although a second big knock eluded him.
Rohit's methods are exclusive to him as some might take 70-80 balls to get set, while others might want to get going from the onset.
"I try to apply myself, try and do what I'm good at, things like that. You have got to adapt to your strength and it will be different from the others. So I try and stick to my plans, my strength and what I do the best. Stick to those kinds of things."
So what will be his message to the other top-order batters?
"How challenging the pitches are, how much is it turning, how much is it seaming and all that… we're trying to keep all of that away. Conditions are there for us to play and you've got to find a way to score runs whatever pitches you play on. That is the talk," said Rohit, sounding very precise and clear on what he wants from his batters.
He said that the more challenging the track, one needs to find more innovative ways to deal with it.
"We're just trying to figure out more and more methods of coming out on top when the pitches are challenging. So, yeah, every individual is different and they'll find their own methods of scoring runs.
"Obviously, all these guys have played a lot of cricket. You can't change a lot of things in a span of three weeks. You just need to change your mindset."
The skipper feels, it's more about the mind than skills, which help one excel in batting.
"You need to adapt to conditions as quickly as possible, the various approaches to your batting. Those kinds of things. More than the skills, it's mentally how you prepare yourself, how you want to tackle the opposition bowlers and what they're throwing at you. So, things like that. I think it's more mental than the skills.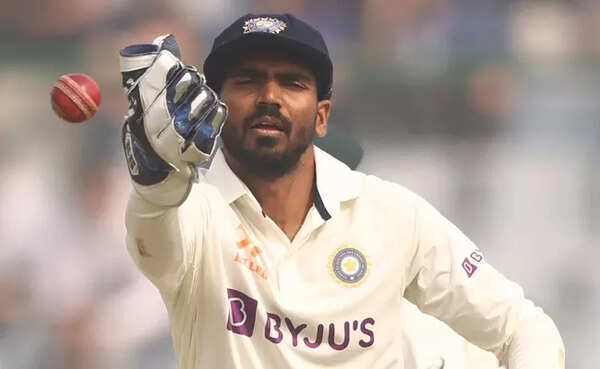 KS Bharat (Getty Images)
Will support Bharat and he will learn more about DRS as he plays
KS Bharat would have figured out by now that Test cricket is a different beast altogether — he has so far scored just 57 runs in five innings. He also hasn't been sure-footed when it comes to clearly telling the over-enthusiastic Indian spinners that some of their demands for DRS aren't justified.
India have erred on multiple DRS calls during the New Delhi and Indore Tests.
On Bharat's batting, Rohit echoed Rahul Dravid's sentiments about factoring in the difficulty of batting on these tracks.
"He (Bharat) has spent a lot of time in domestic cricket, India A,… So, it will be slightly unfair to judge him on these kinds of wickets. Especially if someone is making their debut, you have got to give him enough room or innings for him to set himself up for a big score," said Rohit in defence of his younger colleague.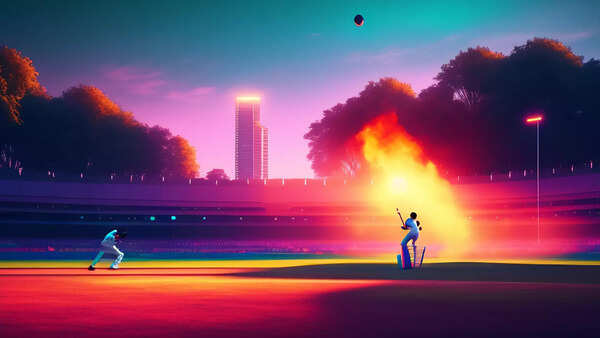 Rohit also spoke about the conversation he had with Bharat.
"That is important, it's something I spoke to him before the start of the series as well. 'Do not worry about what kind of pitches we will play, you will get enough time to prove yourself because these pitches are not easy'. If you want to play on pitches like that, you have got to be ready for guys failing in some of the innings as well."
He assured that as and when Ishan Kishan gets a chance, he will also get a long rope.
"You have got to back those guys, that's what we are doing with KS. KS, like I said, he's going lots of runs (in domestic cricket). Lots of experience in domestic cricket, good keeper, spoke to Ishan also. When he gets his chance, he will get a number of games. We will not drop him after playing just two. It will be unfair."
On DRS calls, Rohit said that one needs to understand that Bharat is getting used to it and he will take some more time before he is more accurate in his judgement.
"Yes, we accept that we didn't make the right calls in the last game, but Bharat obviously is new to DRS. He is (has) not kept wickets for India, so DRS is something very new. Ranji Trophy doesn't have DRS, and India A and all of that don't have DRS, so it's something new for him as well. So we've just got to give him some time and make him understand what it is and all that."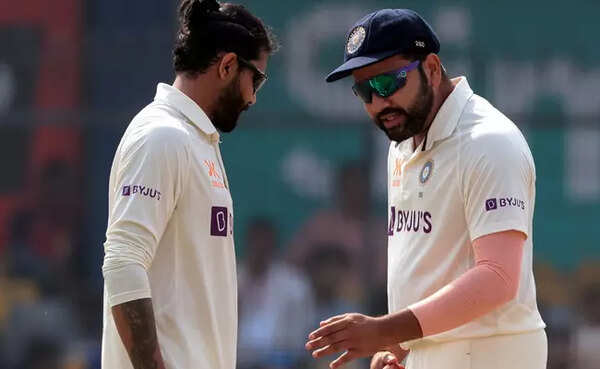 Ravindra Jadeja and Rohit Sharma (IANS Photo)
DRS and Jadeja
The humorous side of Rohit came to the fore when asked about Jadeja's hyper-aggressive demands to go for DRS.
"Especially, Jaddu yaar. Every ball, he thinks it's out. I understand, they are quite animated."
There are times Rohit has had to calm Jadeja.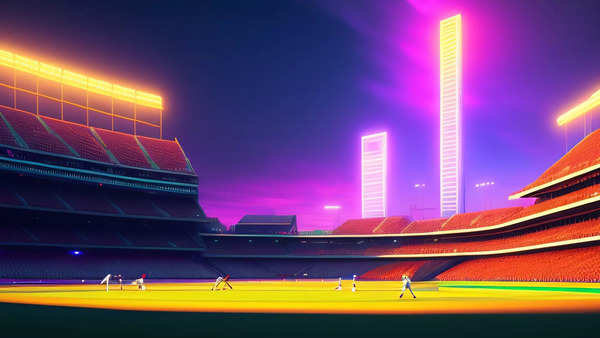 "It's just the passion of the game, but that's where my role comes in, to say 'bhai, relax a little, it's okay if it's at least ending up somewhere near the stumps, but this isn't even hitting the stumps, and some balls were even pitching outside (leg stump)'.
"So that was a silly mistake that we made but we hope to correct that in this (Ahmedabad) game and we'll have a small chat regarding this as well, and hopefully we can get it right in this game."
(With inputs from PTI)


[ad_2]

Source link