[ad_1]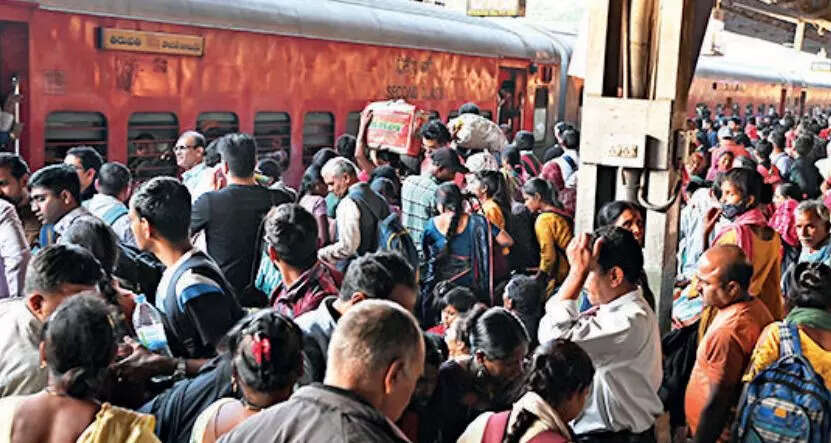 BHOPAL: A woman and a three-year-old boy died during an overcrowded "rudraksh" distribution drive at Kubereshwar Dhamin Sehore district of Madhya Pradesh, some 40 km from the state capital. Two other women from
Maharashtra
returning from the venue died after their vehicle hit a tree in Barwani district.
Police said that as against the expected two lakh turnout about 10 lakh people turned up for the rudraksh distribution organised by Pandit Pradeep Mishra.
The 3-year-old son of Vivek Vinod Bhatt of Jalgaon, who fell ill during the commotion, died at a hospital on Friday morning. The child, who was suffering from cerebral palsy, had to cover a long distance on foot as vehicles were caught in a massive jam on the Bhopal-Indore state highway that left 30,000 vehicles stranded. The boy's condition deteriorated and he was taken to a hospital where he died in the morning. Earlier, a woman identified as Mangala Bai from Malegaonin Maharashtra's Nashik district, died due to illness. The huge crowd and stampede-like situation resulted in about 75 people falling ill.
"We have reports of two deaths. A control room has also been set up. Emergency medical services are available 24×7," Sehore SP Mayank Awasthi said.


[ad_2]

Source link