[ad_1]

With a career spanning 50 years,
Sarika
feels whatever one does at a given point in time is right for that moment. Therefore she has no regrets. She does not believe in do-overs. The National Award-winning actress is proud of who she is today and owns her life like a boss. With her no-looking-back attitude, the hazel-eyed actress has had a successful career in films and also had the courage to walk away from the camera and rediscover her passion in theatre.
Known for films like 'Geet Gaata Chal, 'Hamraaz', 'Choti Bahu', 'Kranti', 'Satte Pe Satta', 'Jab Tak Hai Jaan', the mother of Shruti Haasan and Akshara Haasan has managed her share of ups and downs with absolute grace. She is a role model and an inspiration to many. In a free-wheeling conversation with ETimes the actress dives deep into her life, speaking about her rapport with her daughters, the real reason behind taking a break from acting, working backstage in theatre, preparing nimbu paani for the crew and more. Sarika shares about the great learnings of her life, her wish to work in Marathi cinema and much more.
Watch the entire VIDEO here:
An actor, a sound designer, a National Award winning costume designer, an assistant director, a mother, a wife – you have portrayed many roles in your life. Which one has been the closest to your heart?
Honestly, I think it's acting because that is what came first into my life. Acting is the role which I learned first as a kid. 'Woh kehte hai na bachpan mein jo sikho woh ekdum fix ho jata hai', I have taken a break so many times, gone away and came back but acting has always prevailed. That is the role that is closest to my heart, the role I respect. But I liked every role I've played. I enjoyed doing every bit of what I have done. I can't put motherhood as a role. I think motherhood is a separate part of life.
You debuted as a child actor in the 60s. Do you recall how your first acting assignment?
My baba is a still photographer and they had a talent contest which was held by Filmfare sponsored by United producers. There were a few top producers who wanted a new face. They were searching for new talent and the one who would be selected in the contest would get to sign a three-film contract if I recall correctly. There were many young kids who came up to my baba and asked, 'hamari photo lijiye, hamara form bhar dijiye, humko contest mein jana hai'. Baba was very much tired one day as the talent hunt was on for a week. He made me sit on a stool and clicked a photograph. He filled up my form and sent it to the organisers. The contest was actually for girls above 18 years. They wanted college girls and some with theatre experience. My application seemed like a joke! The person designated to review the profiles, was called Shamiji. He was associated with a magazine and was a close friend of BR Chopra. Co-incidentally BR Chopra was looking for a kid for his film 'Hamraaz'. He wanted a fresh face. So Shamiji showed my photographs to BR Chopra and that's how I got my first acting break.
How did life change after that?
Life changed. From being a regular kid, I became a working kid and everything changed with that. Usually, such situations lead to one growing up and working in films is always followed by something else. All that has led to this interview today. It's been a chain reaction.
Looking back, what would you change from your time as a child actor?
Genuinely, I would change nothing! Whether things have gone right or wrong, whatever it is, I don't believe in having regrets or changing anything. I think this is my life and I lived it honestly. That's what matters. This life has made me who I am today, so this is all part of life and I like it, it's mine. It is given to me and I respect it. I think whatever one does at some point in time is correct for that moment. In retrospect it might look different. It's like sometimes I do a role and see my film after seven months and I want to perform differently. There are chances of me saying, 'Oh! I could have performed this role in this manner.' The same applies to life.
You've always said you wish to go back to school, since your career as a child actor meant you missed out on a formal education. Did you ever think what career you would have chosen had you completed your education?
I was very fond of history and I am very good with research. If I read a news item and it piques my interest, I will keep going back to that news and looking for more links to read through the entire day. I don't know whether it falls under any specific career. I might have become an archeologist if I had studied for that (laughs). I really like the whole concept of discovery. Imagine those people who work on the site, when they are excavating things. It seems so beautiful. I assume they must have a laid-back life. I might have done that.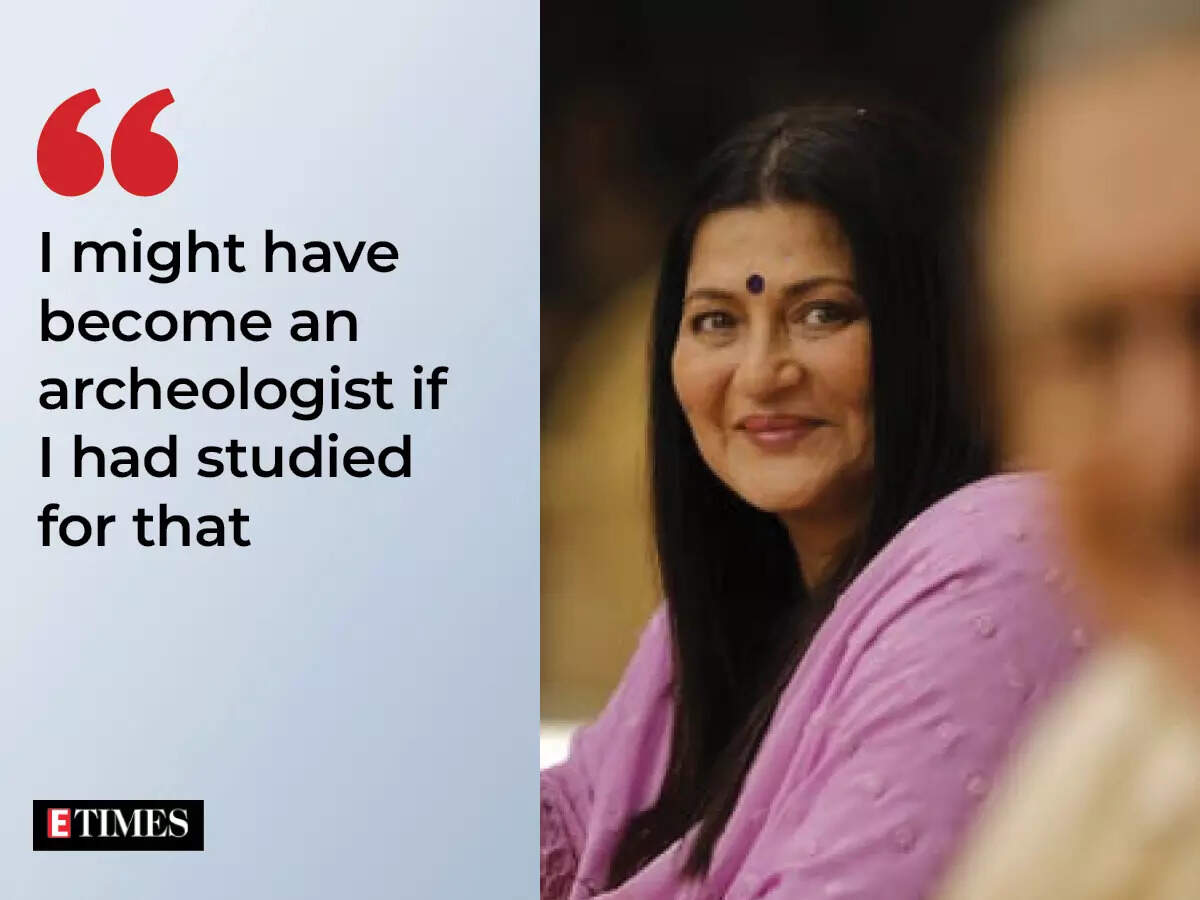 I saw a video a few days ago, where in Mexico at a site, they have discovered elite homes. These are not just discoveries, its connecting with things lost in time. I like everything related to history. I used to always read about the plague as it was always in books, in films and documentaries. And then COVID happened, which became our plague. It was so scary but that was the modern-day plague. History is very fascinating and it has ways of coming back in different forms.
You seems to share a friendly rapport with your daughters Shruti and Akshara. Was it the same with your parents?
The rapport that I shared with my parents was not the same as what I shared with Shruti and Akshara. Apart from telling kids about basic morals, what is more important is that one should respect children. Just because they are younger doesn't mean we can't respect them. They too have their own mind and you have to be their friend, they are your closest friend. My daughters are like two friends who I gave birth to. It is such a beautiful relationship and since they're the same gender, it is even more beautiful. The conversations and affinity to share is wonderful. If your girls are like my daughters, then life can be a lot of fun. Both Akshara and Shruti are very different, so I have got two different kinds of friends. That is what is very important for me.
My rapport with my parents was very different though. Parenting changes with every generation, just like how every generation of children are different. I look forward, I am not very fond of looking back. It's part of my nature.
Sooraj Barjatya has said in one of his interviews that he has always cast you for the loneliness that he sees in your eyes. Do you agree to that?
I don't know! I am an actor. Different directors see different things in my face and if that gets me a good film and a good role, I will show all emotions (laughs). I think everybody has a different takeaway. Till Uunchai's promotions kicked in, I didn't even know that he thinks like that about me. He never told me that. During promotions, I was sitting next to him and he mentioned in the interview that he has cast me for that reason. It was a surprise for me, too. Perhaps the interview was intense and he must have been talking about something very serious. I must ask him about it.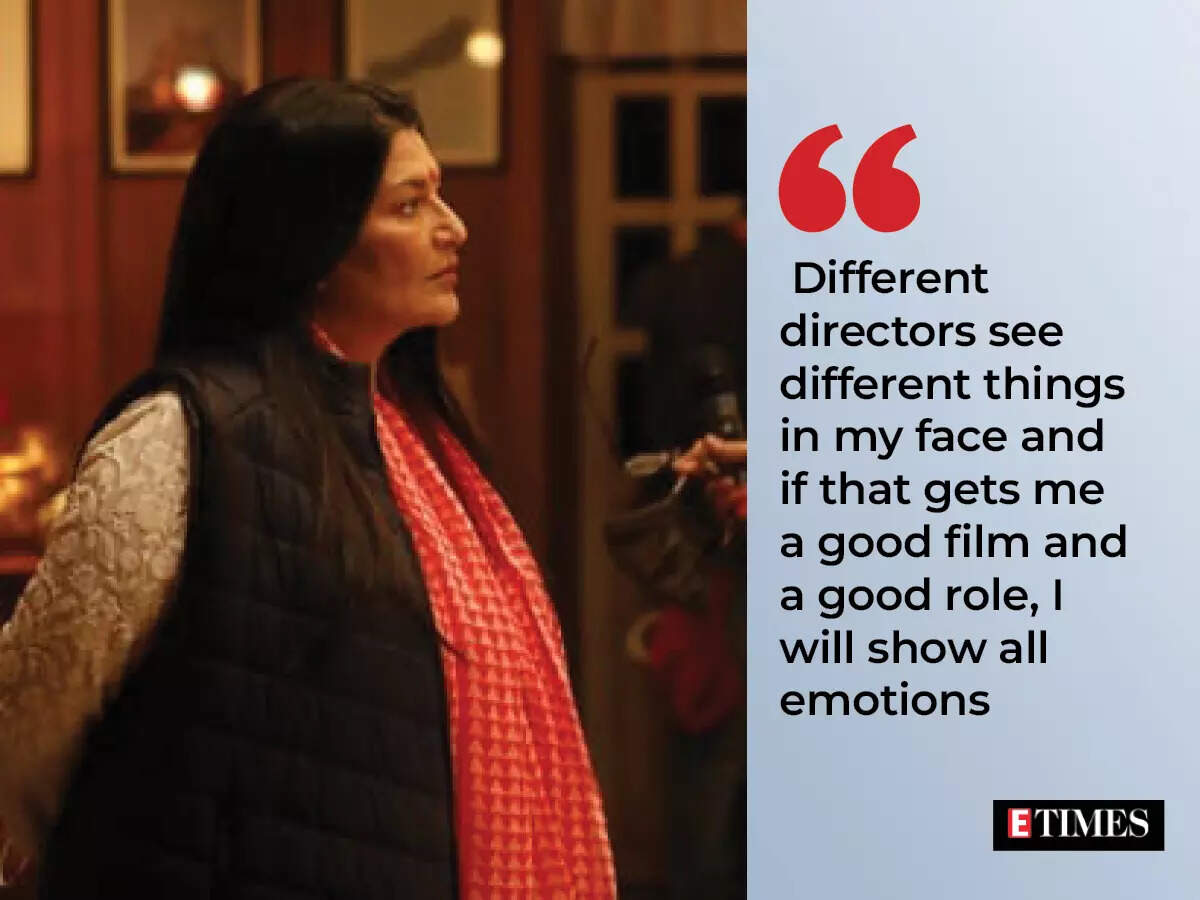 Do you have a favourite co-star?
No! We don't go there. There is nothing like a favourite co-star. It is impossible to say that because, your co-stars are either good or bad. It is very simple. The ones who are good, can't be compared because each co-star brings a different energy to the table. Working with Amitabh Bachchan brings a different energy, working with Naseeruddin Shahji brings a different energy, and working with Anupam Kherji brings a different energy. So how can one say, who is better? Therefore it is not possible to give one name. Have good actors as your co-stars can be a thrilling experience.
Is there a person who will always cheer you up when you are lonely or sad?
I can't name that person. I will tell you what makes me feel good. I have a compilation of some of the funniest interviews. I put them on a loop and I have seen them so many times but still, whenever I watch them, I just cannot stop laughing. Watching a good comedy film does that, too. Basically, humour is what cheers me up.
When you took a sabbatical from acting and attempted other professions in filmmaking, did people get conscious of your actor's image? What efforts did you have to take to break that stereotype?
That was interesting. When I did backstage, I took a break from acting because I wanted to do something else. I consciously took a year's break from acting. 'What different should I do?' was the question and theatre cropped up as an option because I had been an audience right through. The theatre was never my domain like cinema. But my very good friend Vinay Pathak, 'unke saath kaam karo toh, he has the whole thing sorted. Cinema bhi unki hai and theatre bhi unka hai', So how can someone own two different spaces at the same time? I thought one could not do that. Somewhere in the back of my mind, I wanted to be like Vinay Pathak. I want to be a cinema person and also a theatre person. That's how things started. Initially, for one and a half month, I was given the only work of making nimbu paani. Everyone thought, 'kucch din mein bhoot utar jayega iska aur yeh chali jayegi'. They asked me to make nimbu paani, to handle the drapes. Once they realised I was not going to run away, things changed. I was in the midst of some very nice people, so it was very easy to work. I don't think, I could have done it if those people had been conscious of my star stature. It would have been difficult. Since I had worked on 'Bheja Fry', it felt like I was on home turf. It went on for five years. Backstage mein itni mehnat hoti hai, main bata nahi sakti.
You went off camera from 2016 till 2022. How would you sum up those years?
It was great learning. I was heading in a different direction. Earlier I have gone to various branches of my filmmaking profession – be it sound, costume – it was all in my space. But theatre was totally different. There was learning and as it progressed, I got to learn many things. I consider it to be one of my good decisions because I think, it had completely different roots. The rewards were very big. After which, two years went into COVID and that was a 'khatta meetha' learning in itself for all of us.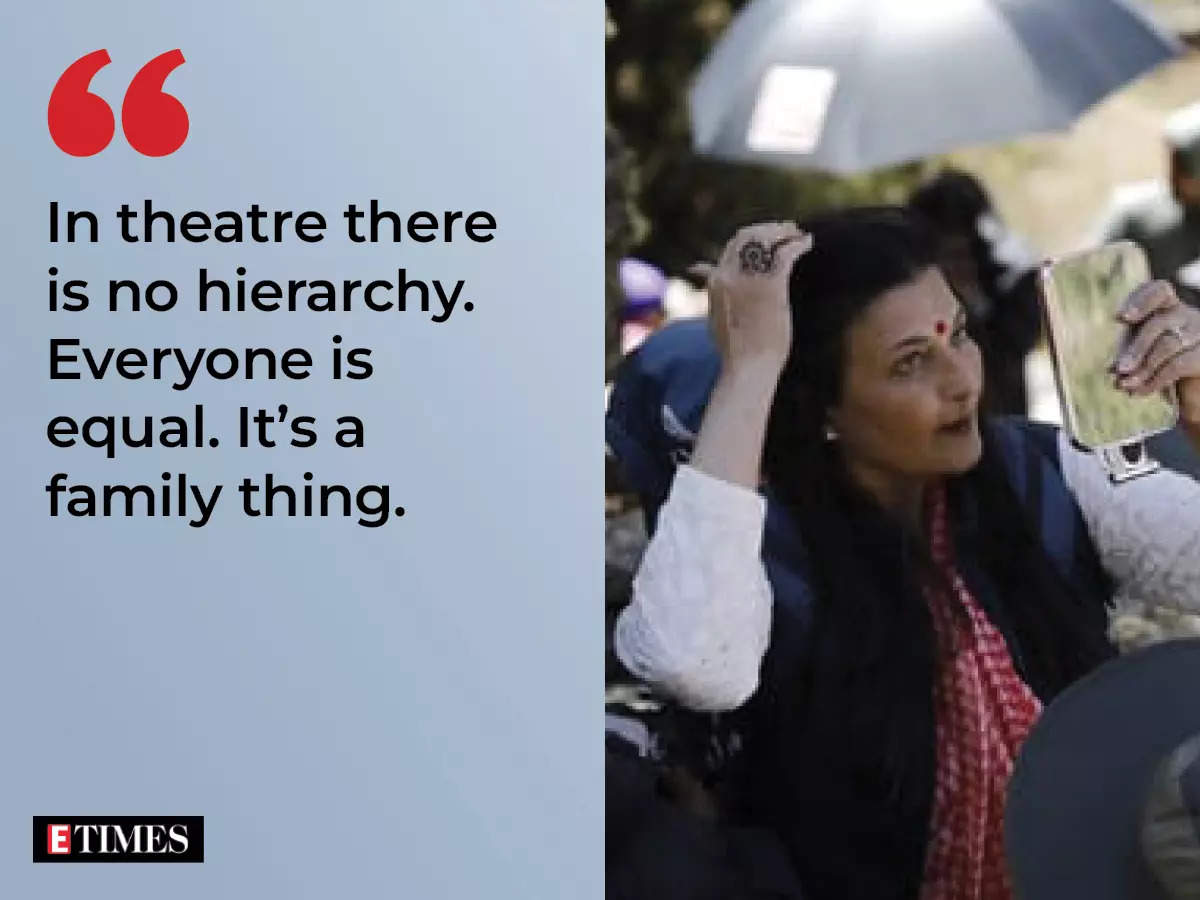 In theatre there is no hierarchy. Everyone is equal. It's a family thing. One can act, while also doing the sound and the lights. I have visited so many cities and I have only gone through the back stage. I can't recognise the front stage as from 7 am to 11 pm, we just work and slog like a donkey behind the scenes. But everybody does it. It's beautiful to share that, too. Unlike films, when the light goes off, there are times, when you have to change settings and costumes on your play. I remember in one of our plays, we had to change the costumes in 13 to 17 seconds. That kind of rush you feel in theatre is not there in films.
After working in theatre for 2-3 years, I went to Prithvi to watch a play as an audience. The experience was dramatically different. I always liked to put the 'glow tape' on stage so that the marking is visible to the actor and not the audience. Especially in Prithvi, the markings are very thin so that it's not visible to the audience. When I went to Prithvi as an audience, I saw a big glow tape on the stage. I was sitting with my friend but my first instinct was to go cross over to the stage and pull out the glow tape because somebody had left it behind. That's why if you have been backstage, you can't ever be an audience.
How does it feel to be back in films as an actor after many years?
Coming back is always fun. I love acting and I enjoy it very much. But again it has to be a good set. If you realise that it is not a good set after working for four days, then it can be a very difficult journey. I like to see everything till the end, even if it is a bad book or a film, I finish reading and watching it respectively. Acting is such a great experience, especially if you get a good director. That way, this time, I was really blessed as I got Alankrita Srivastava for 'Modern Love'. I really liked her work and working with her was a beautiful experience. After that, I worked with Sooraj Barjatya for 'Unchaai'. Again I got to work with two different directors and there's nothing I can say about Soorajji. It's an experience and you have to experience that, literally, to understand him. He is amazing.
Have you ever encountered a difficult film set? How have you dealt with it?
Of course! We all have experienced it. That's the reason why we choose our projects so carefully. Because we are so disciplined on-screen, the audience does not know the reality. 'Aise bahut sari films aai hai, jaha pata chal jata hai ke director ko kuch nahi ata'. Sometimes, on the second day of the shoot, we figure out that things are not going to work, but one has to see it through.
You've worked in a Marathi film long back. Have you ever thought about making a comeback to Marathi movies?
I would love to do a Marathi film. I became aware of the Marathi film industry when the film 'Vihir' was released and I was a jury member for a film festival. During that time, there were six to seven Marathi films in that festival and I was suddenly exposed to Marathi cinema and directors. They are just so impressive. I think, Marathi writers, creative heads and directors are the only ones who don't focus on anything else, they just go and make a film. Take Nagraj Manjule's 'Fandry', it is so close to being a perfect film. Look at the simplicity. They are no-nonsense creators. I would definitely like to act in that kind of film. They are just how Malayalam films used to be, now they are rich industry, too. But long back, Malayalam industry didn't have the money and they had similar energy. Of course, they have the same energy even now and they make good films.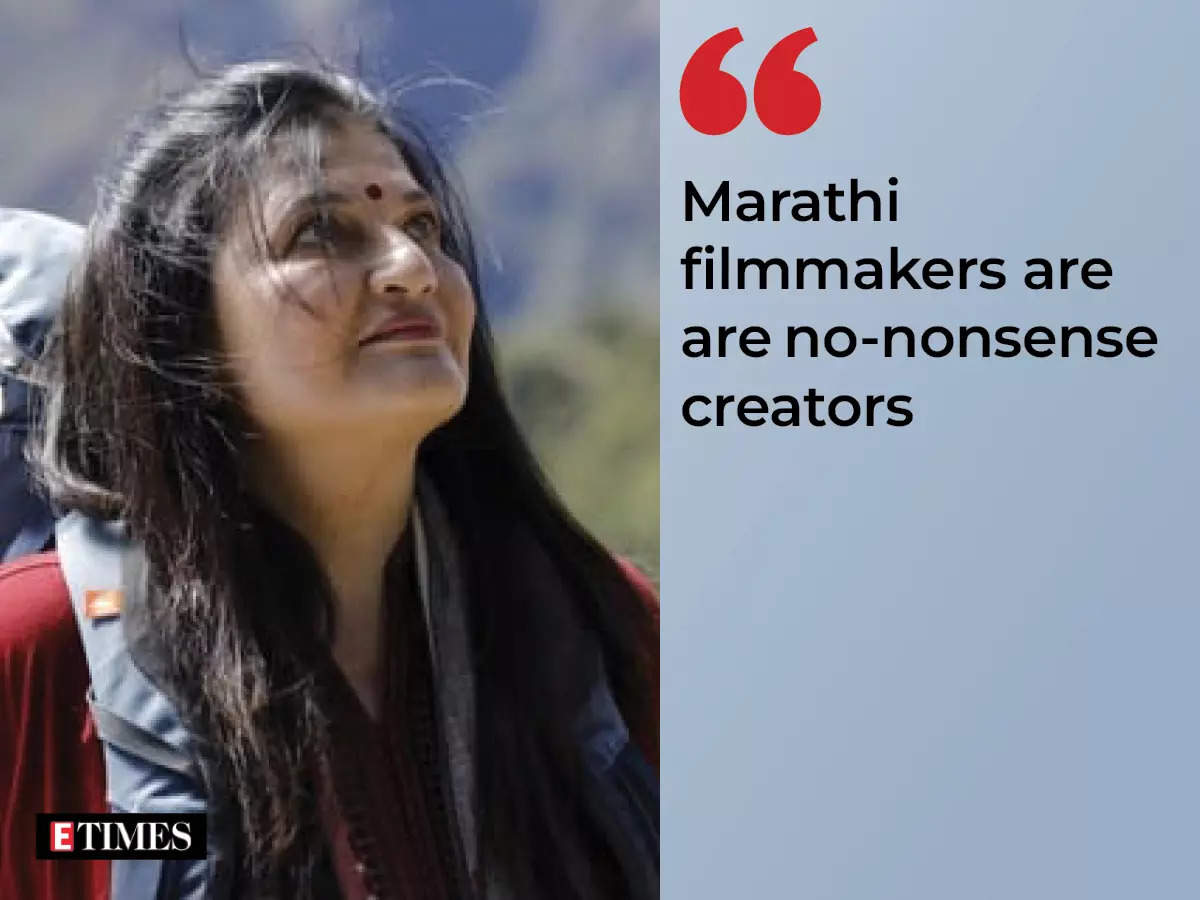 Do you feel the OTT trend has become a boon for forgotten actors?
OTT is a boom for the audience. I don't think, anything better could have happened to the audience than OTT. The power to choose what you want to watch is great. It is empowering. OTT is a great opportunity for writers and directors. Every director is making her or his kind of cinema. There's so much diversity in OTT and that makes it different from the films that release in theatres. The writing is so powerful, it is improved. There was a time when there were two good actors, two good actresses. It was an elite group, rest of them were stars. These days, there is no elite group. Everybody is a good actor. Recently, I saw 'Farzi' and it was amazing. The actor who played the character of Firoz (Bhuvan Arora) is so good. The industry is coming up with great actors every day, which was not the case earlier. If you are not on your toes today, you might get lost. Though OTT doesn't have the magic of watching a film in the theatre, but it is good.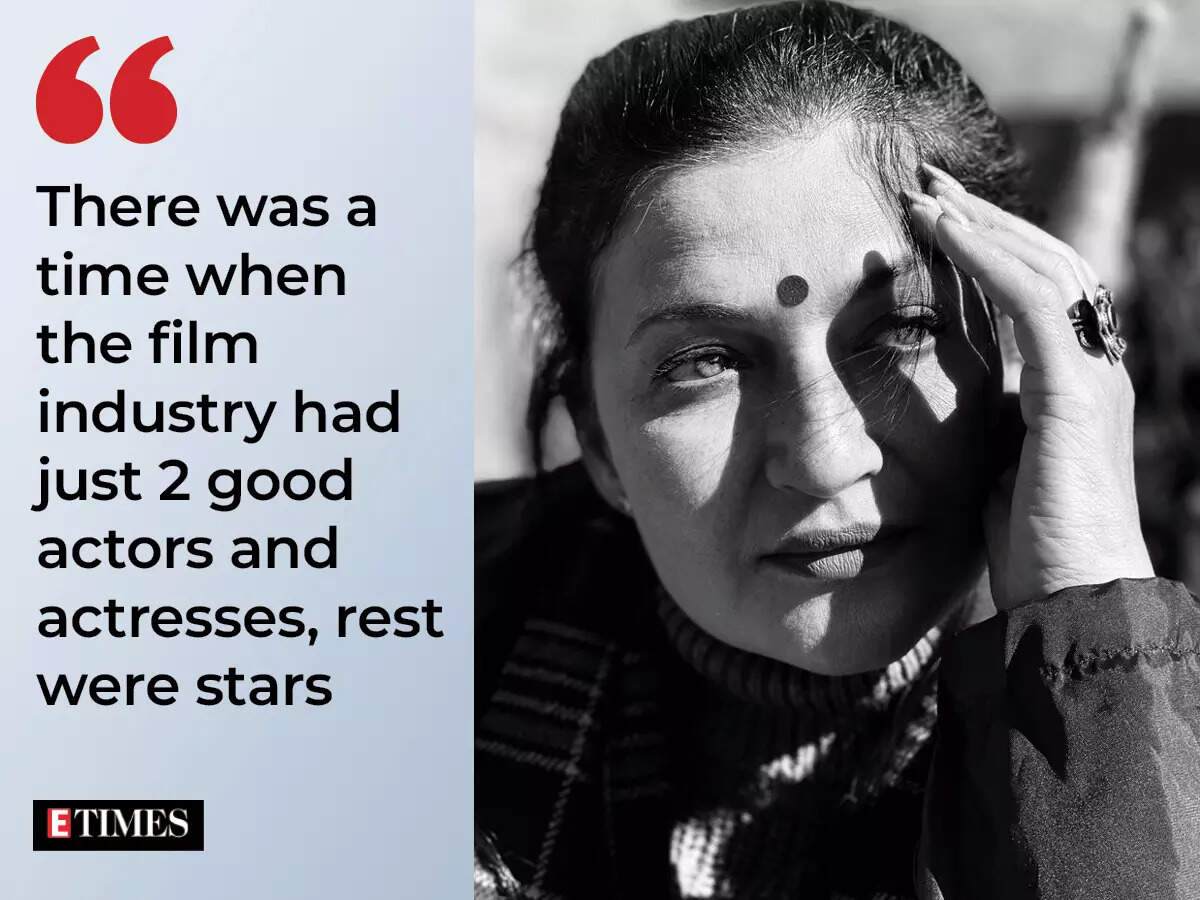 Do you have a mantra for happiness?
Happiness is when you really want to be happy. If you know something will not make her/him happy, just don't go there. Do what makes you happy, without hurting anybody else and have lots of fun.
(Black-white photo credit: Manoj Kumar Khatoi)
[ad_2]

Source link