[ad_1]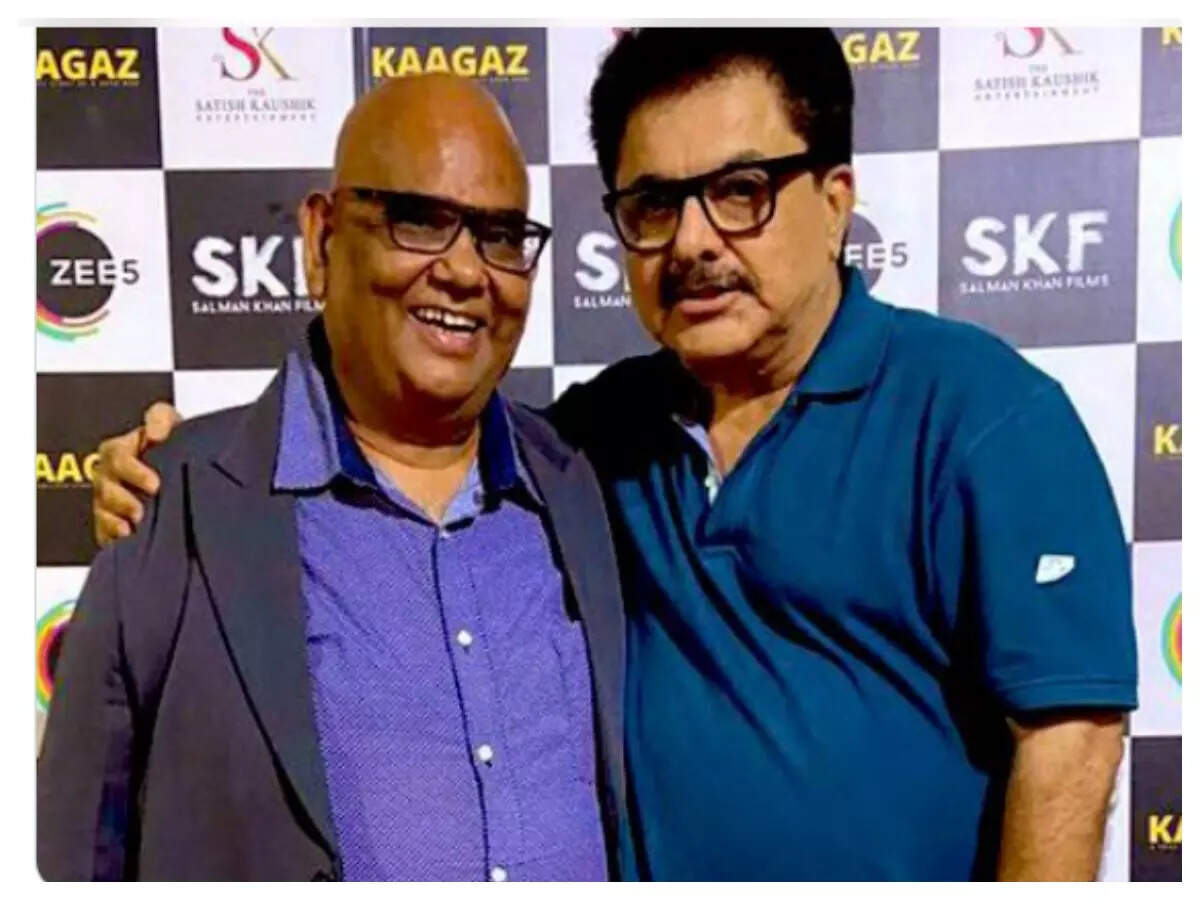 In a shocking piece of news, actor-writer-director Satish Kaushik passed away at the age of 66 in Gurugram on March 8.
Filmmaker Ashoke Pandit spoke on the untimely demise and told ETimes, " He was in Delhi to celebrate Holi with friends. He was having some trouble so they took him to the hospital. Sadly, he suffered a heart attack.
Can't believe this ? Shocked & Sad to know my dear friend @satishkaushik2 is no more as he suffered a heart attack… https://t.co/upH7EuicZE

— Ashoke Pandit (@ashokepandit) 1678327585000
I recently worked with both Satish and Anupam. He was a dear friend. Hanging out with him always a fun experience because Satish was so intelligent and he was full of life. He used to be alert 24×7. He used to narrate so many incidents from the past and tell such wonderful stories. He always had a story for every moment. He was always lively.
I could never spot sadness on his face. He was always happy. I had never seen him upset or sulking about anything. His attitude of living life to the fullest used to rub off on the people working with him. He never let any of his co-stars or friends rest. He was always rearing to go with energy.
He was always concerned about people, always in touch with what was going on in the world.
I have spent 2 months with him on a film set and it was one of the best experiences of my life. He used to give us a surprise in front of the camera every single day. He was very excited about our film together, where he was playing a stage actor. He was also very excited about Kagaz 2, the sequel to his directorial. Satish was always excited and always ready to go. He was always planning to do something new, make a new film, tell a new story.
Its a heartbreaking loss for his wife and his daughter. I don't have words to express my grief to his family. Satish was the pillar of their home.
His mortal remains will be brought to Mumbai by afternoon."
Satish Kaushik's filmography boasted of movies like Mr. India, Jaane Bhi Do Yaro, Mandi and Woh 7 Din, amongst others. With Ashoke, his last movie was The Last Film Show, also called Chhello Show in Gujarati.


[ad_2]

Source link