[ad_1]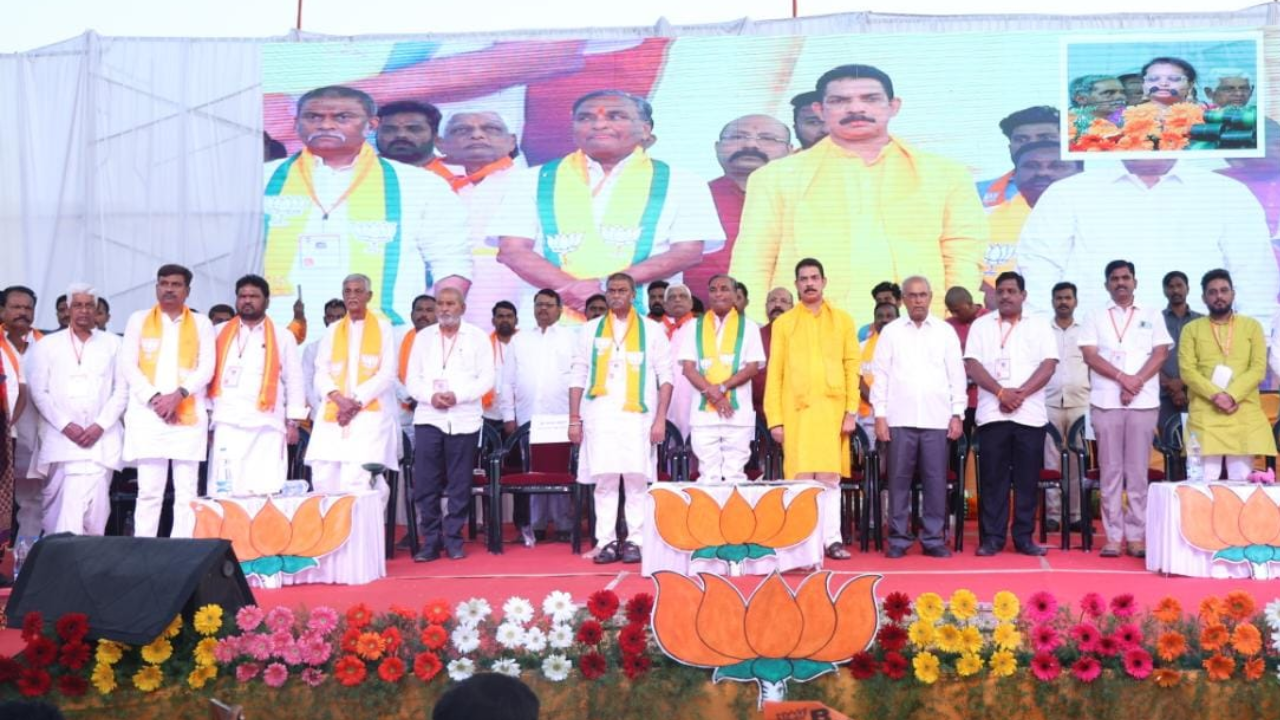 HE KICKED: Karnataka BJP President Nalin Kumar Kateel sparked controversy by saying the people of Yelburga in Koppal district that individuals who sing devotional songs in praise of Lord Rama and Lord Hanuman should remain there, and those who have an affinity for 18th-century Mysuru ruler Tipu Sultan should not.
Kateel made the comment at a public meeting on Tuesday in the run-up to the state assembly election, which will take place in less than three months.
"We are the devotees of Rama and Anjaneya (Hanuman). We do the work of Anjaneya. We are not the children of Tipu Sultan. We are the ones who will drive home Tipu's children," news agency PTI quotes Kateel as saying.
He then asked the cheering crowd, "I want to ask the people of Yalaburga – whether you worship Anjaneya or sing praises of Tipu Sultan. Won't you drive away those singing praises of Tipu to the forest?"
The BJP leader invoked the name of Anjaneya in Koppal district, which is believed to be 'Kishkindha Kshetra', the monkey kingdom as mentioned in the Hindu epic Ramayana. The place is also believed to be the birthplace of Hanuman at Anjanadri – the hill of Hanuman's mother Anjana.
"Take oath whether you want Tipu's children or the devotees of Lord Rama and Anjaneya in this state. I am asking you this question in the holy town of Anjaneya that those who love Tipu should not stay in this land. Only those who sing Rama Bhajan (devotional songs) should remain here," the BJP leader said.
Kateel accused Congress state president D K Shivakumar of having a soft corner for Mangaluru cooker blast accused Mohammed Shariq, who was injured along with the driver when the alleged cooker bomb he was holding exploded in an autorickshaw on November 19, last year.
He alleged that when Shariq was arrested, Shivakumar had called the accused as innocent and naive.
Kateel took a jibe at the Congress leader saying that he has intense love for two cookers — one is Belagavi cooker and another is Mangaluru cooker.
Kateel was referring to the free distribution of cookers in Belagavi allegedly by a Congress leader aspiring to contest the upcoming assembly election.
Kateel also mocked stalwart Congress leader and former chief minister Siddaramaiah by claiming that the "mass leader" has not found a constituency for himself to contest the election.
He challenged Siddaramaiah to contest the polls from Badami where the Congress leader had won the 2018 assembly election with a thin margin.
"You are a leader who had ruled the state for five years. You call yourself the mass leader of Congress. Why the mass leader does not have a constituency (to contest election)? Are you the mass leader who is groping in the dark without a constituency?" Kateel sought to know.
(With inputs from PTI)
Watch
"Decedents of Tipu Sultan should not stay here…" Karnataka BJP President


[ad_2]

Source link