[ad_1]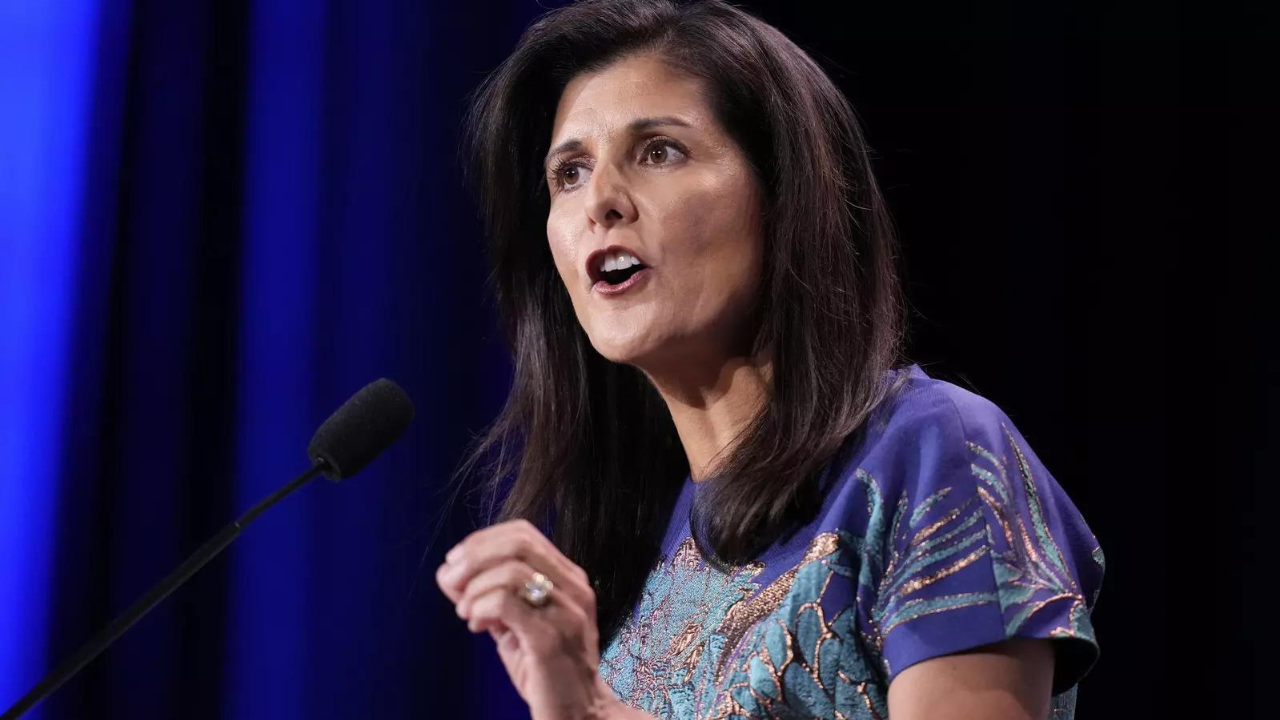 WASHINGTON: Prominent Indian-American politician
Nikki Haley
is challenging her one-time boss, former President Donald Trump, for the 2024 Republican presidential nomination, according to a video she released on Tuesday.
"I'm Nikki Haley and I'm running for president," Trump's former
United Nations
ambassador said in the video.
Get excited! Time for a new generation. Let's do this! 👊 🇺🇸 https://t.co/BD5k4WY1CP

— Nikki Haley (@NikkiHaley) 1676375291000
The clip starts out with the former South Carolina Governor stating: "I was the proud daughter of Indian immigrants — not Black, not white. I was different."
Haley was born Nimrata Nikki Randhawa to immigrant Indian Punjabi Sikh parents. Her father, Ajit Singh Randhawa, and her mother, Raj Kaur Randhawa, immigrated to the US from Amritsar. Her father was formerly a professor at Punjab Agricultural University, and her mother received her law degree from the University of Delhi.
Haley's parents moved to Canada after her father received a scholarship offer from the University of British Columbia.
'Need generational change'
The announcement marks an about-face for the ex-Trump Cabinet official who said two years ago that she wouldn't challenge her former boss for the White House in 2024. But she changed her mind in recent months, citing, among other things, the country's economic troubles and the need for "generational change".
"It's time for a new generation of leadership – to rediscover fiscal responsibility, secure our border, and strengthen our country, our pride and our purpose. Some people look at America and see vulnerability. The socialist left sees an opportunity to rewrite history," she said in the video.
Haley, 51, will lay out her campaign plans in a speech in Charleston, South Carolina, on February 15.
She has regularly boasted about her track record of defying political expectations, saying, "I've never lost an election, and I'm not going to start now."
If elected, Haley would be the nation's first female president and the first US president of Indian descent.
Haley is the first in a long line of Republicans who are expected to launch 2024 campaigns in the coming months. Among them are Florida Gov. Ron DeSantis, former Vice President Mike Pence, former Secretary of State Mike Pompeo and Sen. Tim Scott of South Carolina.
Indian-American Republican and businessman Vivek Ramaswamy is also planning to announce his 2024 presidential bid.
Ramaswamy, 37, who is a millionaire and has been dubbed by the New Yorker magazine as the "CEO of Anti-Woke Inc.", has, for the time being, embarked on test runs and fact-finding missions in the US State of Iowa where he has been addressing multiple events, according to a media report.
(With inputs from agencies)


[ad_2]

Source link