[ad_1]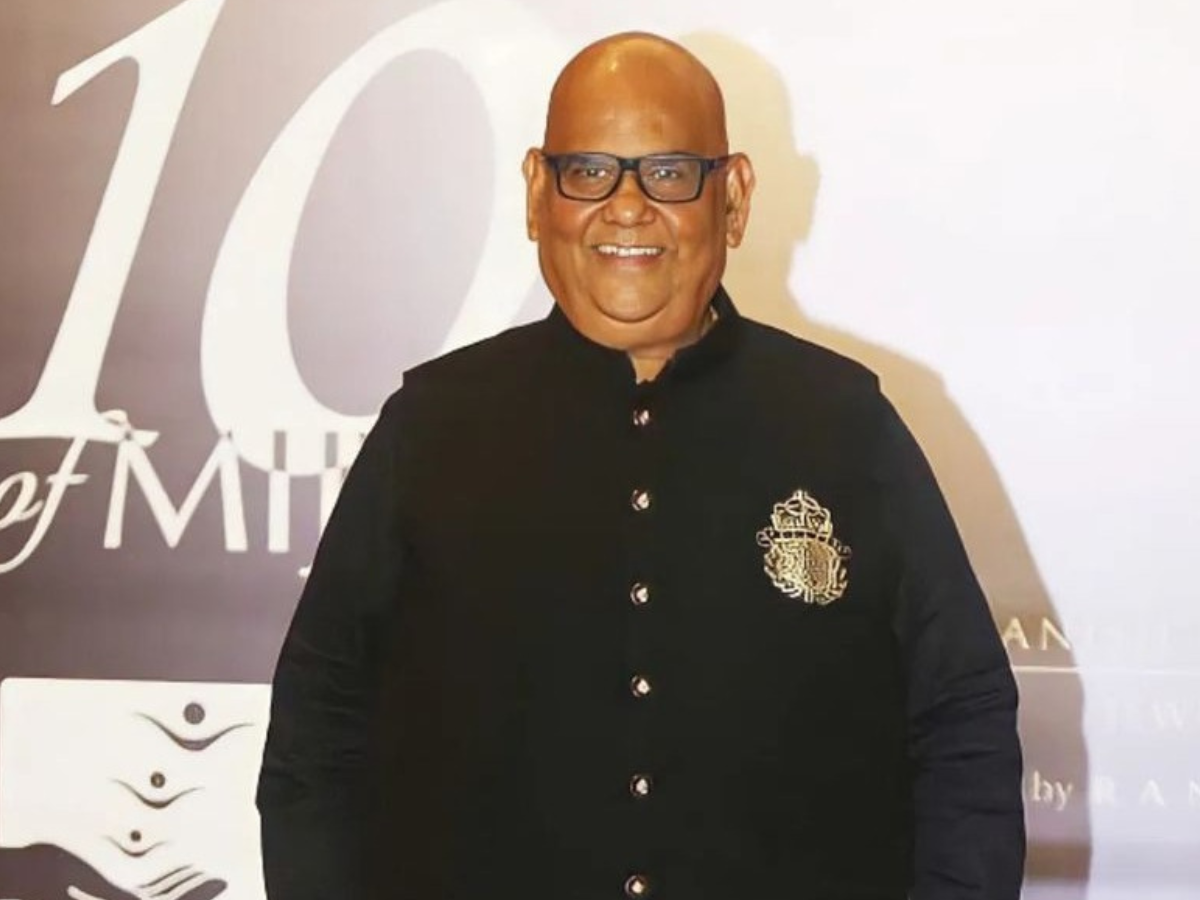 ETimes brought you an Exclusive interview with the late Satish Kaushik's manager Santosh Rai wherein the man who had been with the 'Mr India' actor for 34 years revealed intimate, heartbreaking details about his last moments. Santosh confirmed that Kaushik suffered from breathlessness and then passed away in the early hours of March 9. But news reports have emerged online which offer a shocking view of Satish Kaushik's passing, wherein a woman has alleged that the senior actor was killed by her husband over a Rs 15 crore dispute. But ETimes has been able to confirm through sources close to Delhi police and Kaushik's family that his death did not involve any foul play.
In a news report by IANS, an unnamed woman who claimed to be the wife of a Delhi-based businessman, alleged that her husband had killed Satish Kaushik over a dispute of Rs 15 crore. The woman reportedly submitted a complaint to Delhi police claiming that her husband had borrowed Rs 15 crore from Satish Kaushik a few years ago. At the party where Satish Kaushik was last spotted, her husband met Kaushik and the actor demanded that the woman's husband pay him back 15 crores. Later, the businessman told the woman that he would have to kill Kaushik since he didn't have the money to repay. The businessman claimed that he lost the money during the pandemic.
ETimes reached out to sources close to Delhi police who ruled out the possibility of Kaushik's unnatural death. The source also revealed that the complaint filed by the woman with the Delhi police cannot be verified. But the source also said that a final verdict on this alleged complaint can only be obtained later today, once the police officials involved are either able to confirm or deny the veracity of the complaint. Another IANS report quoted Rajeev Kumar, Additional Deputy Commissioner of Police (Southwest) saying, "The local police are in touch with Kaushik's family which didn't raise any suspicion about his death. In the inquiry conducted so far, nothing suspicious or foul play has come on record. However, the police proceedings are going on."
We were also able to speak to sources close to the Kaushik family who said any claims of foul play around Satish Kaushik's death were not true. The source maintained that Kaushik died of a cardiac arrest and there was no foul play involved in his death.
Earlier yesterday, the Delhi police had also issued a statement that they had received a preliminary report of the post mortem and the cause of death was ascertained to be a cardiac arrest caused by coronary artery blockage associated with coronary artery disease and the manner of death appeared to be natural.
[ad_2]

Source link