[ad_1]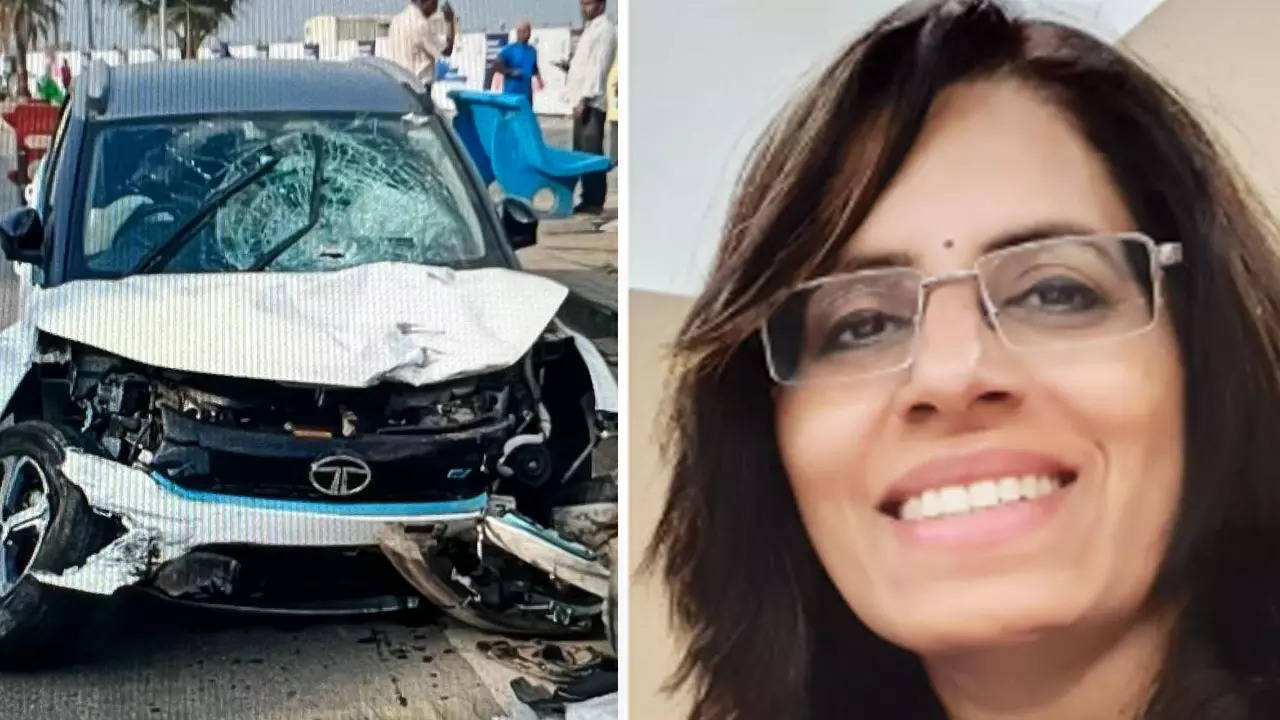 MUMBAI: A 42-year-old woman, who was jogging, died on the spot after a speeding car hit her at the Worli Sea Face early on Sunday morning.
According to the police the accident took place near Worli Milk Dairy at around 6.30am.
The woman has been identified as Rajalaxmi Ram Krishnana resident of Dadar In half area.
According to the eye witnesses, the accident's impact was so severe that the woman was thrown away several feet up in the air and died due to serious head injuries.
Rajalaxmi was the CEO of a technology company. She was a fitness freak and regular runner. Rajalakshmi was among the jogger's group from Shivaji park and the group regularly does jogging on Sundays.
Her husband, who is also a runner, had reached Shivaji park when he got a call from the police and his wife's colleague that his wife has met with an accident and asked him to come to Worli.
She was taken to the nearby Podar hospital where she was declared dead. Rajalaxmi was the CEO of a technology company.
Preeti Sompuraa journalist, who was witness to the incident, said that the local people caught the driver and handed him to the Worli police.
The driver of the electric Tata Nexon car was identified as Sumer Merchant (23), a resident of Tardeo. Sumer along with his friend were going towards Shivaji Park to drop their female friend when the accident took place.
Merchant who has been booked by the Worli police under various sections will be produced before the holiday court in Dadar.
The witnesses told police that the car was at a very high speed.
The police are yet to decide on the IPC sections and have sent him for a medical test to check whether he was under the influence of alcohol.
Sumer told police that he lost control of the vehicle and hit the divider before hitting the woman.
"We will strictly go by the eyewitnesses accounts as well the CCTV footages and his blood samples have been collected and further investigations are underway," said a police officer.
Watch
Mumbai: Speeding car mows down woman in Worli


[ad_2]

Source link