[ad_1]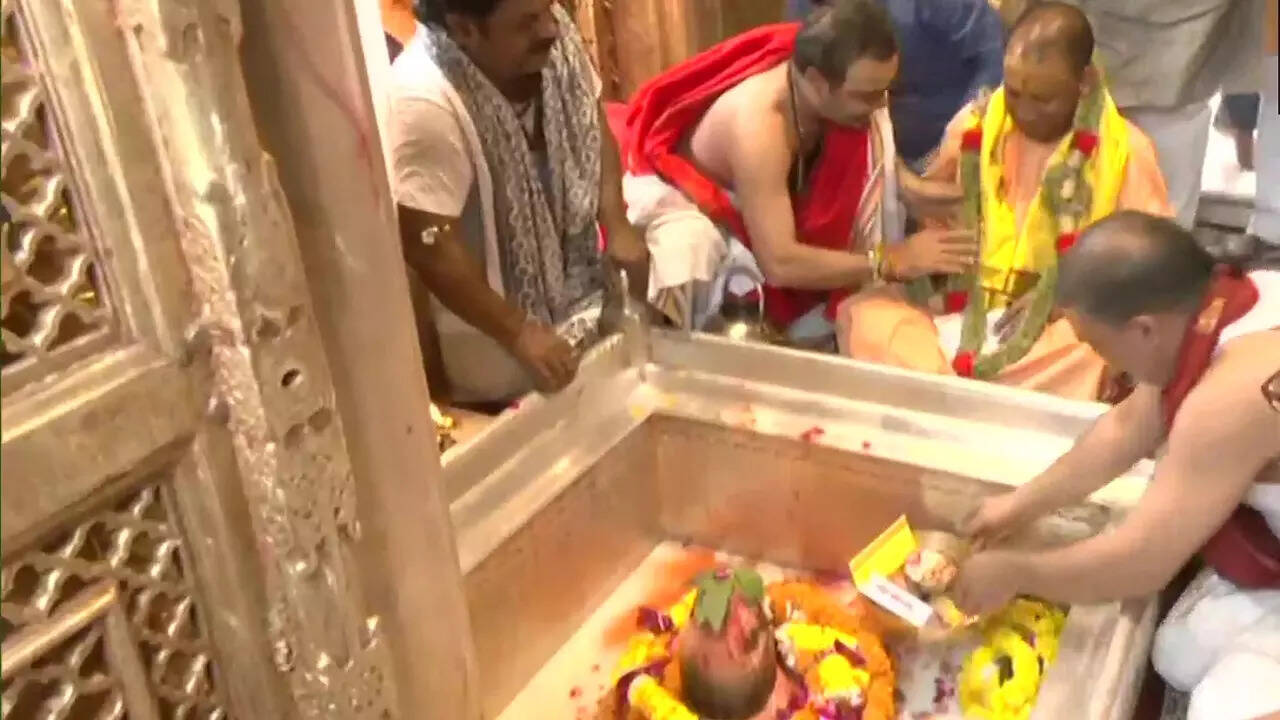 VARANASI:
Uttar Pradesh
chief minister Yogi Adityanath on Saturday became first chief minister of the state to visit Kashi Vishwanath temple for the 100th time in the last six years,
Yogi is on a two-day visit to Varanasi for the 113th time from Friday.
After assuming power in 2017, Yogi has been visiting Kashi Vishwanath temple every 21 days on average.
During his every visit, Yogi reviews and conducts field inspections of development works in the city. Whereas, he has visited Lord Visheshwar 74 times from 2017 to March 2022 to seek blessings, reported ANI.
The visits of CM Yogi are ample proof of his immense devotion towards Sanatan Dharma and Baba Vishwanath, said Neeraj Kumar Pandey, a priest at Kashi Vishwanath temple.
"On September 9 last year, when the Chief Minister visited Varanasi for the 100th time, he visited Shrikashi Vishwanath Dham for the 88th time. From then till March 18, the Chief Minister visited the temple 12 times," ANI reported quoting official release.
Yogi also became the first chief minister to visit the Kaal Bhairav temple, 100 times in the last six years.
Kaal Bhairav is called the 'Kotwal of Kashi'. On Saturday morning, the Chief Minister offered prayers at the temple and performed 'aarti'. He also interacted with a boy that played 'Damru' outside the temple and inquired about his studies.
– With inputs from ANI.


[ad_2]

Source link