[ad_1]

Based on the interaction conducted by Arpit Mahendra.
Lamborghini had a record year in FY22 as the Italian supercar manufacturer delivered 9,233 cars and for the first time reached the 2 billion Euro mark in sales (EUR 2.378 billion). The brand also posted an operating profit of EUR 614 million at a 56% growth rate and is now geared up for the next stage of its growth story, which involves hybridisation. TOI Auto recently had an interaction with Mr Stephan Winkelmann, CEO, Lamborghini, where details about upcoming new launches and the roadmap towards hybridisation were disclosed. Also, how will hybrid Lamborghini cars sound now? Here is what Winkelmann told us.
According to the Lamborghini CEO, the year 2023 is very important for the manufacturer as it marks the automaker's 60th anniversary. More importantly, it also marks the beginning of Lamborghini's Portale strategy, under which the company's all-new plug-in hybrid supercar powertrain will make its debut. Winkelmann said that these power units will be more powerful than the ICE-only versions and more sustainable at the same time. This initial phase of hybridisation will last till the end of 2024, by which time Lamborghini's entry line-up will also feature hybrid engines.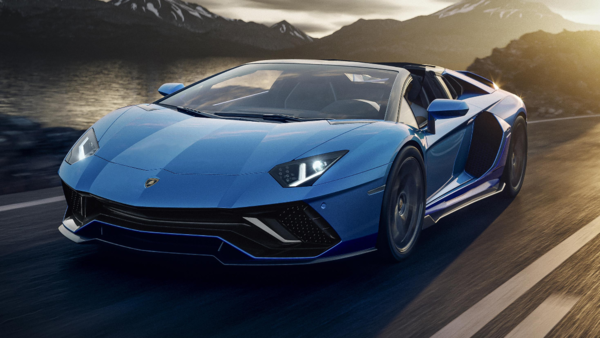 Lamborghini Aventador Ultimae Roadster – Image used for representational purpose only.
"Hybridisation is very important for us because this will help us to cut down CO2 emissions by 50 percent. We are sold out because of all the orders for the Urus until the end of production and also recovering all the orders till the end of production of our Huracán. The new Aventador PHEVthe follow-up model of the Aventador V12 ICE will be announced at the end of March 2023 and therefore we will also open our system for our customers to book orders. The pre-orders we are receiving already exceed an order bank of three years for the new Aventador." Winkelmann said.
The plug-in hybrid V12 Aventador PHEV will be based on the LB744 platform which is a new aeronautics-inspired chassis, 'monofuselage'. The chassis itself is a monocoque made entirely of multi-technology carbon fibre. The front structure is made out of forged composites, a special material made using carbon fibre soaked in resin. The technology was first patented by Lamborghini in 2008. In a nutshell, the 100 percent carbon fibre structure will offer a significant upgrade in torsional stiffness and driving dynamics while offering substantial weight reduction, when compared to a traditional metal structure.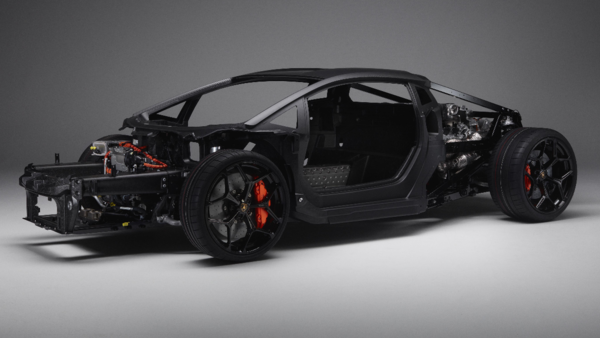 Lamborghini LB744 'monofuselage' platform
In numbers, the LB744 monofuselage platform is 10 percent lighter than the previous Aventador chassis and the front frame is 20 percent lighter while the torsional stiffness is up by 25 percent.
However, for the enthusiasts among us, an integral part of what makes a Lamborghini, is its sound. The roar of a naturally-inspired V12, that sparks life in every cell of the body and gives goosebumps to both the driver and bystanders alike. How will that change with hybridisation? Will future Lamborghinis pass us by with the same non-theatrical buzz or any artificial exhaust sound being pumped in the cabin through the speakers?
Winkelmann assured TOI Auto that the 'sound' is going to be there. "The follow-up Aventador V12 is even better than the previous one, the sound is staying and will be updated." He said that the company is seeing more and more customers who are cautious about sustainability. However, Lamborghini will also give close attention and see if electrification and synthetic fuels will be a harmonised way of investment towards the future of the business. He further added, "With the new generation of Lamborghinis, we have to be sure and we cannot make a fully electric drivetrain right away. The sound of that would be unwise and would not be accepted by the people. We need to have electric models but the emotional driving experience has to be there too."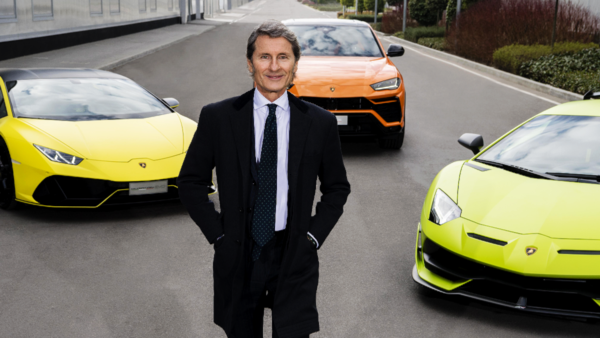 Mr Stephan Winkelmann, CEO, Lamborghini
However, plug-in hybrid cars offer both petrol-only and electric-only driving modes. Hence, the future Lamborghinis would be both silent and dramatic based on the consumption requirement in real-time. Imagine a silent Lamborghini passing you by and it suddenly roars into life when the driver uses more throttle.
From an Indian standpoint, Winkelmann believes that the market will easily digest the company's first step into electrification as these new cars will be well-equipped with self-charging capabilities. "So this is a positive thing because they are plug-in hybrids, but they are also easy to recharge while driving. I think that this is going to foster our image of being a performance car and also project that we are serious about sustainability." He added.
Lamborghini Urus Performante Review: Money buys happiness! | TOI Auto
While the 2023 Aventador PHEV is a step away from the legendary naturally aspirated V12, it is still a step in the right direction. At least it still retains the V12 engine and Lamborghini promises that it will be more powerful, will sound dramatic and yet be sustainable. For more details on this future Lamborghini engine, we need to wait till the end of March, when Lamborghini will unveil the all-new Aventador in Sant'Agata Bolognese, Italy.
What are your thoughts on hybrid supercars? Tell us in the comments.


[ad_2]

Source link